Happy Saturday, but, baby, it's cold outside.
I know the holidays are over, but some of us are still in for long winter months. Luckily, some of the athletes who participate in winter sports are hot enough to make you think you're standing in front of a fireplace. Check out the top 5 warming athletes for winter months:
Number 5: Evgeni Plushenko, Russian figure skater
Admittedly, Evgeni is not the cutest guy on this list. In fact, he's a bit on the dorky side. With this Russian-born ice skater, though, it's all about the personality — he's got it in spades. He's confident, playful and downright funny. He's also all heart. He recently ceded his spot on the Russian figure skating team as a soloist to a young pup. He's basically stepping aside to let the 18-year-old Maxim Kovtun have the shot Evgeni had at soloist Olympic gold. Evgeni is contenting himself with the new team competition in figure skating.
Very noble of him. Heart-warming, in fact, to see a man take his sport so honorably. However, it's also a bit of a pity because it's doubtful Maxim will have quite the panache of Evgeni. Just check out his wild 2002 performance "Sex Bomb." When a guy can joke with himself so much, well… it makes up for that teeny bit of dorkiness, doesn't it? (Plus he's got some moves!)
Number 4: Matt Margetts, Canadian freestyle skier
Marg, as he's known, is touted as something of a wild child in Canadian press. Of course, in Canadian terms, that just means he grew his hair long and took up surfing in the off-season. Oh, and he chose skiing over hockey. In what's probably a common convo in Canadian households, his parents asked him if he wanted to try skiing or hockey when he was five. He chose skiing. Wild child. (Look for him to represent Team Canada for freestyle, though.)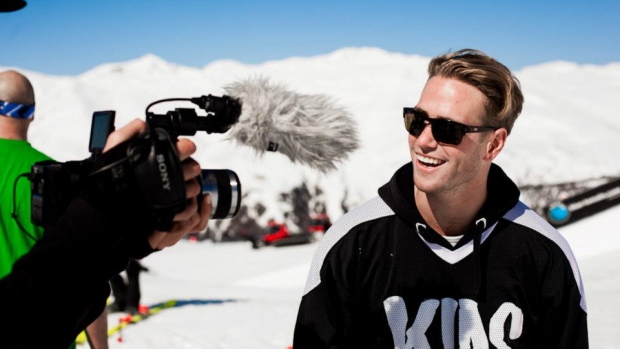 Marg's motto is "Life is a beach, why not live on it?" That could explain the surfing obsession. Not to mention long, blonde locks and penchant for skiing sans shirt. (That must be cold, but aren't we glad he takes one for the team?) Actually, Marg has shorn his locks recently. Doesn't really detract from his beach bum, er, ski bum charm, does it?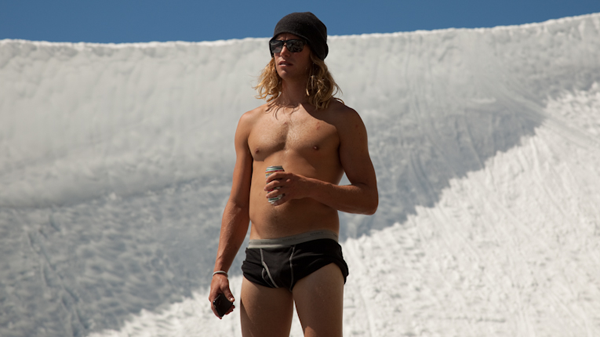 Number 3: Greg Jennings, Minnesota Vikings football
It doesn't get much colder than Minnesota in the winter. Luckily Vikings fans have had wide receiver Greg Jennings to look at. Smallish for a football player – 6′-foot, 195 pounds – he's a speedy guy on the field. (And check his bulging biceps!)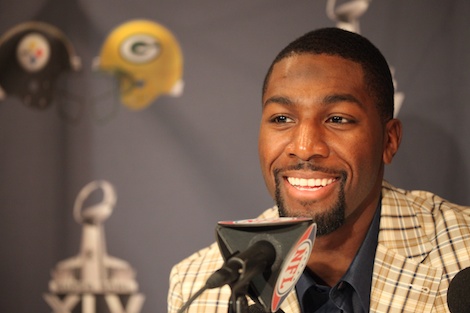 Family guy Greg – he's got the cutest three daughters with wife Nicole – isn't just about football. His Greg Jennings Foundation disperses grants to help underprivileged children and youth. Oh, and if the football thing doesn't work out, he's got a back-up plan: acting. Greg has played himself on a couple prime time shows and even made an appearance as a lab technician on the show "Criminal Minds." Here's to seeing more of Greg's big smile on television.
Number 2: Bobby Brown, U.S. freeskier
Have you seen Bobby Brown in action? Wait, I don't mean Bobby Brown the singer. No, no, I also don't mean Bobbi Brown the makeup artist. I mean Bobby Brown the skier. He's looking pretty good to make the U.S. Olympics team alongside Shaun White. In fact, he was the first to execute this crazy "triple-cork" jump. He also landed a "Switch Double Misty 1440." No, that's not a drink you can get at a ski lodge. It's a ridiculous aerial act full of twists and turns. This dude can fly!
He is one cutie, though. Seriously, doesn't he have the cutest smile? He's kind of what you're hoping your ski instructor looks like when you decide to take a lesson… ok, he's totally what you hope your ski instructor looks like!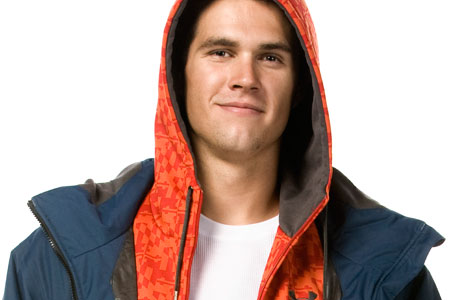 And now for another Bobby…
Number 1: Bobby Ryan, Ottawa Senators hockey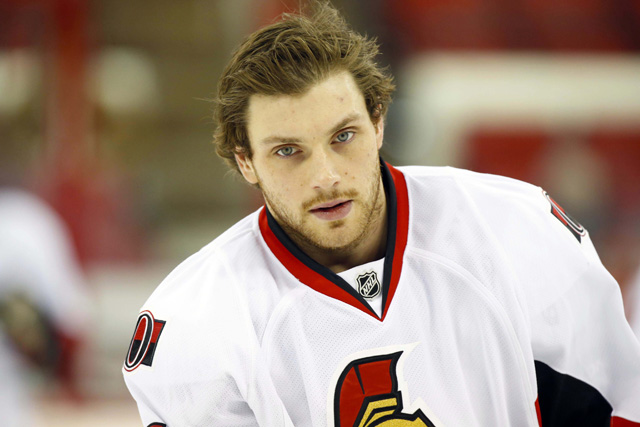 Stop staring into Bobby's eyes. I dare you. It's remarkably hard to do, isn't it? Those blue eyes are like two lasers in an otherwise regular-handsome face. But if those eyes don't make you melt this winter, I don't know what will.
Oh, maybe Bobby's devotion to cats will warm your heart like it does mine. He's got two, Prince and Pelle, and he's regularly seen hanging with them and even snuggling! Now, I know "hockey player" and "snuggles" don't often go hand in hand, but since Bobby surprisingly didn't make the U.S. Olympic team, he's going to have a couple weeks coming up for cuddling. Any takers?
Contributed by Nadia Archuleta