Here at The Sports Brat, we believe that fashion never has to be sacrificed for poor game day weather conditions. There is always a way to stay warm, and look fabulous; and this sports season we are showing you just what we mean. From amazing jackets and boots, all the way to stylish beanies, we have touched on several cold weather essentials aside from one of the most important, gloves! As you clutch on to your hot cocoa or hot toddy while braving the icy conditions to support your team, be sure your fingers don't suffer.  Just be extra careful when wearing these little warmers, superwoman and sideline reporter, Erin Andrews, rocked some gloves this past weekend in bone-chilling Green Bay and and had a little meltdown…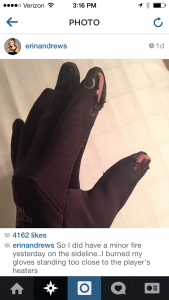 But she still rocked ice-cold chic!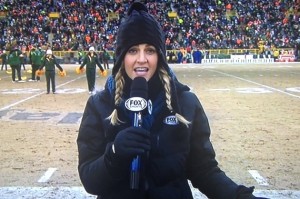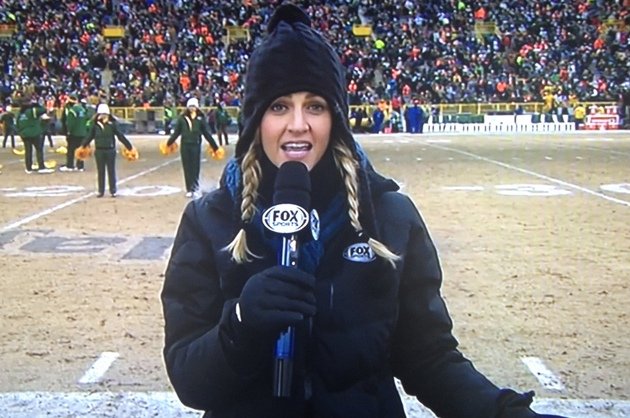 This season there are a variety of remarkable choices to keep your hands safe from the winter's wrath, here are just a few.
First up, these Miu Miu Cropped Leather Gloves have been very popular this season. They are casual enough to pair with jeans and your favorite jacket, but stylish enough to keep your ensemble classy!  You can get yours for a $385 at net-a-porter.com or click here.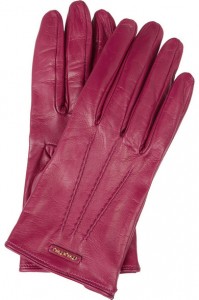 These Missoni Knitted Wool gloves are sure to keep the warmth in and the style on the outside. These gloves can essentially be paired with any outfit, especially when you are keeping it casual and comfy with leggings and knit hat. You can purchase yours here for $100!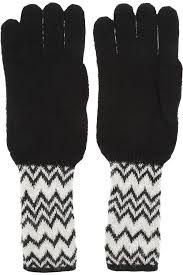 Add a pop of color to your outfit with these affordable RVCA Lenon gloves. These gloves instantly add vibrancy to any outfit and only cost $25.00 here.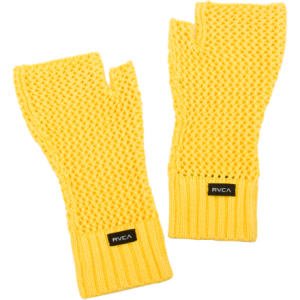 These cozy gloves pair perfectly with an outfit with dark color outfit like this one!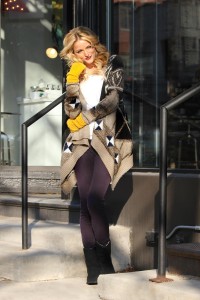 So there you have it ladies, do not forget that game-day style flows all the way to your fingers as well.  Plus warm hands (and toes) mean a much more enjoyable sporting experience.
Contributed by Taylor Hensel