Spring: the season where the snow and ice begins to melt, the grass finally makes its first appearance in months and the temperatures begin to climb once again. However, for some, its when the cleats get dusted off, the gloves get broken in and the diamonds get raked. For those dedicated fans, it is baseball season once again.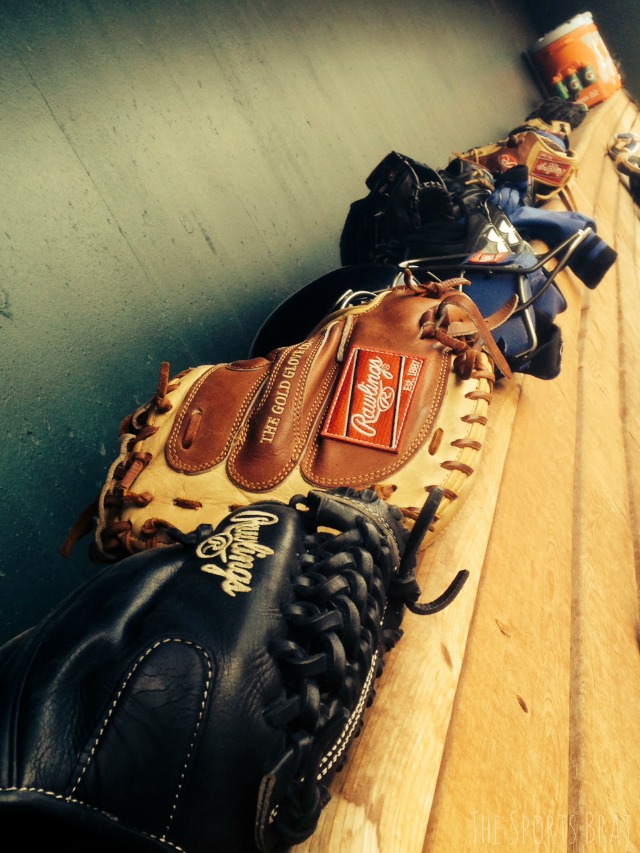 With college baseball and MLB underway, you may be wondering why pitchers don't make daily appearances, how a batting average is calculated, or even what to wear to a game. Here's your guide to everything baseball.
In terms of game format, baseball is not a timed game. It is played in nine innings, and only goes into extra innings if there's a tie score. The offensive object of the game is to score more runs (across home plate) than your opponent. The defensive goal is to make three outs by either throwing the other team members out at one of the bases, or having the pitcher strike them out at the plate.
Unless you're catching a high school game, check out the scoreboard for quick player stats. They'll tell you how they perform at bat or how they pitch to if they're right/left handed.
RBI(runs batted in): this refers to how many runs the batter has driven in after he bats
ERA (earned run average): the number of earned runs given up by a pitcher averaged over nine innings.
R/L: right or left-handed. Usually it will be indicted "Bats: R/L Throws: R/L"
DH (designated hitter): a player who doesn't appear on the field, but bats in place of another player in the lineup. It is also sometimes referred to as a "pinch hitter".
P, 1B, 2B, 3B, SS, C, INF, OF: these abbreviations stand for the player's fielding position; pitcher, first base, second base, third base, short-stop, catcher, in-fielder, outfielder.
Pitchers don't pitch every day. Throwing 90 mph fastballs is hard on athlete's arms, so in order to stay healthy, pitchers appear every other day or so. If you're worried you haven't seen your favorite pitcher in a few days, no need to worry. He's probably warming up in the bullpen or spending his off day in the dugout.
Sometimes, pitchers are taken out of the game because another pitcher on the roster can strike out a batter more effectively. They're not always taken out because their arm is tired or they've walked five guys.
Now on to the question everyone asks…what should I wear? While baseball starts in the spring and ends in the fall, if you live in the Midwest, you know that one day there could be a blizzard and the next day it could be 80 degrees and sunny. Keep in mind that most stadiums are outdoors, so be aware that night games can get chilly.
If your style is more casual, you can always opt for shorts, converse or some form of sneaker, and a team T-shirt. Not only is this comfortable to sit in for nine innings, you can also work on your tan if it's a sunny day!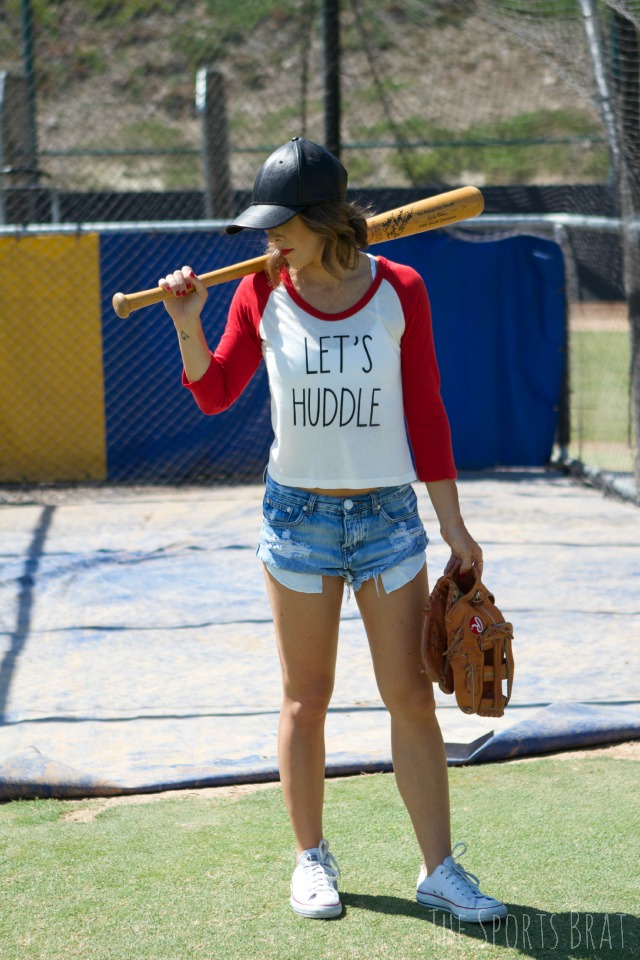 Simply Game Day tee, OneTeaspoon cutoffs, Gents hat and Converse Chuck Taylors.
If it's a little chilly outside, leggings and a long team jersey is a cute look. It shows your team pride, but also will be comfortable when the temperature drops.
If you like to get dressed up (or it's truly just incredibly hot outside) a casual sundress in a team color puts a feminine spin on game day! You can wear cute sandals or flats with it too. Some girls go all out and wear heels, but walking through stadiums is a bit challenging already. Give your feet a break and go for the comfortable shoes.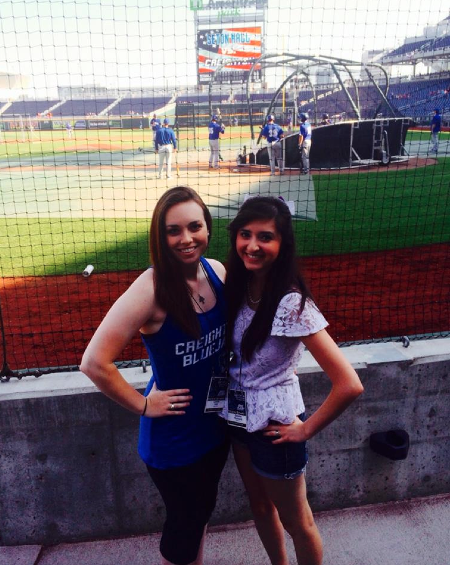 Student Ambassador, Leslie Dill, supporting Creighton baseball.
Stay tuned for our guide with more outfit options coming this week!  Now, let's play ball!!
Contributed by Leslie Dill, Student Ambassador – Creighton