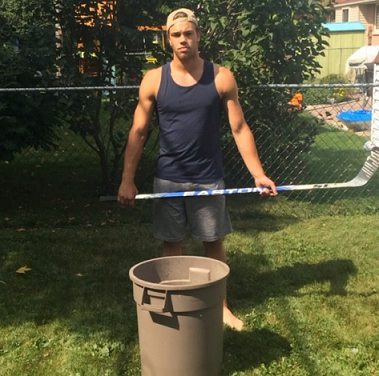 It all started with a golfer, Chris Kennedy. The Ice Bucket Challenge was already in effect, but not associated with any specific charity – the participant was meant to state the name of the charity prior to dousing. However, when a friend nominated Chris Kennedy, he selected ALS to honor a relative suffering from the disease. Kennedy posted his video on Facebook on July 15, 2014, and the Challenge and ALS became linked.
Eventually, Pat Quinn and former Boston College baseball captain Pete Frates, both of whom have been diagnosed with ALS, became associated with the social media fundraising movement.
How the Ice Bucket Challenge Works
Celebrities from Taylor Swift and Jennifer Lopez to our very own Jessica Ceresino (video at the bottom) and other philanthropists get nominated by friends. Generally, the understanding is that the nominee has 24 hours to accept and/or donate money. One version of the movement states nominees can participate and donate $10 to the ALS Association or not participate and donate $100.
Nominees record themselves accepting the Challenge. Athletes who are participating generally stand in front of the camera and say some version of, "Strike out ALS for Peter Frates, Quinn for the Winn."  They show themselves pouring ice into water in a bucket, douse themselves, exclaim, "Whoo!" then nominate more athletes. The video gets posted on Twitter, Instragram and/or Youtube.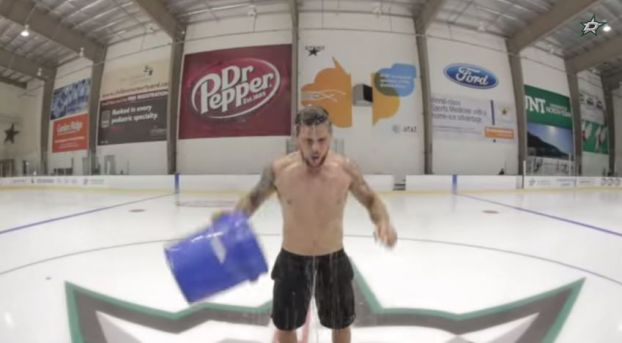 Notable Participation
Never mind the big names – some athletes are getting way too into this, though of course, it's for a good cause. Hockey players have gotten especially creative, perhaps because they're used to icy water:
The most ambitious video came courtesy of social media icon, and fourth-line hockey enforcer, Paul Bissonnette, affectionately known as BizNasty. (Needless to say, he's not very family friendly.) Biz took his social media skills to the next level, turning auteur for his own art video of the Ice Bucket Challenge. We're talking fades, panoramic shots and a helicopter. Bissonnette endures the dousing on a mountain top in a Speedo, but, hey, that's just BizNasty.
ALS
Amyotrophic lateral sclerosis, also known as Lou Gehrig's disease, has affected approximately 30,000 Americans. The disease attacks nerve cells, and sufferers eventually become paralyzed. Unfortunately, the general life expectancy is three to five years after diagnosis.
The Ice Bucket Challenge is working, though. Facebook states over 1.2 million Ice Bucket Challenge videos have been uploaded between June 1 and August 13. The Challenge has been mentioned on Twitter over 2.2 million times since July 29. The ALS Association reports that it has received $13.3 million in donations since July 29, compared to $1.7 million during the same period last year.
So, have you taken the challenge?
And, as promised, here is The Sports Brat creator, Jessica Ceresino, taking the challenge:
Contributed by Nadia Archuleta