Last week Major League Baseball announced its 2014 class of inductees.  For those of you who don't know how big of an honor this is, allow us to impart some wisdom.  Being inducted into the Hall of Fame really is the seal on a very successful career.  There are a multitude of awards you can win throughout the year and throughout a career, but being inducted to the HOF is the final seal on a solid (and morally sound) career.  You see, fellas like Barry Bonds and Sammy Sosa lost out on joining the HOF fraternity due to a career tainted by steroid rumors and cheating.  So anyways, congrats to the following three MLB stars who are joining the HOF!
First up, Greg Maddux.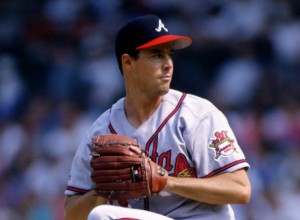 Maddux was best known as a pitcher for the Chicago Cubs (1986-1992) and the Atlanta Braves (1993-2003).  He was the first pitcher in Major League Baseball to win the Cy Young Award for four consecutive years (1992-1995).  He is also the only pitcher in MLB history to win at least 15 games for 17 straight seasons.  He also holds the record for most Golden Glove awards at 18.  He retired from baseball in 2008 and now works in the front office of the Texas Rangers.
Nest up is another Atlanta Brave's pitcher, Tom Glavine.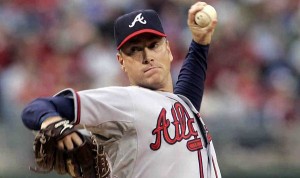 Glavine spent the most time pitching for the Braves (1987-2002, returning in 2008).  He also pitched for the New York Mets from 2003 to 2007.  He retired in 2008.  With 164 wins in the 1990s, he holds the second highest amounts of wins as a pitcher in the National League.  Glavine has taken home the Cy Young Award twice and he's one of 24 to pitchers in MLB history to earn 300 career wins.
Finally, designated hitter and first baseman, Frank Thomas, rounds out the class of inductees.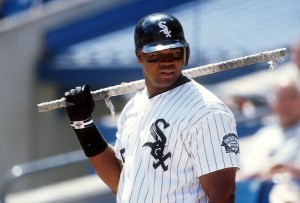 Thomas is best known for playing for the Chicago White Sox from 1990 to 2005.  He was known for his home run power; he routinely swung a rusted piece of rebar that he found during a renovation project in Old Comiskey Park in the on-deck circle.  He is a five-time All-Star, four-time Silver Slugger Award winner and two-time American League MVP.  He won the AL batting title in 1997, was named AL Comeback Player of the Year in 2000, and the White Sox retired his uniform.
Congrats to these studs!  They will be inducted on July 27th in Cooperstown, NY along with managers Bobby Cox, Joe Torre and Tony La Russa (they were elected last month by the expansion-era committee).
*Note:  The Expansion-Era committee refers to the electorate that considers retired MLB players no longer eligible for election by the Baseball Writers' Association of America, along with managers, umpires and executives, whose greatest contributions to the game were realized from 1973 to now. (from baseballhall.org).  Check out http://baseballhall.org/hall-famers/rules-election/bbwaa for more info about eligibilty.