Ah, the FIFA World Cup, when countries get together to battle it out on the soccer field. There are spectacular goals, jaw-dropping saves and some sharp elbows. Occasionally there's mental pain – Croatia's still smarting about a call that went against them and cost them their first match against the host country, Brazil.
One thing we can always see at the World Cup, though – well-formed men in shorts. Let's get on with that, then.
Francesc "Cesc" Fàbregas, Spain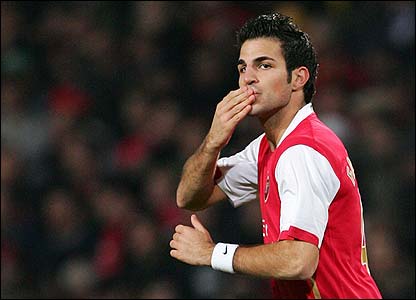 Black hair and dark eyes give him such a deep stare. He could be standing there thinking about how badly he wants a snack, and it'll look like he's wrestling with a world dilemma! Well, could be his thoughts do run deep. Cesc is an Honorary Patron of "Show Racism the Red Card," a campaign against racism in soccer.
Mario Götze, Germany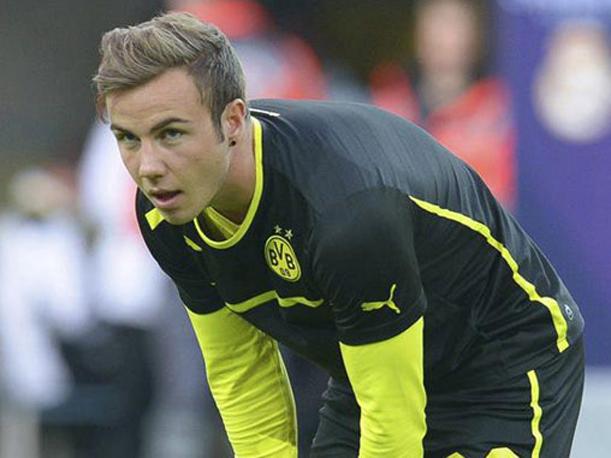 Ok, Mario is more of a cutie than a hottie, don't you think? Plus, that blonde swoop in the front – for which he's famous – makes him look as if he's been Rick-rolled. Though it may seem he's only 15, this Bavarian-born boy is actually a ripe, old 22. He's also the second-highest-paid soccer player in Germany!
Henrique Adriano Buss, Brazil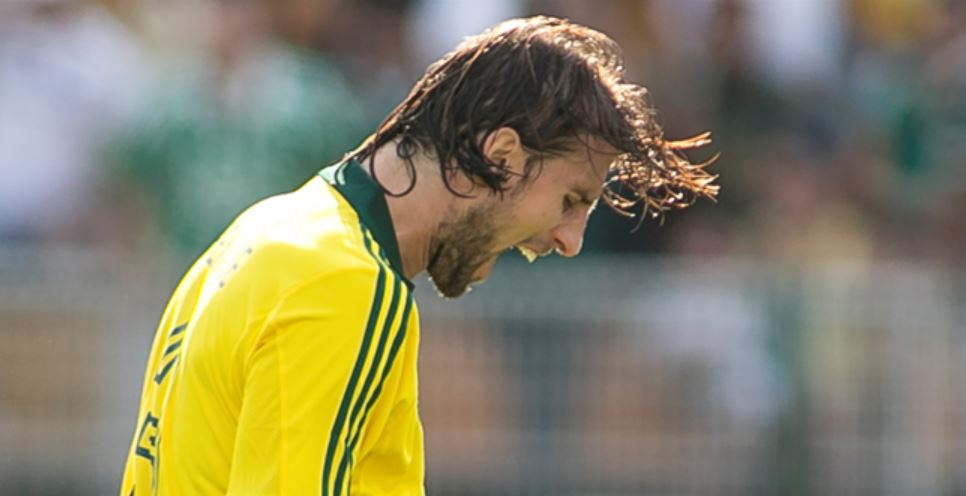 This Brazilian defender has been out on loan – seriously, his primary professional team, Barcelona, actually loaned him to the Brazilian club Palmeiras. What's better than getting to live in Barcelona? Why, getting to play soccer in São Paulo, a tropical metropolis! Now, of course, Henrique also gets to represent the host country in the World Cup.
Dejan Lovren, Croatia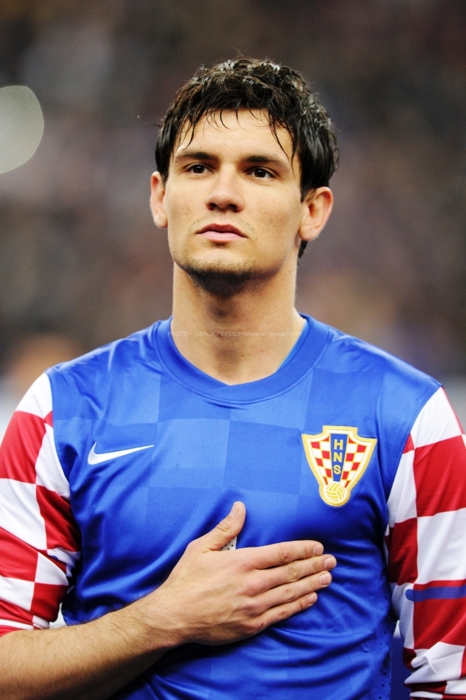 Don't worry about the intense look on Dejan's face – that's just his Croatian patriotism. See, he was born in what's now Bosnia when it was still Yugoslavia, though he's Croatian by heritage… never mind. He started his career playing for the premier Croatian team, Dinamo Zagreb, and has represented Croatia consistently since 2004. Oh, and he runs the Russel Brown fashion label, which is based in Croatia. That's right, I said fashion label.
Kyle Beckerman, USA
No, David Beckham did not adopt a crazy new hairstyle – that's Kyle Beckerman and his trademark dreadlocks. And this man is All-American, having been born in Maryland just northeast of the capital, Washington, D.C. Kyle has represented the US numerous times and even spent a few years with the Colorado Rapids, though he plays for Real Salt Lake now.
Sergio Romero, Argentina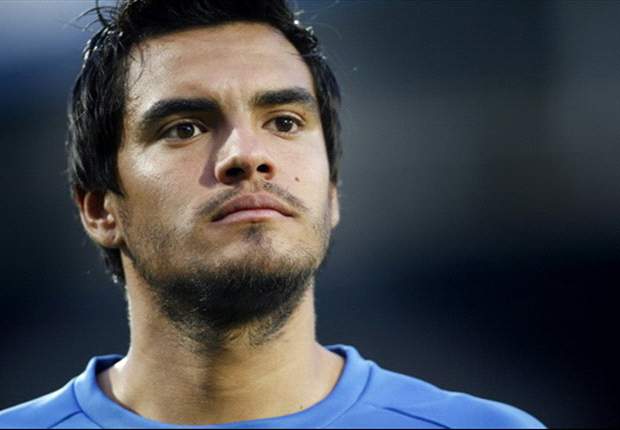 Rumor has it Sergio does smile. Of course, when you make your living as a goal keeper, placing yourself bodily in front of a ball speeding at your face… and when, despite the fact you're 6-foot-4 your brothers call you "tiny" because they're basketball stars… However, Sergio does smile – like when he represents his country at the World Cup!
James Troisi, Australia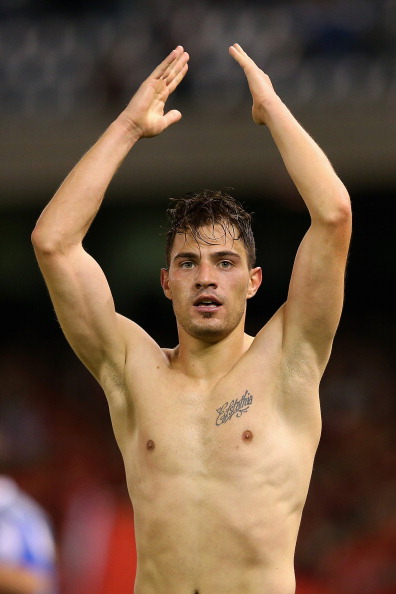 That's how they play soccer Down Under, mate – without their shirt on! Just kidding – James is just indulging in that honored soccer tradition of ripping your jersey off when you score. This built cutie currently plays for Atalanta – that's not a misspelling, it's an Italian team, where it does get hot…
Jack Wilshere, England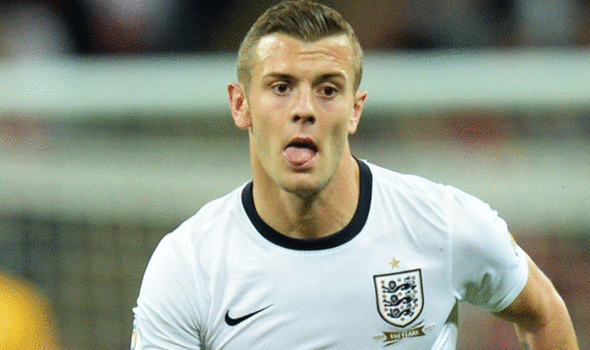 There are more pictures of Jack's tongue than of his tattoos. Not for any weird reason – he just seems to stick his tongue out when he's concentrating, which he does a lot when he's playing soccer apparently. Or maybe he's sticking his tongue out because he's that buff. (He does have some serious ink, though, on those chiseled arms.)
Kevin-Prince Boateng, Ghana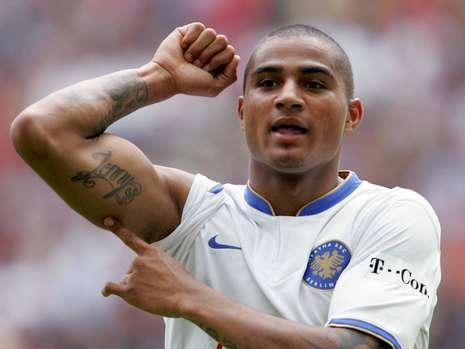 Holy bicep, Batman, that's a big one. Yes, Kevin-Prince is showing off his tattoo, but the muscle takes center stage, don't you think? KP's more than just a chiseled bod – he's a man proficient in six languages and is a bona fide United Nations ambassador for anti-racism.
Salvatore Sirigu, Italy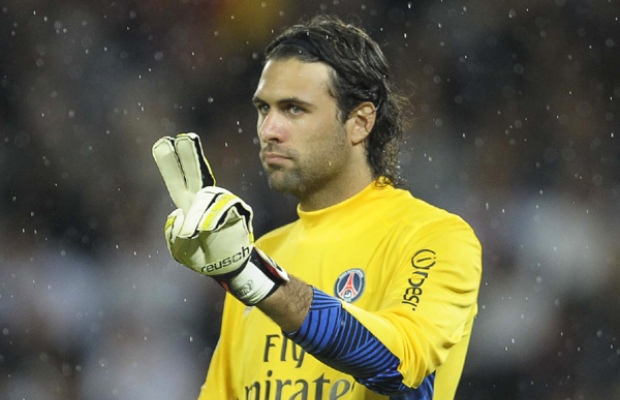 Leave it to the Italians to hi-jack a model and toss him out on the soccer field. Just kidding – the Sardinian-born goalie has represented Italy five times including this year's World Cup. This blue-eyed hottie currently wanders the streets of Paris – well, he plays for the Paris St.-Germain club anyway.
So, which country are you cheering for now in the World Cup?