The Olympics are already in full swing. Some Olympians have already won gold, while some are still waiting for their competition.
Well, in case you're wondering who might win gold, we all have our opinions and our hopes. As far as who wins gold for general hotness… well, these ten guys are definite contenders.
Alexej Baumgärtner, speed skating, Germany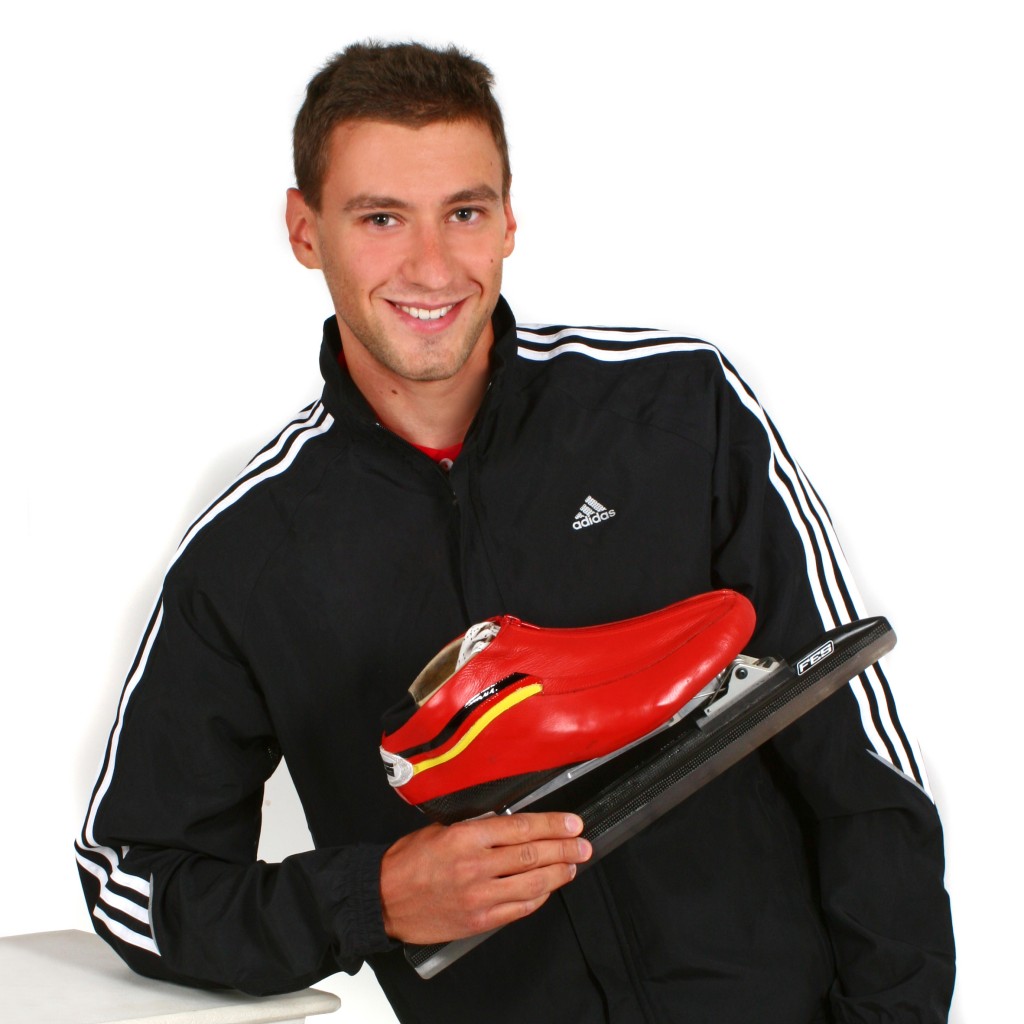 Remember, speed skating is the straight-forward one: Ice skaters race around a track, fastest one wins. I don't know if Alexej is one of the fastest, but he's definitely one of the cutest, all blue eyes and a bona fide beauty mark. Props for being oh-so-smart – studying medicine of all things in Chemnitz, Germany! I wonder how he has time to maintain his own blog  — in German, of course.
Eddy Alvarez, short track speed skating, USA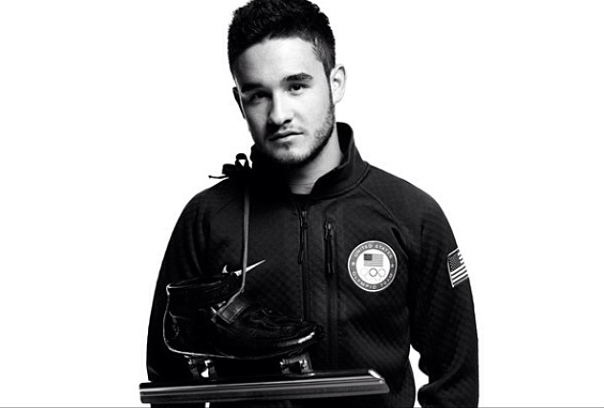 Short track is the one that's a little like roller derby because the athletes jostle each other for position. This Cuban cutie – his parents emigrated – has spent time vacillating between skating and his other love, baseball. He dreams of going for the gold, literally, and standing on the Olympic podium. As long as he brings that smile!
Oskar Eriksson, curling, Sweden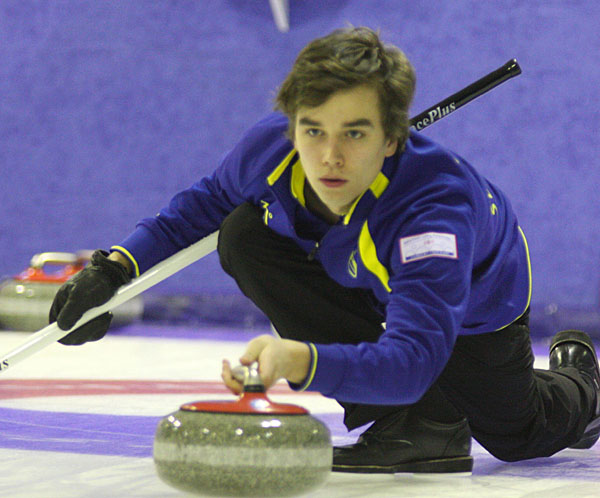 If it looks like he's about to crack a joke, it's true! This Swedish boy – he's older than he looks, 22 – likes to laugh and have a good time. Must come of playing a sport called curling – that's the one that's like a cross between darts and bowling, with the addition of ice. Like Alexej, Oskar maintains a blog – only his is in English. (He cracks jokes in two languages.)
4.     Karoly Gombos, biathlon, Hungary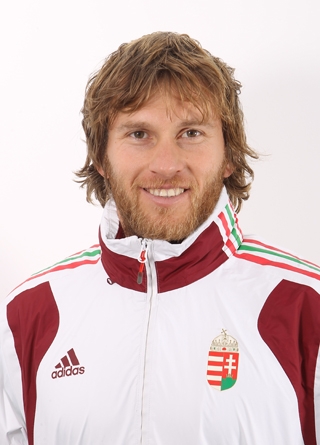 When Karoly's not cross country skiing then shooting at things, he's actually a winemaker. That's right, this well-rounded biathlon graduated with a degree in horticulture with an emphasis in wine science. He currently runs his own winemaking business. Karoly's not just a cute face either – he speaks four languages!
5.     Jonas Baumann, cross country skiing, Switzerland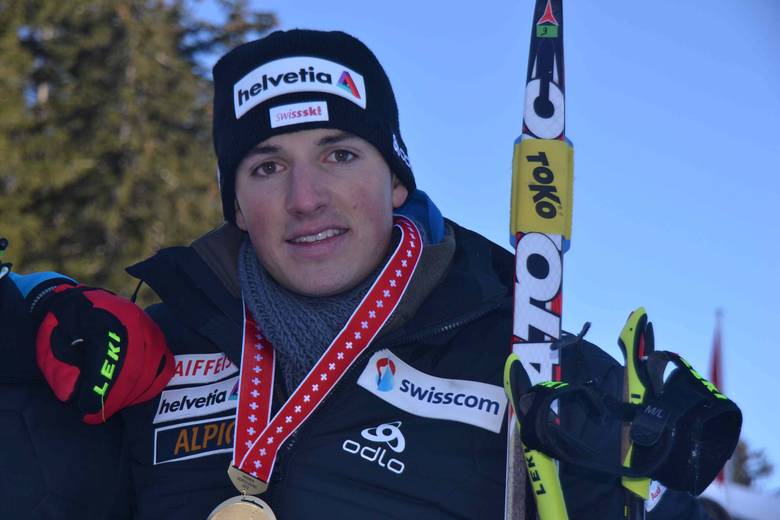 Switzerland is all about the chocolate, right? Is that why Jonas' eyes are so melt-worthy? Seriously, if that's who might be lurking in the Swiss countryside, sign me up! Jonas goes by the nickname "Buma," and he has a great motto we can all follow: Every journey begins with the first step.
6.     Jason Lamy Chappuis, Nordic combined, France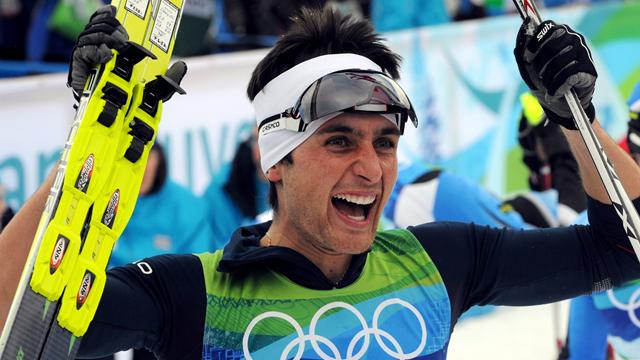 Oh là là, and not just because he's French. Don't you want to see Jason win just so he'll smile like that? Of course when he's not training, he works as a customs officer. (He must force himself to frown, otherwise all the women would just get the giggles!) Oh, and since apparently ski jumping doesn't get him close enough to the sky, he has a pilot's license.
7.     Lukas and Antonin Broz, doubles luge, Czech Republic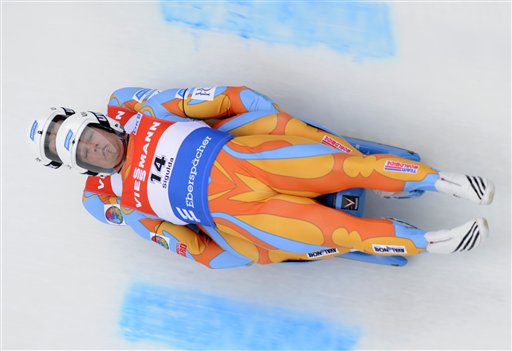 These brothers count as one because they compete as doubles on the luge. That's the one on which the athletes lie on their backs and barrel down a slope going upwards of 90 mph. Now, with doubles luge, one lies on top of the other. Personally, I want to hear the initial "discussion" between the brothers as to who gets stuck on the bottom! Of course, for both of them their hobby is hockey, so maybe they battle it all out on that ice.
8.     Dorin Velicu, skeleton, Romania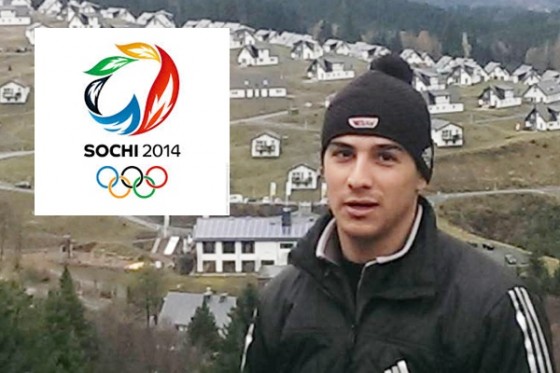 Dorin is an underdog, no doubt. Not only does he come from a poor country, but he, himself, could only afford a used skeleton – that's the name of the sled these athletes slide on. In fact, he even brought a borrowed skeleton to compete with. This brown-eyed hunk knows he's probably not going for gold – but he's delighted to represent his country just the same.
9.     Heung-Chul Choi, ski jumping, Korea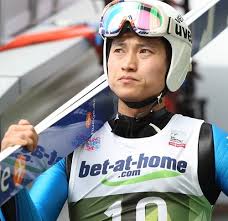 Heung has already had a movie made out of his life. The 2009 Korean film "Take Off" was based on his story, of how he and his Korean ski jumping teammates were going for the gold.  Fair enough – Heung has already represented Korea in four Olympics!
10. Marc-Antoine Gagnon, freestyle skiing, Canada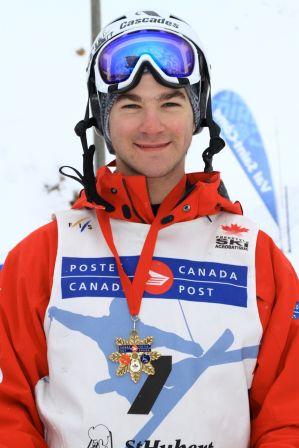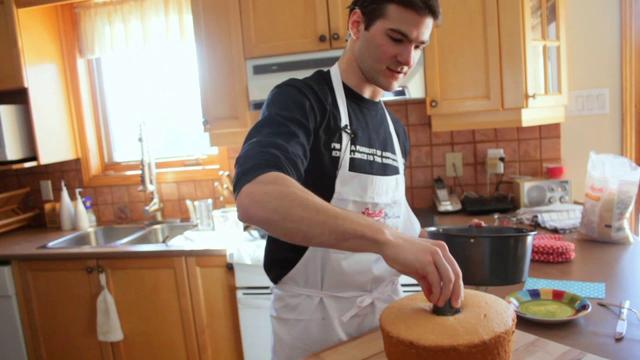 Marc-Antoine has had to get creative in his sponsorship. In fact, he makes commercials of himself baking angel cakes because he's sponsored by a sugar company. When people tease him, he just laughs it off, saying he'll make a really big cake if he wins a medal in Sochi. Maybe all that sugar is why he looks so sweet!
Contributed by Nadia Archuleta