Ok, I want to talk about my game day experience today because it was quite possibly the hottest event of my life and I do hot yoga 3 times a week. I went to see the San Diego Chargers host the defending Super Bowl champs, the Seattle Seahawks. I wasn't aware but they deemed this day "White Hot Sunday." The team wore their white unis and fans were urged to wear white to help increase the home field advantage at Qualcomm.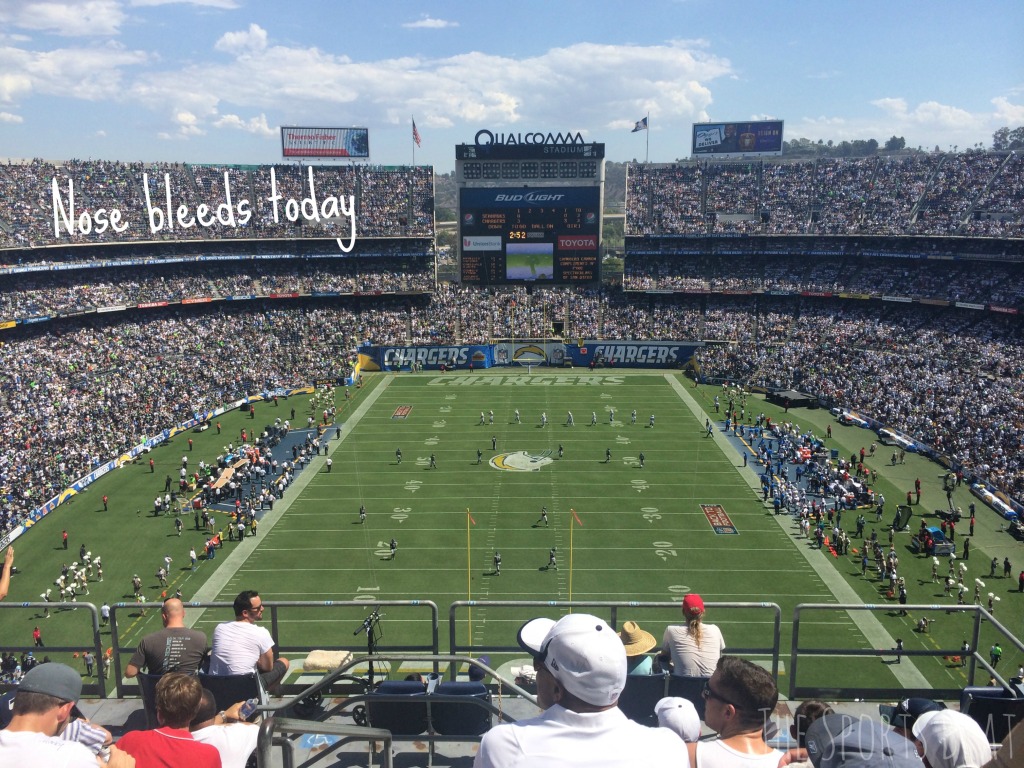 When I heard this info about "White Hot Sunday" all I could think was that it was literally WHITE HOT SUNDAY…as in the hottest venue in the league today. It surpassed comical on the walk from the parking lot to the stadium. We were all drenched by the time we even got in. And my nod to fashion didn't pay off…note: leather hats are not good on a hot day.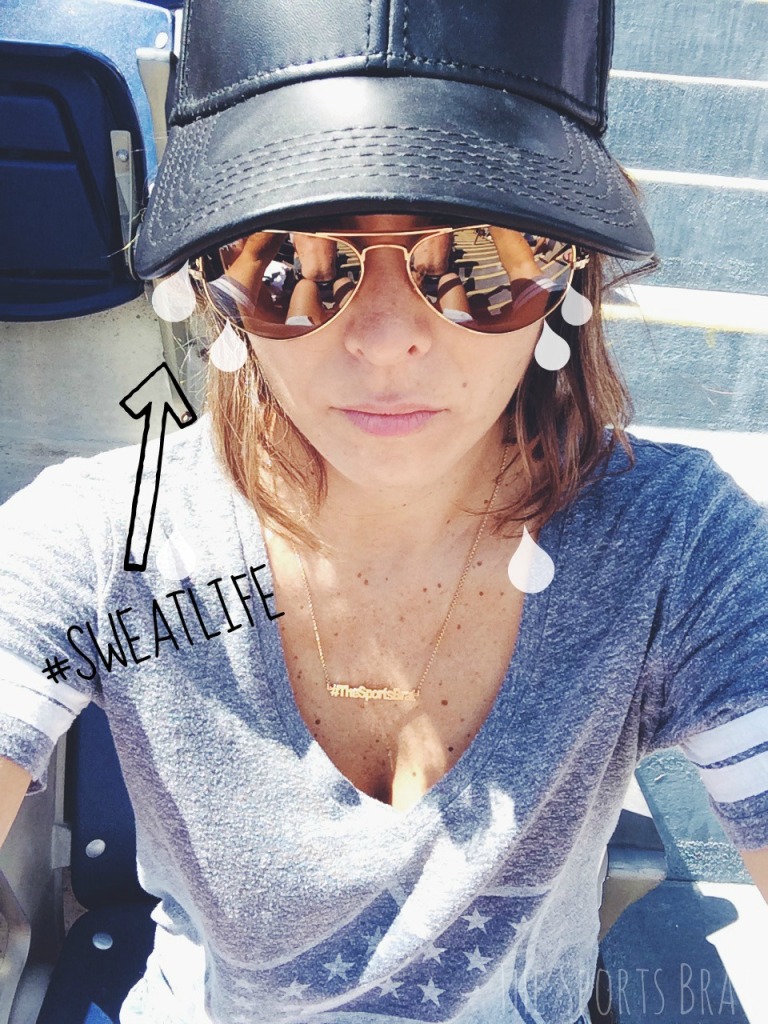 Thankfully some clouds gave us a little breather and the sun dipped behind the stadium so there was some shade starting around half time. But still it was stifling. Reports had the heat index at 120. And I know what you're all thinking, quit complaining you San Diegans, but listen, it was really hot. The stadium concessions had a hard time keeping water stocked. And for those of you who don't frequent NFL games…no one is trying to drink that much water, they want beer. But today it was a must.
I have to say the first half was a blur (and no I wasn't drinking). I was trying to focus but I was busy trying to work my fan that they so kindly gave out as we entered the stadium. All I kept thinking when I looked down on the field, was how the hell are they wearing all that and running around. I could barely sit in the stands and they're out there going full force. So I sucked it up and enjoyed the game.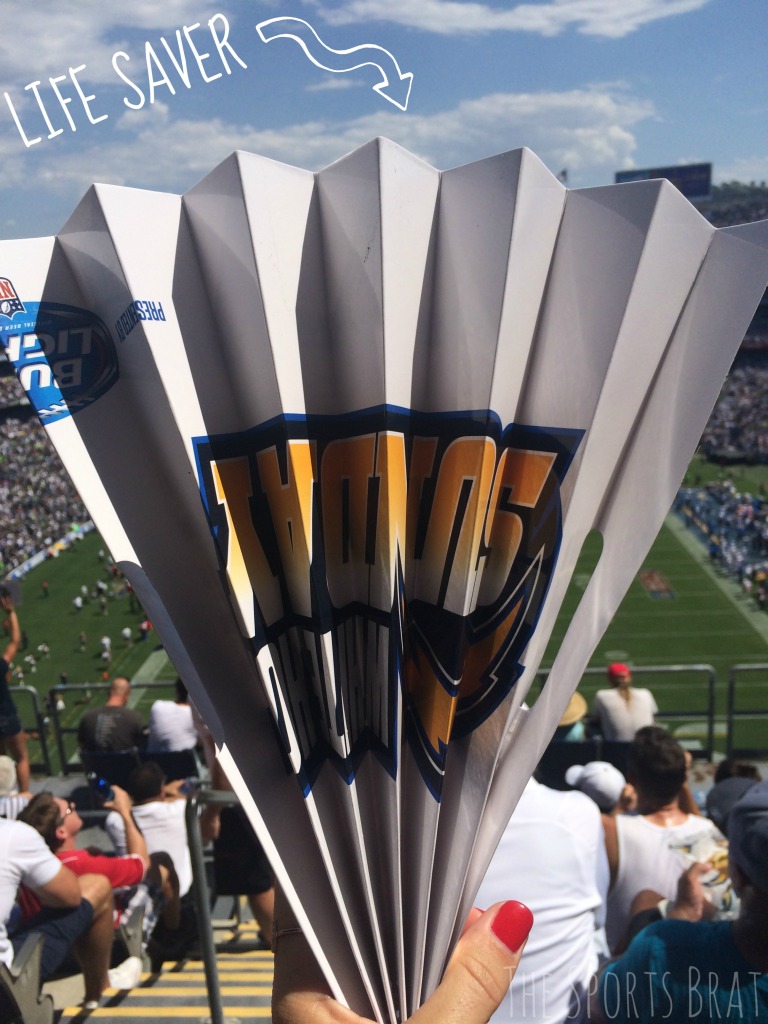 It was another scary game for Charger fans because they're used to seeing them somehow find a way to blow their lead. But today they stuck with it and pulled out with the win (F 30-21). It was actually a really good game. Plus, the Seahawks always are fun to watch.
It was a huge win for the chargers and but moreover, the atmosphere was impressive. I'm born and raised in San Diego and we get a bad wrap…and I've always been quick to agree that SD isn't a sports town. But honestly, the tailgate scene at Qualcomm today was down right impressive. There were SO many tents and happy tailgaters.  Now, there were a ton of Seattle fans in town so perhaps that helped with the environment but I was proud of my fellow San Diegans today. They could have been at the beach, their pool, their air conditioned home but instead they braved the heat and cheered on their team. It was good to see.
SD may not be Boston or Chicago or Green Bay but they made their team proud today and vice versa. It certainly was a White HOT Sunday.