So today is the last day of 2014. It has been an epic year in sports but on the last day of the year I want to make things personal. This has been an incredible year and I want to recap my top 10 Sports Brat moments from 2014. Thank you to everyone for reading and following the blog, it's been such a dream come true. I hope you all will continue to check back in 2015…I have a feeling its going to be a special year  😀
1)  Running the steps at Autzen Stadium the morning before the Oregon vs. Arizona game.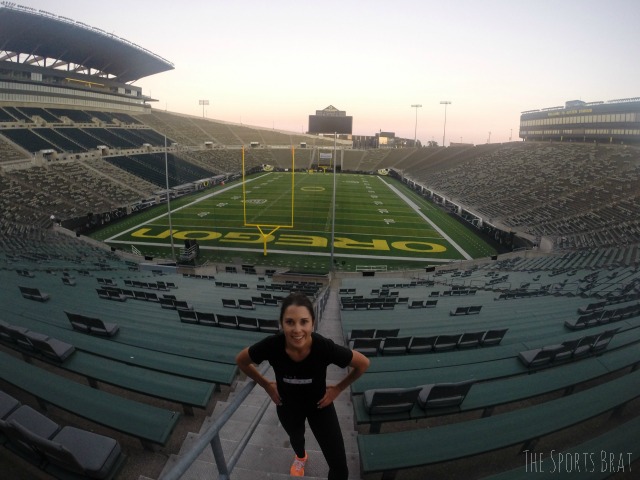 It was dark when we got to the stadium and I was kind of hesitant to be working out so early but the moment we walked through the tunnel and onto the field it felt like game day and I was ready to go. It was a very special way to start the day and the best way I've started a college football game day to date.
2)  Turning on the TV early that day in February to find that Ted Ligety had won the gold medal in the Olympics.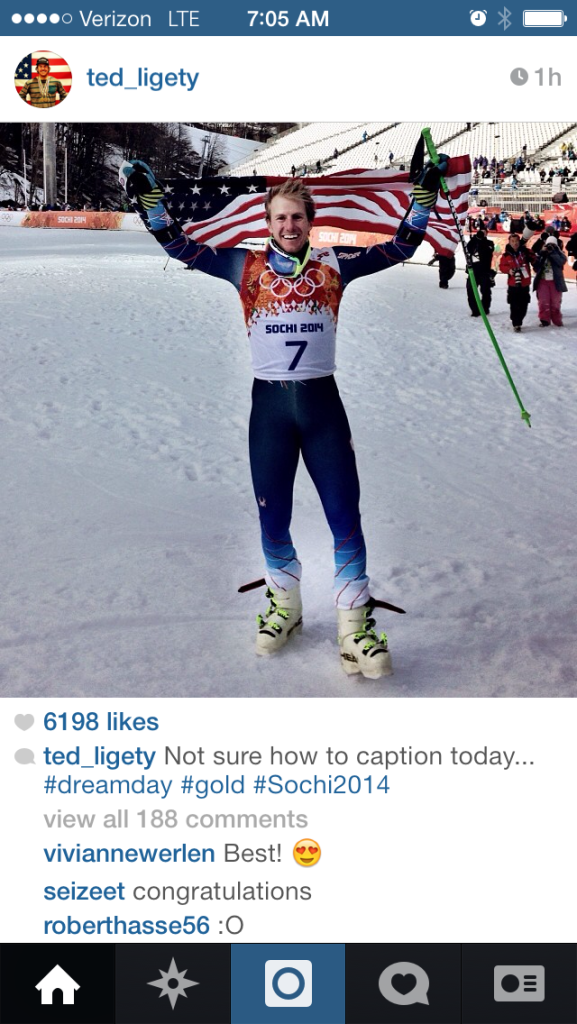 Ted is engaged to marry one of my best friends and it was a special moment to see him achieve such an accomplishment. #proudfriend
3)  Coming in second in the first ever Sports Brat fantasy football league.
I invited 9 friends to join me in the league. They all varied from total football fans to not knowing a thing about the game. By the end, they were all very competitive and everyone had learned so much about the game and the players.   While I believe second place is first loser, I'm so happy that my dear friend Kara took home the trophy I made.
4)  Attending Derek Jeter's last home day game at Yankee Stadium.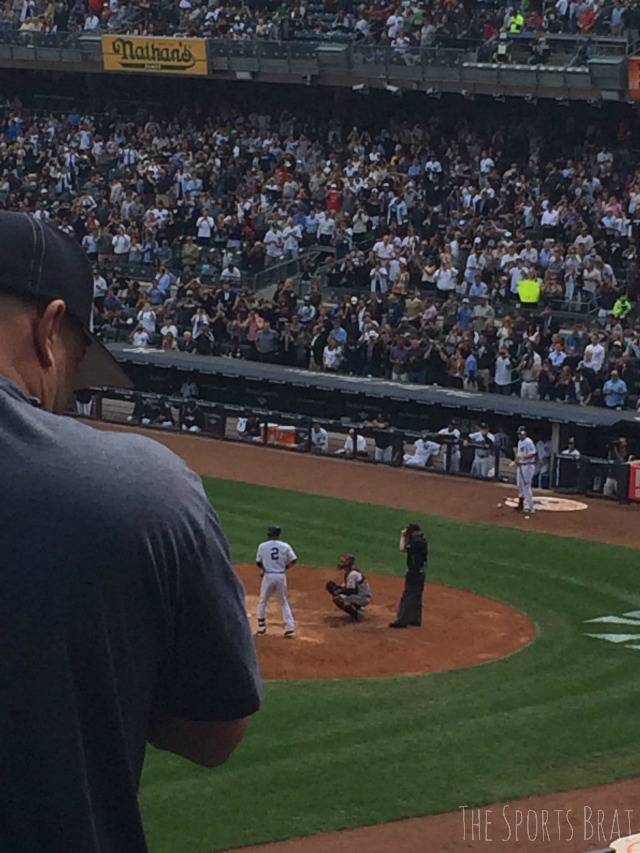 It was my first trip to the new Yankee Stadium and what an occasion to go! The crowd was electric when Jeter was at bat. You don't see that a lot in baseball because there are so many games.  I feel blessed to have been able to witness it in person. Mad respect for Jeter. #RE2PECT
5)  Meeting Michael Strahan and Kelly Ripa at Live with Kelly and Michael.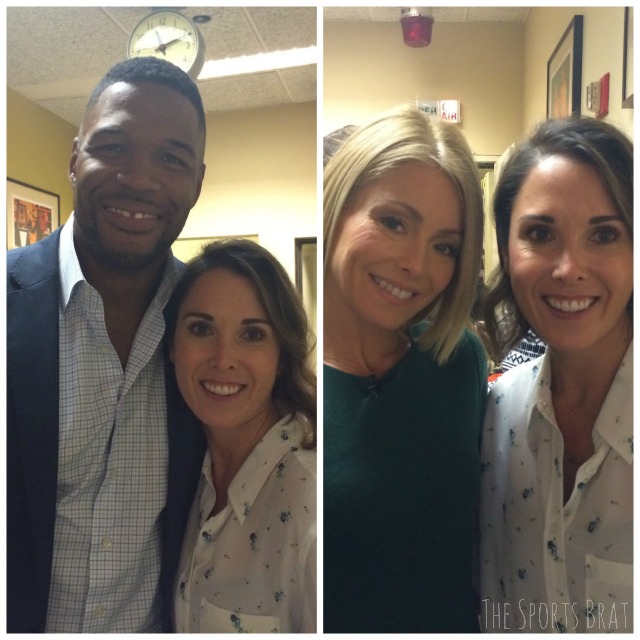 I have loved Kelly Ripa since she took over as co-host with Regis and I've been a Michael Strahan fan since his Super Bowl win with the Giants. When I got the call that I was invited to go and blog about the show I was SO pumped. Then when I was walked back stage to meet Kelly and Michael I was literally living a dream. Kelly complimented my hair and Michael acted as if we were old friends. They both inspire me so this was a bucket list day.
6)  Meeting "Pinto Ron" and the rest of the tailgate experience at Buffalo.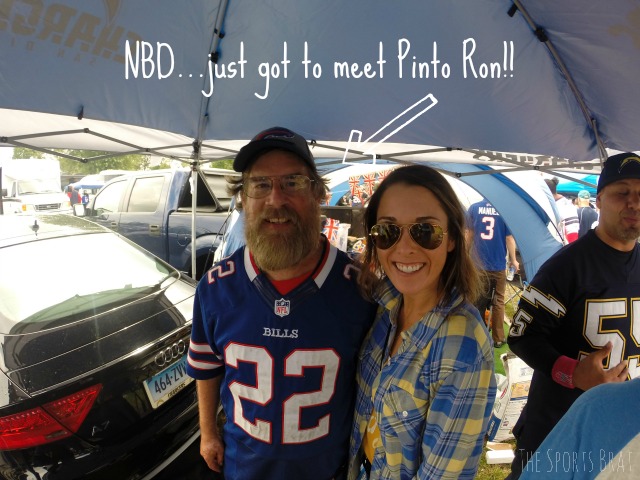 He hasn't missed a Bills game in 20 years…home or away. So cool. I am not the best fan so I love meeting real fans; they totally fascinate and inspire me.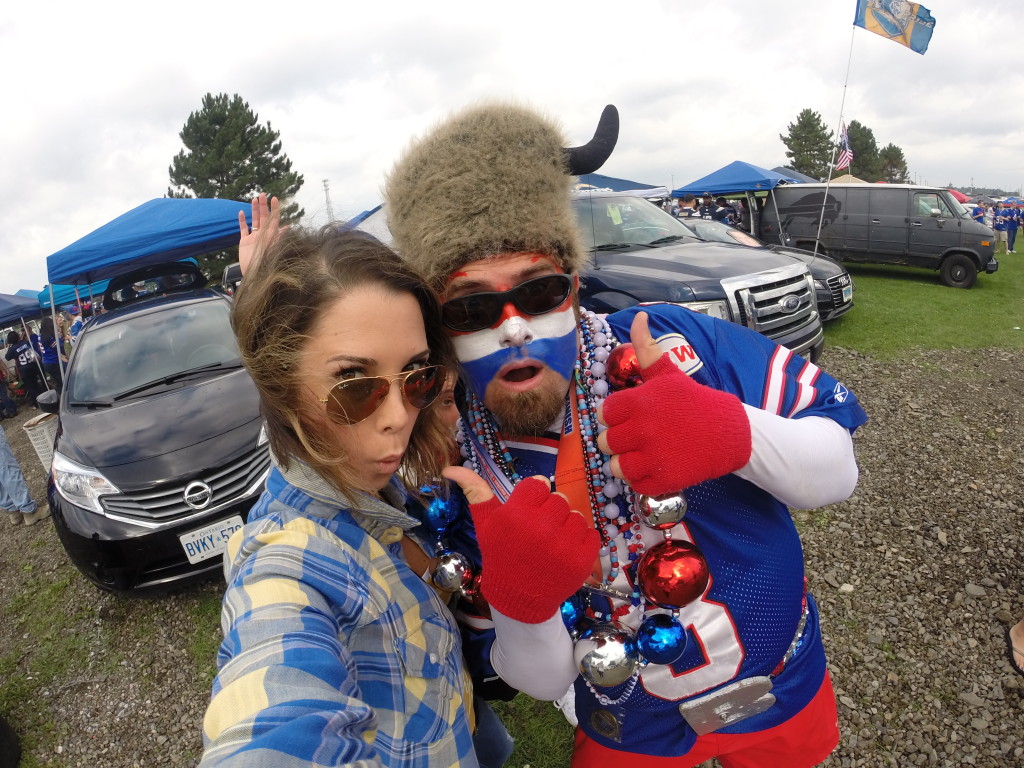 Pinto Ron wasn't the only die-hard fan in Buffalo. What an awesome city and great place to see a game…well so long as its before November  🙂
7)  Meeting LaDainian Tomlinson at the College Football Awards dinner.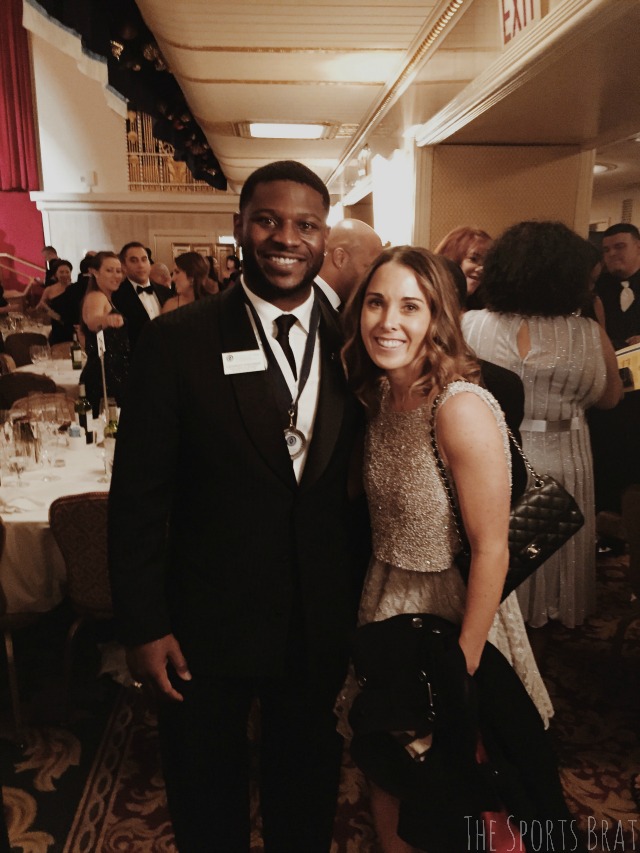 The entire event was incredible and inspiring but as a San Diegan, meeting LT was so cool! I have only worn one jersey in my life that isn't mine and that was LT's.
8)  My first TV appearance for The Sports Brat.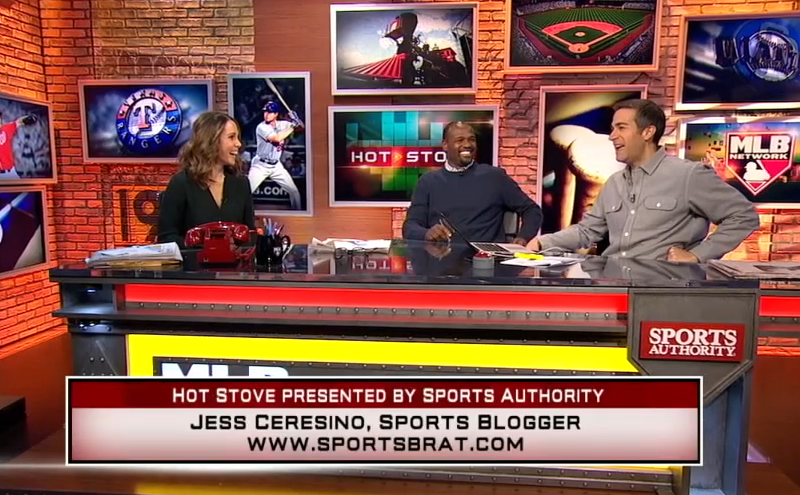 Getting invited on MLB Network to talk about The Sports Brat with Harold and Matt was surreal. I had no idea what to expect but I had so much fun! I hope I can do some more TV work in 2015.
9)  Giving away an Odell Beckham Jr. signed photo.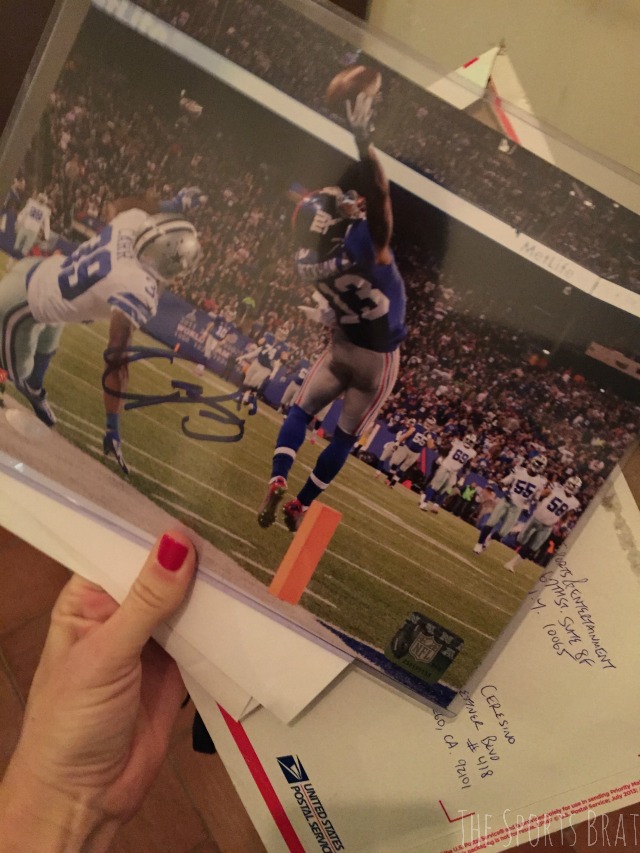 That catch was UNREAL and the fact that they sent me a photo to give away to one of my readers was fantastic. It was my first giveaway but it went so well and felt great to give a fan something they would treasure. Calling all athletes….I would love to send out some more stuff like this in 2015…hint hint…wink wink.  😉
10)  Combining work and friends/family.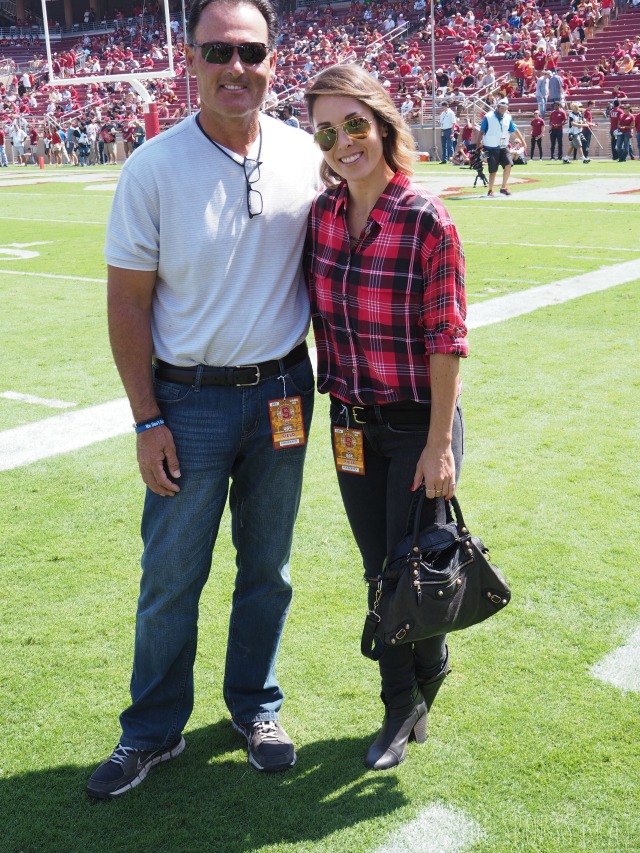 I was so blessed to see a football game and a hockey game with my dad this year. He's tough to get to sports events so I treasure those moments. But further, I got to see so many games this year with friends and that is so special to me. I love getting to combine work with my friends…I really can't express how blessed I am to get to do that. Thank you to Allison, Kirby, Kendall, Garrett, Ashley, Todd, Kate and Vic for being the best dates and for making my "Game of the Week" possible and FAR more enjoyable.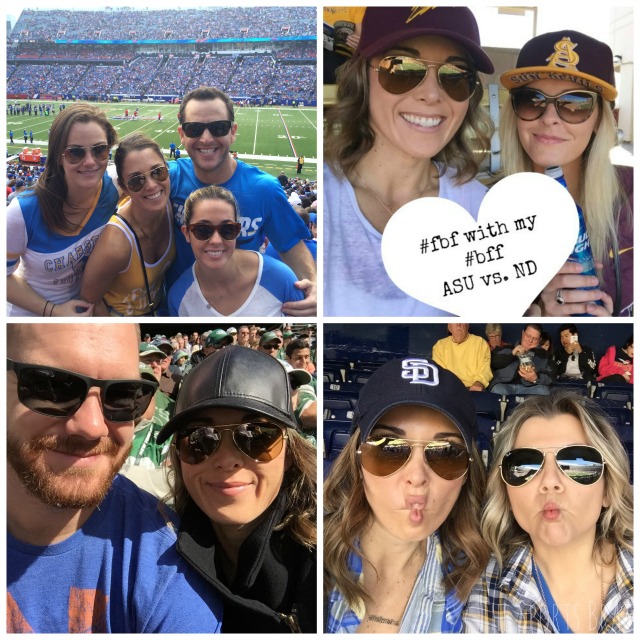 Happy NYE everyone! Here's to a fantastic 2015!!!!