I am SO excited to share my Q&A with major babe, Kaitlynn Carter.  AND, if you haven't checked out Western Wild, Kaitlynn's new blog…it's a MUST.  From beauty to fashion to travel to love…she's got it all.  I wanted to pick Kaitlynn's mind on all things game day…from fantasy football to fashion to recovering from Sunday Funday…here are Kaitlynn's tips. *SPOILER ALERT: I will be purchasing her entire skincare routine!!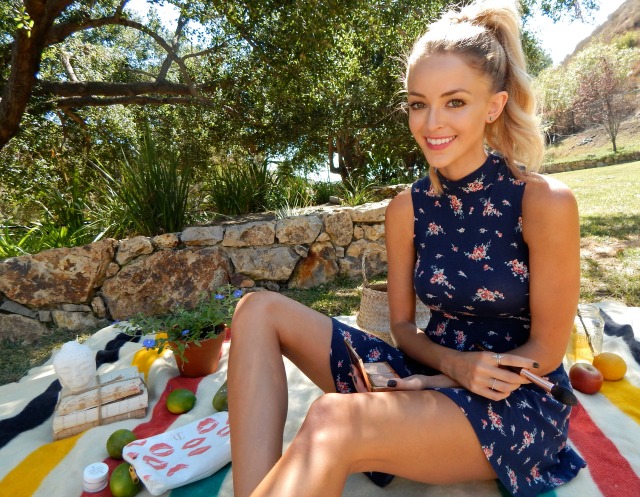 The Sports Brat: I loved your post about how to keep the sparks flying in your relationship.  Your first tip was to join a Fantasy League so that you and your boyfriend (Brody Jenner) have that in common.  Can you tell us how you got over the intimidation of football when you first joined?
Kaitlynn Carter:   I play in a league with my family and friends from back home in NH, and for my first draft, everyone got together at my parents' house, so it was extra intimidating because I was the only first-timer in the room.
I spent a lot of time reading analyst reports leading up to the draft, and I had two rounds worth of draft picks lined up in advance. Because I had read about so many players prepping my picks, I had at least heard of most of the other players by the time we got into later rounds.
Also, when all else failed, I chose based on who was hottest! Ha! No nerves with that strategy!
TSB:  Do you have a favorite team that you and Brody root for? Or do you pick opposing teams to try to keep the competition element alive?
KC:  My dad is from Pittsburgh and I was definitely raised a Steelers fan! However, since I started playing Fantasy I really root more for the players than any particular team. Brody's the same way, and since we aren't playing in the same Fantasy league, it's less of a competition between us and more just discussing whose players are doing well, whose suck, etc. We actually drafted some of the same players so those are my favorite to analyze with him.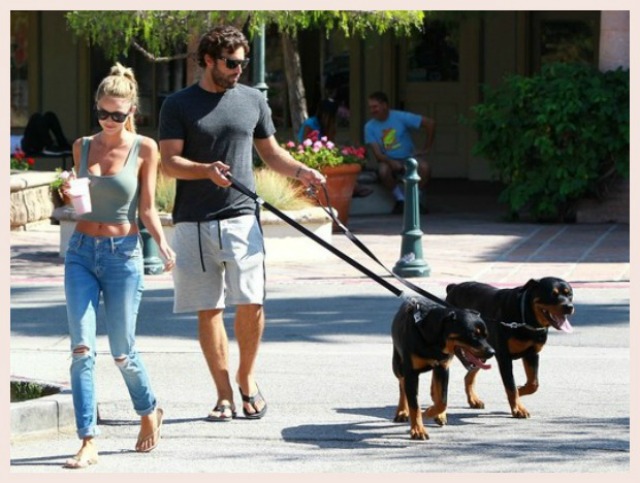 TSB:  You have incredible style, what is your go-to look for a football game or for watching games at the local sports bar?
KC:  Thank you! I just care that I'm comfortable (especially on Sundays when it's going to be a full day of watching games). Last weekend, for example, I wore some David Lerner black leggings with combat boots and a super cozy, long sweater by Duffy.
TSB:  Now that you're hangin' with the boys on Sunday, any tips for avoiding all the calorie-filled treats?
KC:  Actually, I'm the only one eating the high calorie food — all the boys are on diets!! Ha! But even in that scenario, I try to avoid going too crazy. I usually try to steer clear of anything cheesy or really greasy. I'm more likely to have some veggie chili or chicken sausage with peppers and onions.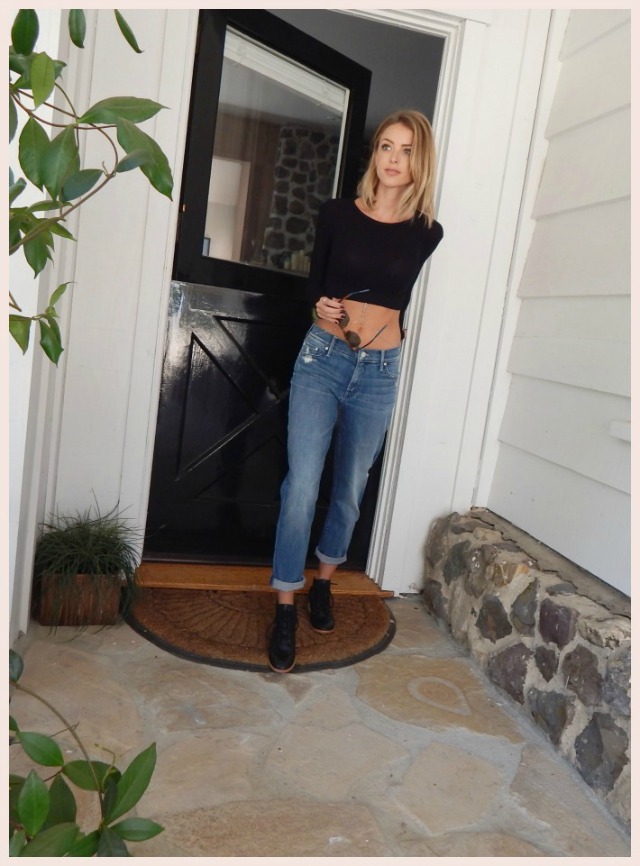 TSB:  Your skin is insane! Any tips for those of us who may indulge in an adult beverage (or two) on how to keep your skin hydrated after some Sunday Funday?
KC:  Well, water is the obvious one, but I'm so bad at remembering to drink water! I hate waking up with dry-feeling skin after a day/night of drinking, so I've come up with a routine to avoid it.
First, always thoroughly take your makeup off before bed and use a hydrating mask you can sleep in — I like the Greek Yoghurt Sleeping Facial by Korres or the Rose Stem Cell Bio-Repair Gel Mask by Peter Thomas Roth. In the morning, use a gentle exfoliator (I use the Pumpkin Enzyme Exfoliating Mask by Peter Thomas Roth and leave it on for 3 minutes) and follow with an extra-hydrating moisturizer like Ole Henriksen's Truth Advanced Hydration Moisturizer.
Sometimes (if I need some extra help) before my moisturizer I use Glam Glow's BrightMud Eye Treatment if I have dark circles, or the Black Tea Instant Perfecting Mask by Fresh is INCREDIBLE! They both work very well.