It's almost time for the big game…AKA the Super Bowl!  It's the last game of the season, which means us football fans must turn our attention elsewhere until next fall.  So in honor of the big game, I'm sharing my DIY tips to create the perfect Super Bowl tablescape!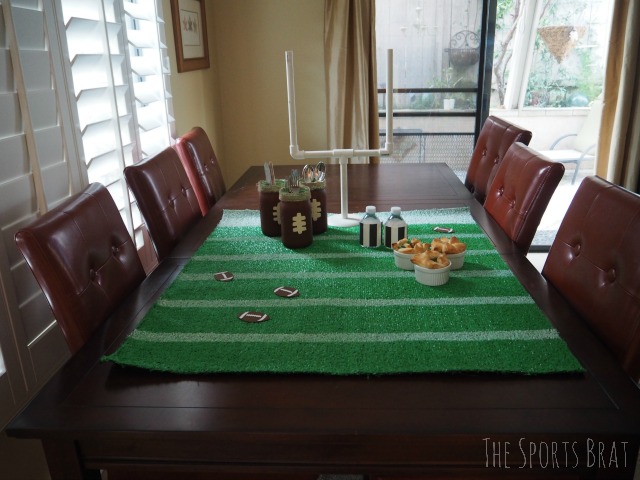 First, I created a tablecloth/cover.  Pick up some artificial turf and spray paint white lines onto it.  Then I cut out a few mini footballs to lay as decoration on the field.  Just like that you have a mini football field to display your snacks and drinks!.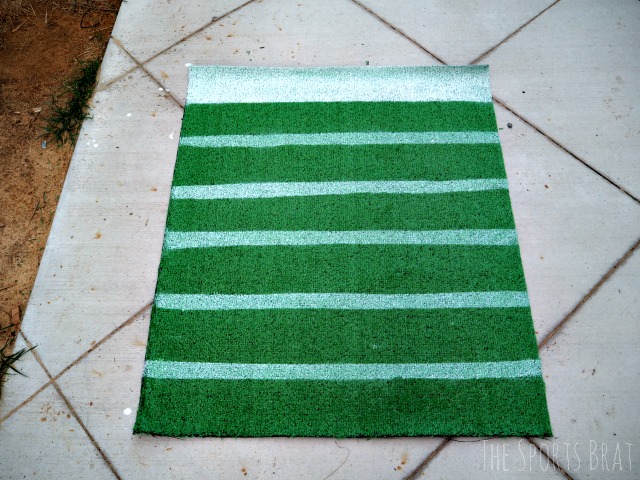 Next, you must have a PVC pipe field goal.  Head down to your local hardware store and ask for ½ inch PVC Pipe and two 90-degree elbow connectors and one "T" connector for the center. Cut the pipe into two 12-inch sections for the uprights, two 5-inch pieces for the middle and one 9-inch piece for the base using PVC pipe cutters. For the base, use a white wall cover and cut a hole in the center. You can easily connect the ends to create a mini field goal to place at the end of your table.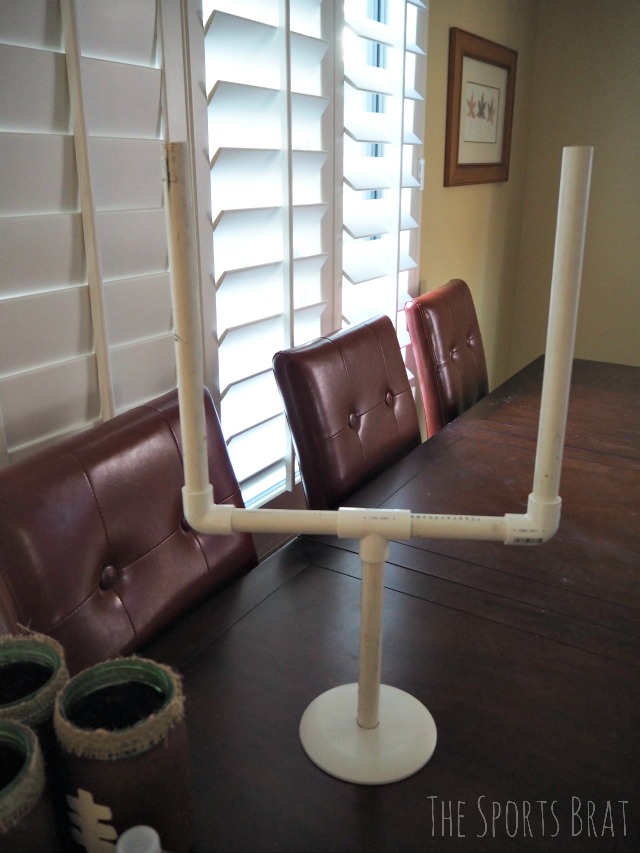 Then I created a unique way to display your utensils.  All you need are a few mason jars, paint them brown, then paint on the stitch lines in white. Now, how cute are those?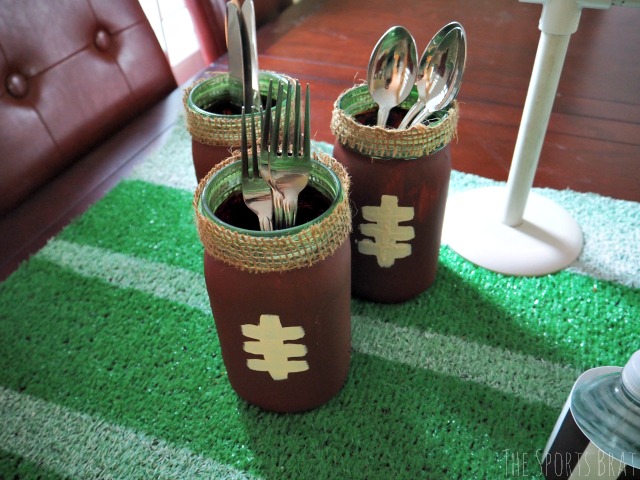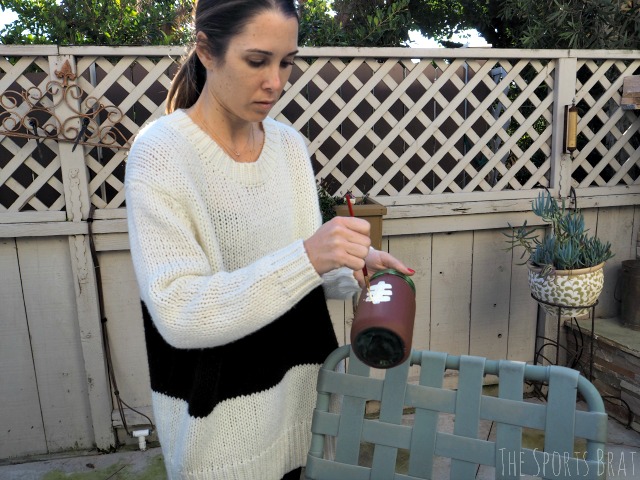 Lastly, don't forget to stay hydrated! Create mini refs out of your water bottles by wrapping black/white striped paper around them.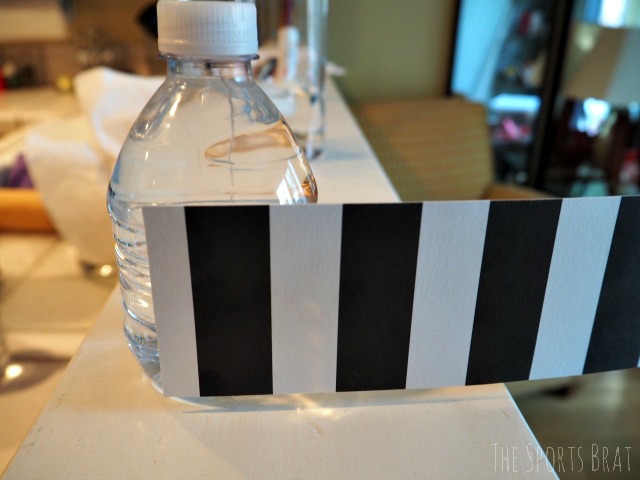 These four simple DIYs and look how your table is transformed!  Make sure to check out the Tailgate Treats section for recipe inspo!