As you may have seen, I collaborated with N9NE to create a fun tee featuring my favorite smack talk phrase "scoreboard."  Growing up I always heard my dad and grandpa say "scoreboard" and I quickly learned that it really is the ultimate in smack talk.  If your team is winning, and the other team or their fans are talking smack, there's one quick way to quiet them and that's "scoreboard."  It's one word and it really is the ultimate.  It is not an expletive but yet holds so much more power!
When it comes to sports there has to be a winner and a loser right? That's why we all love sports; the thrill of seeing if our team can get the win.  That's why this simple word is my absolute favorite.  As some of you know my grandpa passed away this year and this little project is my homage to the man who taught me what I know about sports. I know he's up in heaven watching football and hockey and simply saying scoreboard to the other fans when his teams win.
So with the AFC and NFC championships today, go out grab a "scoreboard" tee and rub that W in when your team wins!!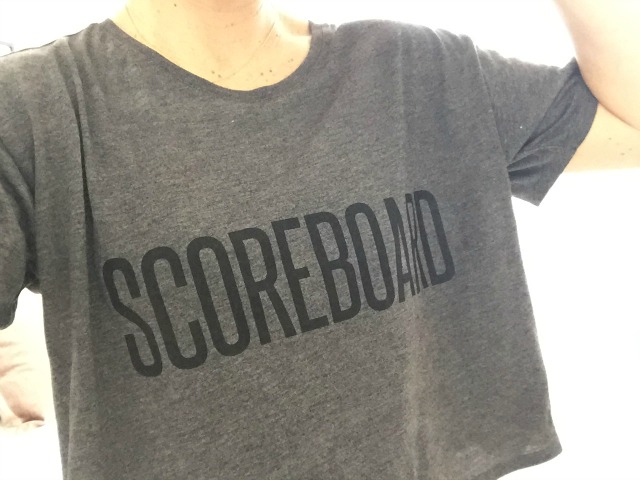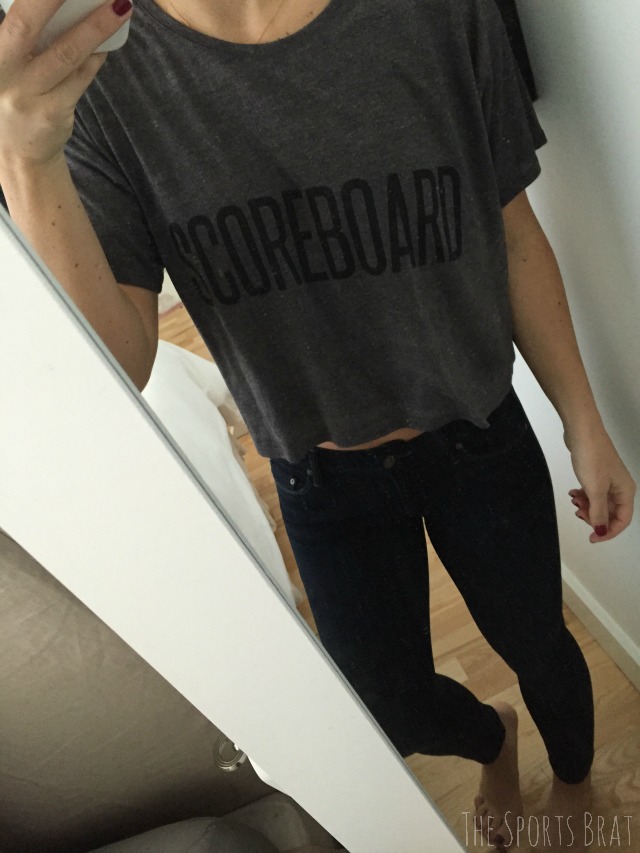 Thank you to my friends at N9NE for letting me be a part of this and for making a tee that I'm absolutely obsessed with.  Click here to buy! Please note it's a cropped tee, so if you want more coverage go up a size or two.