Ever been curious what campus and game day life is like at USC?  Well TSB Student Ambassador, Angela Reyes, has you covered.  She took us inside last weekend's game at USC.
This weekend was the official start of college football!! Also known as the best time of the year.  It's the first weekend since the beginning of school and there is no better way to enjoy Saturday than with great friends and a fun time watching America's greatest sport.  But of course, everything is always better at USC.  The atmosphere is better, the food is tastier, the sunshine is just a tad nicer, and cheering on for the cardinal and gold is as majestic as it can get.  So for those of you who missed it, here's a taste of what goes on Saturdays at one of the best college football campuses the PAC-12 has.
Since Friday night was the end of sorority recruitment at USC, all the new pledges attended game-day with their new sisters!  This involved tailgating on campus and getting to bond with the new sisters!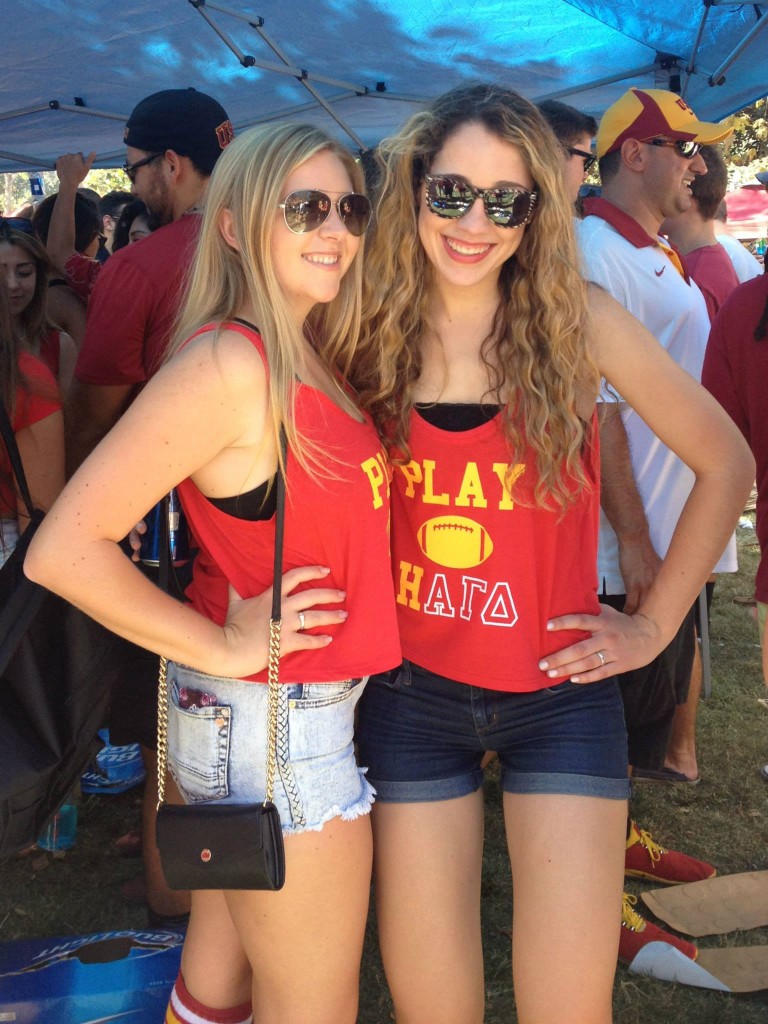 After tailgating and en route to the game, you have to snatch one of these scrumptious hot dogs outside the coliseum.  It wouldn't be a USC game without one!  It's a hot-dog wrapped in bacon filled with sautéed green and red peppers and onions that are the ultimate football food!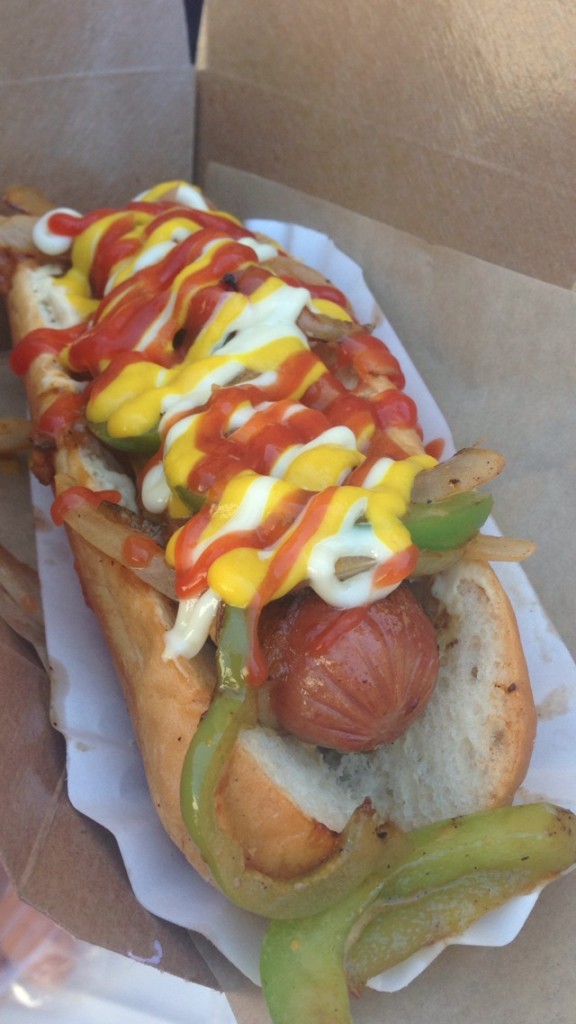 After that, meandering through the crowds and reaching the Coliseum is like arriving at the Holy Land of the PAC-12.  It is the home of the USC football team, which has hosted two Olympics and several Superbowls and World Series.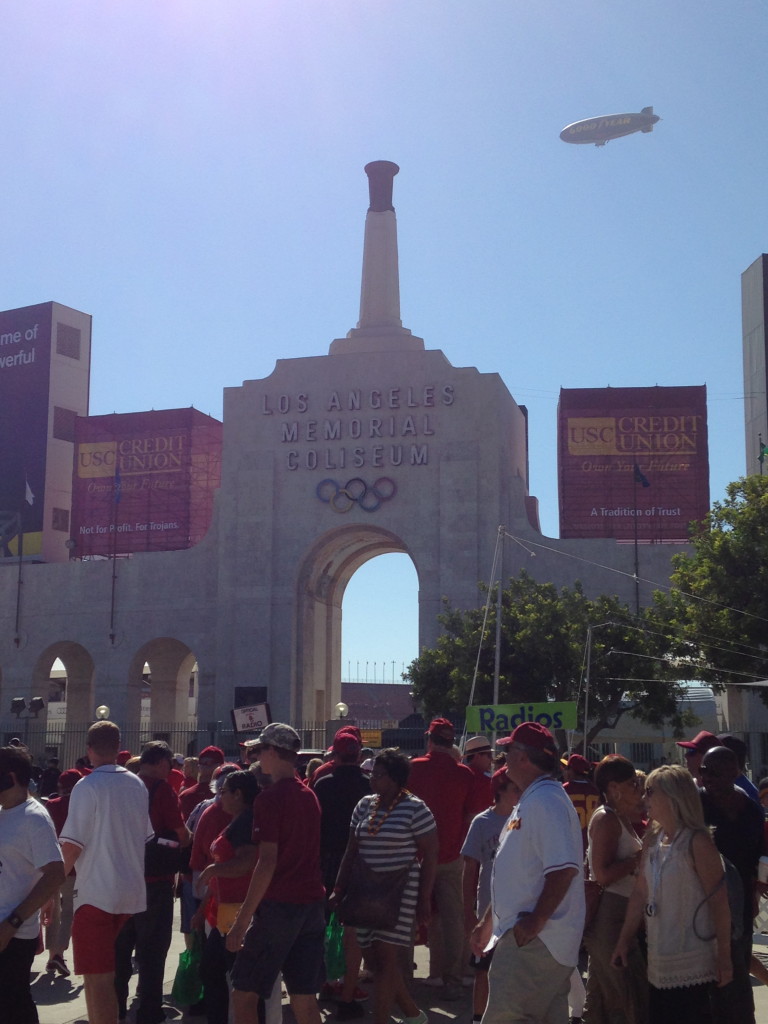 Upon entering the stadium, the field is set under the Southern California sunshine for the Trojans to defeat the Fresno State Bulldogs!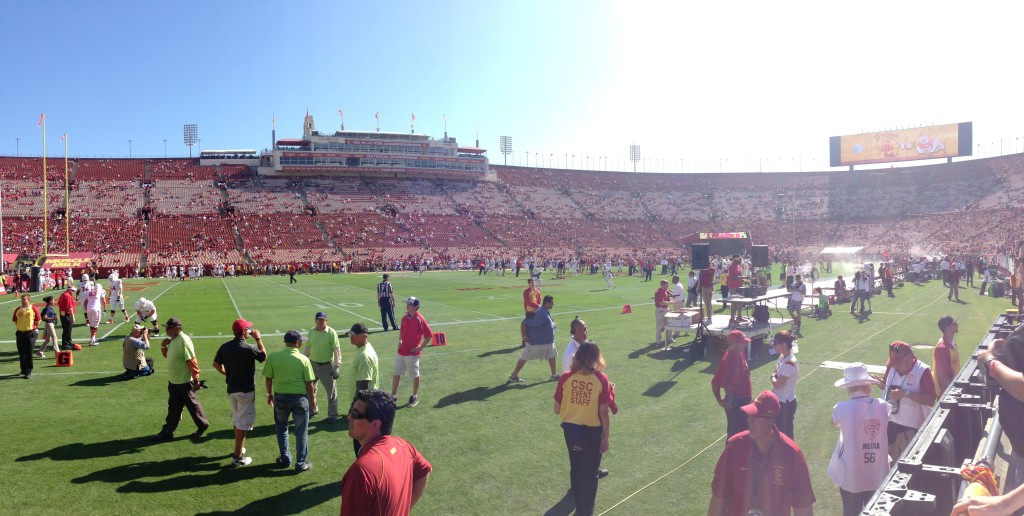 Then game time starts!  The highlight player of the game was starting quarterback Cody Kessler started the 2014 season with 4 throwing and 1 running TDs with a total of 5 touchdowns!  What a night!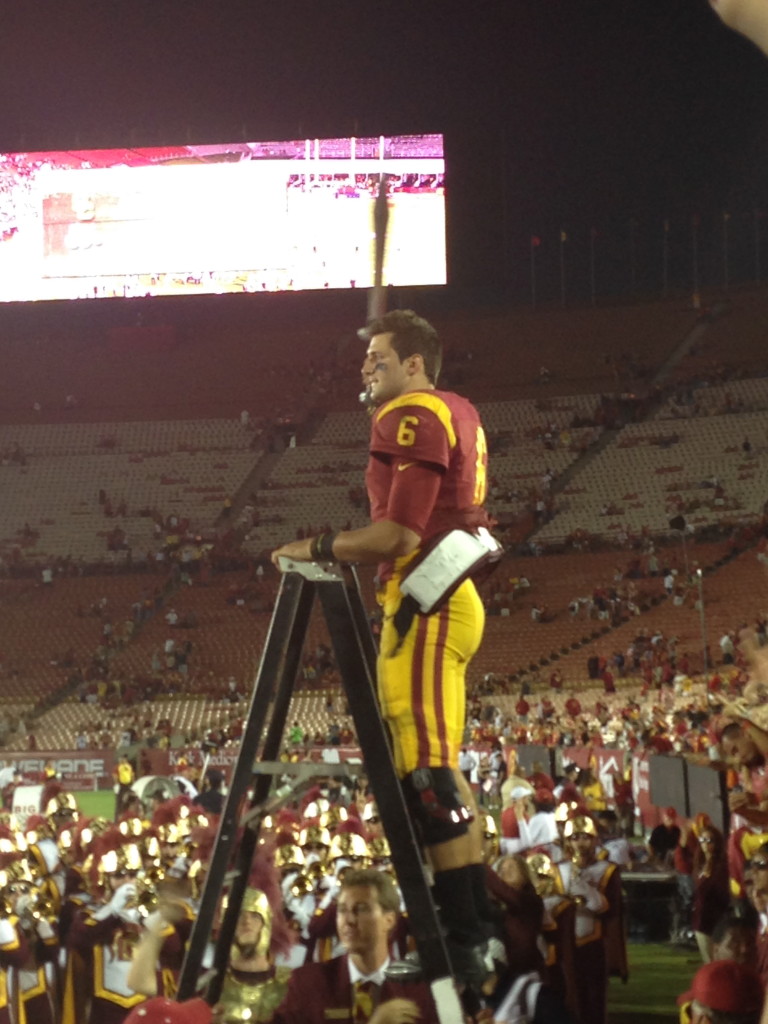 But the win would not have happened without new head coach, Steve Sarkisian (AKA Coach Sark).  This was Coach Sarkisian's first game as the head coach for USC and the Trojan family could not be any more proud.  His USC legacy is on a great start with a 52-13 landslide win.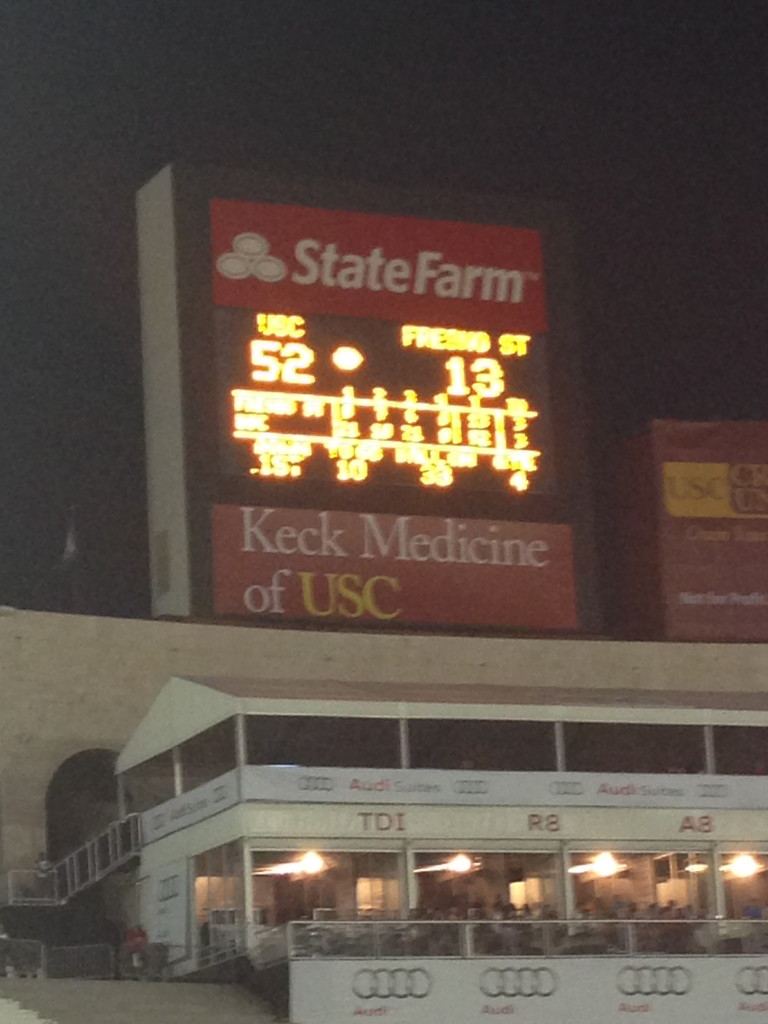 But the night isn't over yet!  As per usual, the world's greatest band (self-acclaimed title, so it has to be true!) finishes the night with a loud band and plays the triumphant notes of TUSK!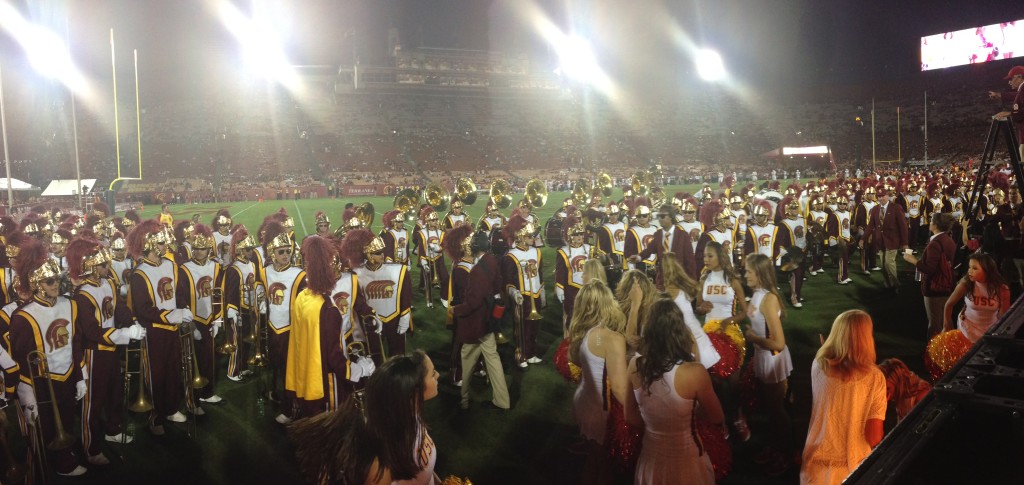 We shall see how these Trojans continue next week, as they will battle it out against the Farm at Palo Alto, CA.
Make sure you check out our social feeds (Insta: @TheSportsBrat, Twittter: @_TheSportsBrat_ , Fbook: The Sports Brat) since creator and editor Jess Ceresino heads up to the Bay Area this week to root on Stanford as they host USC.  
Contributed by Angela Reyes, USC Student Ambassador