Things are poppin' on The Sports Brat today!  We're cooking up Rachel Ray's Roasted Jalapeño Poppers. Ole! These little guys are perfect for your next tailgate or football party!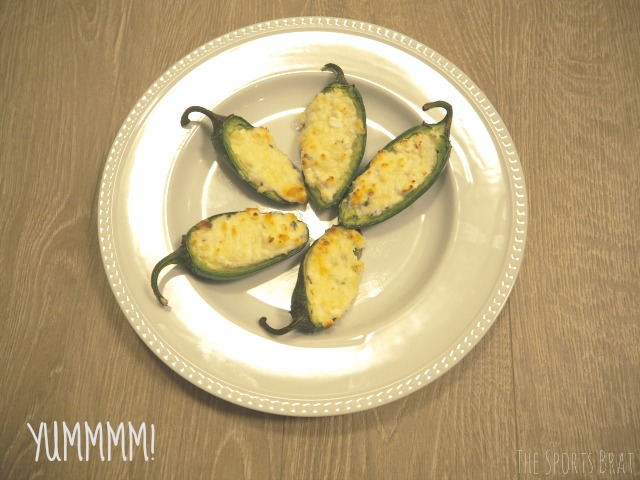 Ingredients:
12 large jalapeno peppers
2 ounces feta cheese
4 ounces cream cheese
4 ounces shredded smoked pepper Jack cheese
A small handful fresh cilantro, finely chopped
2 tablespoons grated onion
Preparation:
1) Preheat the oven to 425 degrees F.
2) Cut 1/3 of each pepper off lengthwise and scoop out the seeds.
3) Place on a baking sheet.
4) Mash the feta, cream cheese, shredded cheese, cilantro, and onion together and stuff the peppers with the mixture.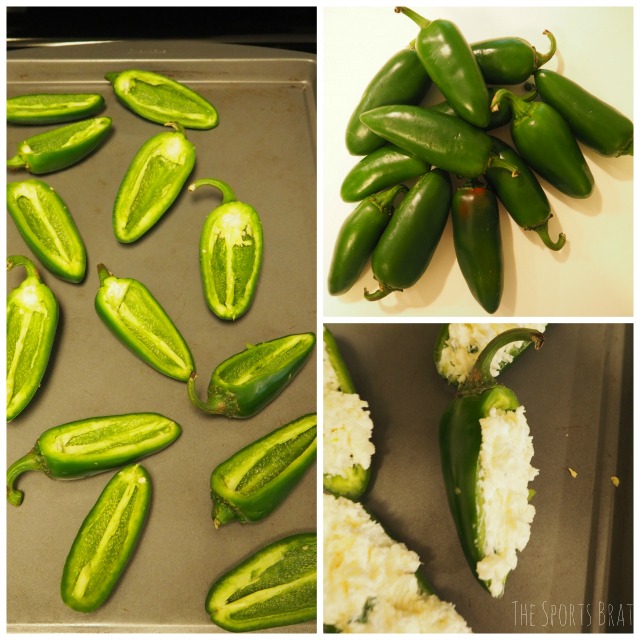 5) Roast for 15 to 18 minutes, or until the peppers are tender and the cheese is brown at the edges and bubbly.
6) Enjoy!