Today is an extra special Q&A session/announcement.  I have finally signed on to run my first marathon and I'm super grateful that I have partnered with The Young and Brave Foundation for my journey.  I will be raising awareness for this wonderful organization every step of the way!  And Co-founders Nathaniel Curran and Matt Coulter were so kind to chat with me so you all get a little deeper and personal dive into the minds behind this organization! Enjoy 🙂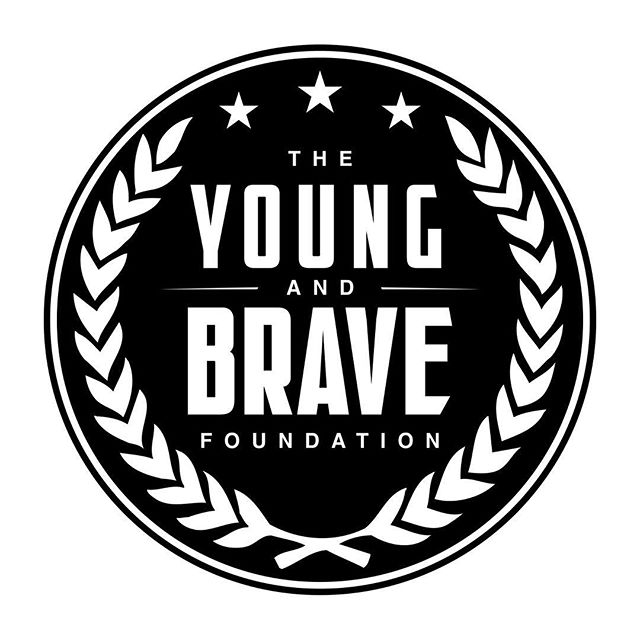 The Sports Brat: Can you tell us how you came up with The Young and The Brave?
Matt Coulter and Nathaniel Curran: We started out of necessity. When cancer hits you and your loved one life changes instantly. All the stuff that mattered 2 minutes before goes out the window. Living that, we wanted to make sure that no one felt alone like we did. We saw a huge void and we do our best to fill that void for others every single day. At the end of all of this people want to feel like they matter and that people love them. Its pretty simple, we try to show love to people at a time when they need it the most.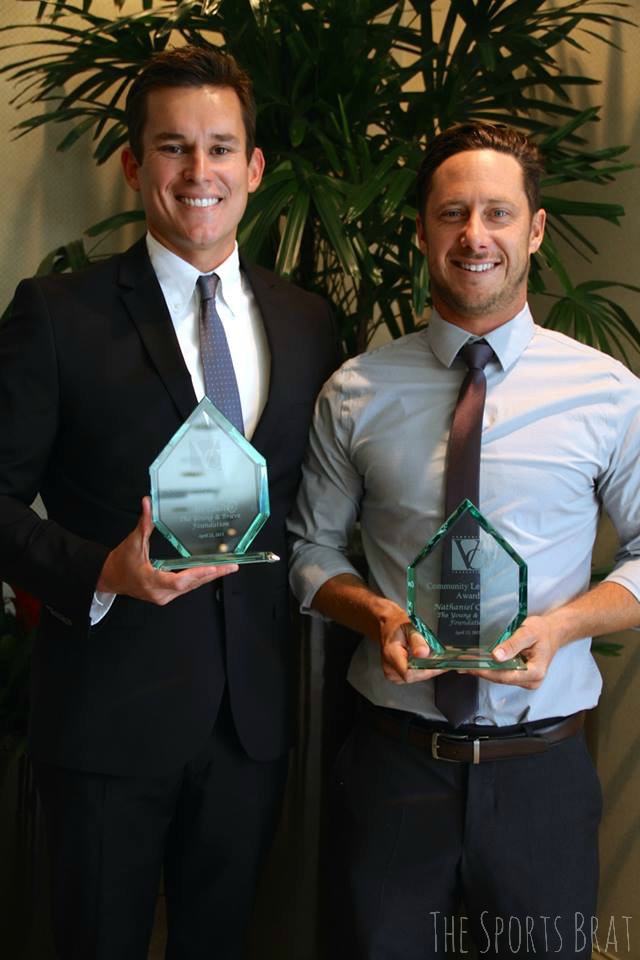 TSB: How did you come up with the actual name?
Matt: The name was a collaborative effort but at the end I think we wanted to be simple and represent who we were fighting for and Young and Brave seemed to fit the bill perfectly.
TSB: Nathaniel, what was it like climbing the ranks in professional surfing? What were the highlights and what were some of the challenges?
Nathaniel: There have been so many amazing moments but I have also had my fair share of struggles. I've been traveling the globe since I was 14 and have been able to see the world, but being a professional athlete comes with a lot of struggles that most people never get the chance to see. I've had three major shoulder surgeries and at one point I was dropped from nearly all of my endorsement deals. It's a harsh world to live in but surfing has given me a life I wouldn't change for anything. In 2008 I won the US Open of Surfing. Standing on the podium and putting that trophy over my head in triumph was a moment I'll never forget.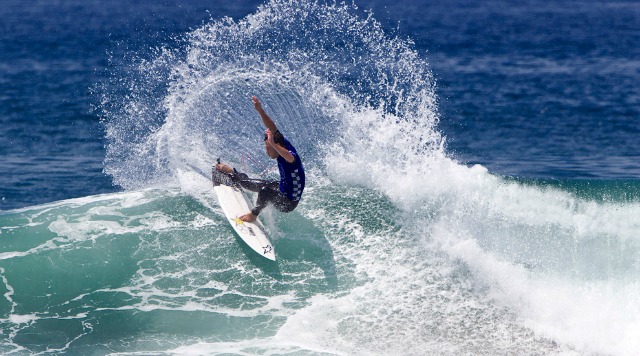 TSB: Now we knew Nathaniel is was a pro surfer, but Matt, you were an athlete as well right? Tell us a bit about your athletic background and current athletic hobbies.
Matt: I've always been a swimmer. Grew up in the water and nothing clears my head more that swimming laps — nothing but my own thoughts to drive me crazy. My sister got me into running, which she is really good at, she's pretty much better than me at everything. She's my best friend but I hate that she is good at everything, drives me nuts! Then one afternoon I watched the Ironman Race in Kona, Hawaii, and I was hooked instantly. I had never been on a triathlon bike but bought one that next weekend and have been doing triathlons ever since. I am actually doing the Ironman NorthAmerican Championships this coming May 14, 2016. That being said i'm currently eating leftover pizza.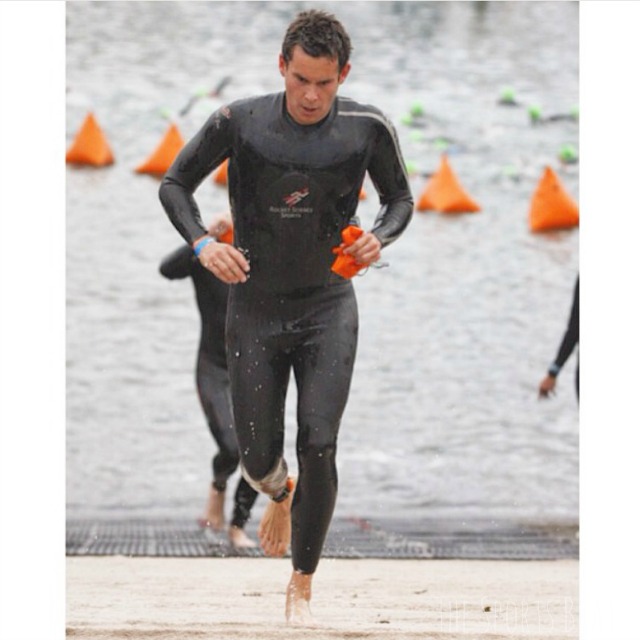 TSB: So asides from surfing, what are your favorite sports to watch or attend?
Matt: I'm a basketball junkie, HS/college/pro, it doesn't matter I love it all. College to me is the best though, the first Thursday and Friday of March Madness are two of the best days of the year. I watch games for two days straight. Then I have to say I was born into USC Trojan football. I never had a choice, I bleed Cardinal & Gold. Some of the best times of my life are just me and my old man at the coliseum, nothing beats it.
Nathaniel: I like to watch the NBA. Second would have to be golf, but I would rather play than watch.
TSB: Any favorite teams?
Matt: Dodgers, USC, Lakers.
Nathaniel: The Lakers, San Diego Chargers and UCLA. Matt and I have that classic UCLA vs. USC hatred for one another. We pretty much talk trash all year-long.
TSB: What athletes inspired you the most growing up (or maybe still do)?
Matt: This list is probably too long but if I had to nail it down to one person I would say Hakeem Olajuwon. He played the game like no one else in the glory years of the NBA. Better than that, there isn't one opponent, teammate or affiliate of the NBA that calls him anything other than honorable. To me that's worth being inspired by.
Nathaniel: Kelly Slater and my brothers inspired me growing up and still do to this day. Both my older brothers and younger brother all surf so they keep me motivated.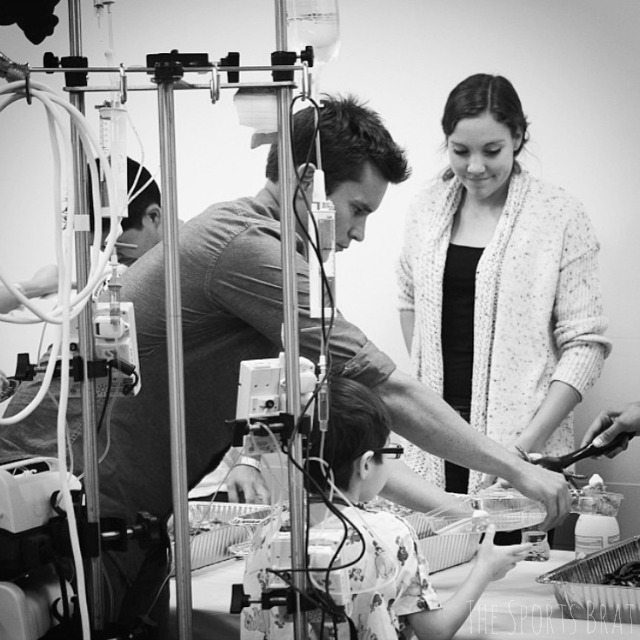 TSB: What are your favorite moments so far with The Young and The Brave?
Matt: This is a bit selfish but hearing my parents talk about how proud they are of me. To me they are my measuring stick. The fact that they respect what I have chosen to do with my life is everything. Take everything away and when things really matter, it is your family that you are left with. To me they are everything, theirs are the only opinions that matter.
Nathaniel: The first Young and Brave Golf Tournament a few years back was a big milestone. It was a chance for so many of our friends and family to see what Matt and I were up to and how much the foundation was growing. People got to see all the kids and families we were directly assisting. That tournament has only continued to grow and get better! Another highlight is our Operation Turkey Day. Being able to go to the Hospital and put a smile on the kids' faces even for an hour makes everything worth it. That means everything to me.
TSB: What's the biggest lesson you've learned?
Matt: You have to believe in your vision with 100% certainty. That is the only way people will buy into what you are trying to accomplish. If you can't believe in yourself no one else will. And if you want something that bad you have to be willing to burn yourself to the ground for it.
Nathaniel: That life is precious and can be taken away from you at any moment. Take care of the ones you love like there are no boundaries. Stop waiting for change, be the change you want to see.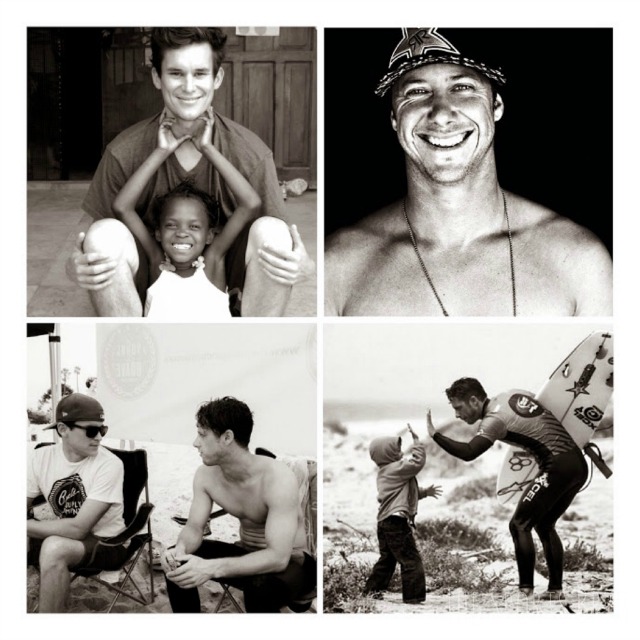 TSB: How can readers learn more, get involved, etc?
Matt: The best thing Nathaniel and I always tell people is to visit the website theyoungandbrave.com and read some of our profiles or our #LOVEbeatscancer stories of survivors victories against cancer. You will get a really good idea of our community and our mission. you can also check out our instagram which is a perfect snapshot into the daily events of all things The Young and Brave Foundation.
Nathaniel: Visit the website theyoungandbrave.com. You can read about all the kids and families we are trying to help. You can also donate directly to their fight against cancer.
TSB: And totally unrelated to anything…if you could wake up tomorrow and be anyone, dead or alive, for one day, who would it be and why?
Matt: This answer probably changes day-to-day but at the moment I would love to peak into Rick Rubin's world. He is respected by so many people from so many walks of life, I feel like his days are really full unique. I biggest fear or thing that doesn't interest me is routine. I feel like it kills creativity. I guess I am intrigued by his process of creativity. He seems to be one of one, those types of people inspire me. So yea Rick Rubin.
Nathaniel: Kobe Bryant because I could play in the Staples Center in front of a sold out crowd and score 81 points!
I cannot thank Matt and Nathaniel enough for sitting down and chatting with me but more importantly for doing what they do.  I am SO inspired and SO honored to run my first marathon on behalf of this incredible organization.  To get involved please visit The Young and Brave Foundation.  To help support these warriors through (and me as I run) please visit here or text "sportsbrat" to 41444.  THANK YOU 🙂