It may be April fool's but this is no joke! Today, I'm sharing my Q&A with TV personality, sports junkie and my #WCW, Nancy O'Dell.  Nancy is dishing on her teams, March Madness predictions and more!  Enjoy!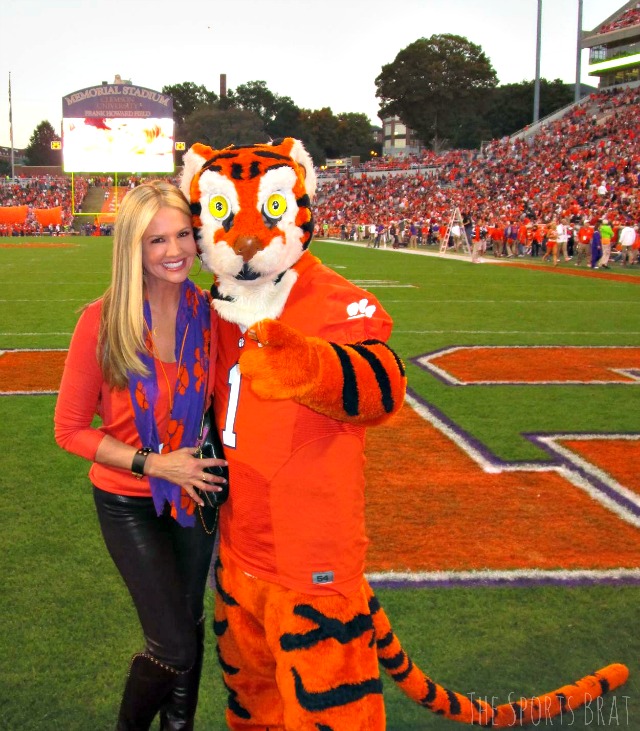 The Sports Brat:   We know you're an avid sports fan, so who do you root for?
Nancy O'Dell:  Well, my Clemson Tigers, of course…in everything…football, basketball, baseball, soccer, tennis. You name it and I follow all those teams on TV, internet, social media, etc. so I make sure I don't miss any Clemson updates. As far as college football, I love watching all college games. There is just something about school spirit that I think is so much fun to watch – I love the passion, the camaraderie. And no one has it more than my fellow Tiger fans! Sometimes I get so nervous and uptight when I am watching them, believe it or not, I have to go take a walk break for a minute.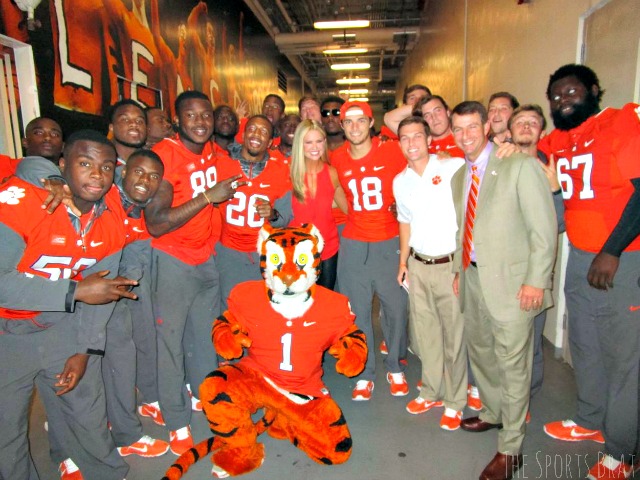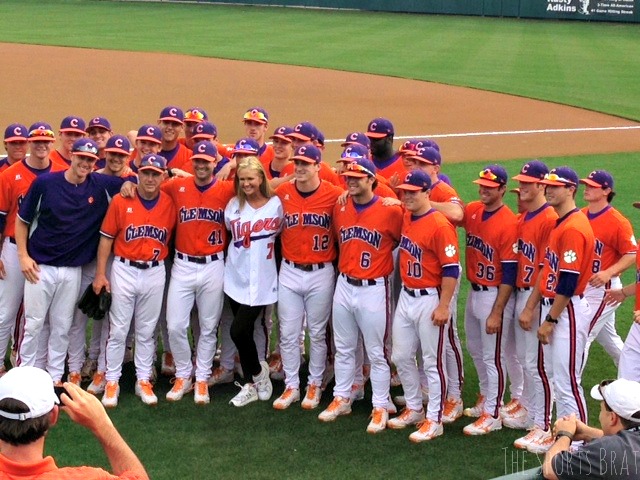 TSB:   I've heard you golf…how did you get into it? What other sports do you play?
NO:  I can't say I am a great golfer. On the other hand, my husband and my stepson are avid and GREAT golfers. I like to hit it off the tee and putt. The in between shots are the ones I don't have a lot of practice with, but what I love most about golf are the beautiful courses. Sometimes it is just fun to ride along…gorgeous scenery and so relaxing. My husband is getting ready to play Pebble Beach, so you know I'll be riding along for that one! As far as other sports, I have loved being an athlete all my life. Growing up, I played a ton of basketball and tennis. I grew up in Myrtle Beach S.C., perfect for tennis. I also participated in volleyball, softball and I am a big ping-pong player! I still play most all of them today. My daughter is 7 now and she is playing those sports, so it is great to be able to play with her. I didn't play soccer growing up, and ironically, that's my daughter's favorite sport so I am enjoying learning as she plays.
TSB:   Which are your favorite sports to watch?
NO:  I love watching so many sports. Football and basketball are probably my favorites to watch. As far as professional football, gotta pull for my Carolina Panthers. Or sometimes I pull for the teams which have former Clemson football players on them now. I also enjoy watching a good professional tennis match.
TSB:  What's your go-to look for game day?
NO:  Total casualness…usually sweats and a t-shirt. I gotta be able to jump up and down and cheer easily. And if it is a day on which my Clemson Tigers are playing, I am dressed head-to-toe in orange and so is the rest if my entire family, including our little Yorkie, Buttercup!
TSB:  March Madness is happening, who do you think will win the tourney?
NO:  I think Kentucky is gonna take it all. They are so good, I would bet they could beat a ton of the professional teams. I am very excited to say I am the only woman in the Dan Patrick Celebrity Bracket Challenge and I am doing quite well! Woo hoo! I am one of the top 3 pickers right now.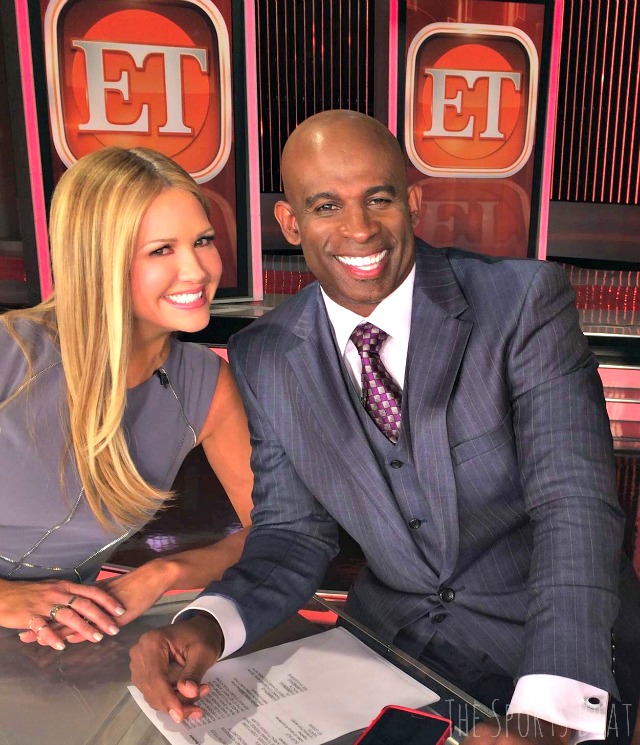 TSB: You're a pro when it comes to interviewing, have you interviewed any athletes?
NO:  Yes, I have interviewed quite a few athletes and I love doing those interviews, as it is always interesting to hear how they became involved in the sport and from where they get their competitive drive. I've interviewed some sports legends like Muhammad Ali, Michael Jordan, Tiger Woods, Shaquille O'Neal, Dan Marino, Andre Agassi, and Marcus Allen. In fact, Marcus Allen has become such a dear friend of my family. He was one of the first people I met when I moved to L.A. and he's such a kind, classy, thoughtful person. He and my husband play golf all the time together. And I actually played golf, not tennis, with Andre. I enjoyed hosting the live red carpet for the ESPYs one year, so I chatted with a ton of sports celebrities there. We have had a lot of fun guest co-hosts on ET, like Deion Sanders, Jason Sehorn, Emmitt Smith, and John Salley. I have also covered the Olympics many years so I have interviewed many of those athletes. I particularly loved covering the 2004 Olympics in Greece and interviewing the medalists every morning after their wins like Michael Phelps. My report on Misty May and Kerri Walsh was actually playing them in volleyball. They said I didn't do "too poorly" against them. I took that as  a compliment considering their world class playing!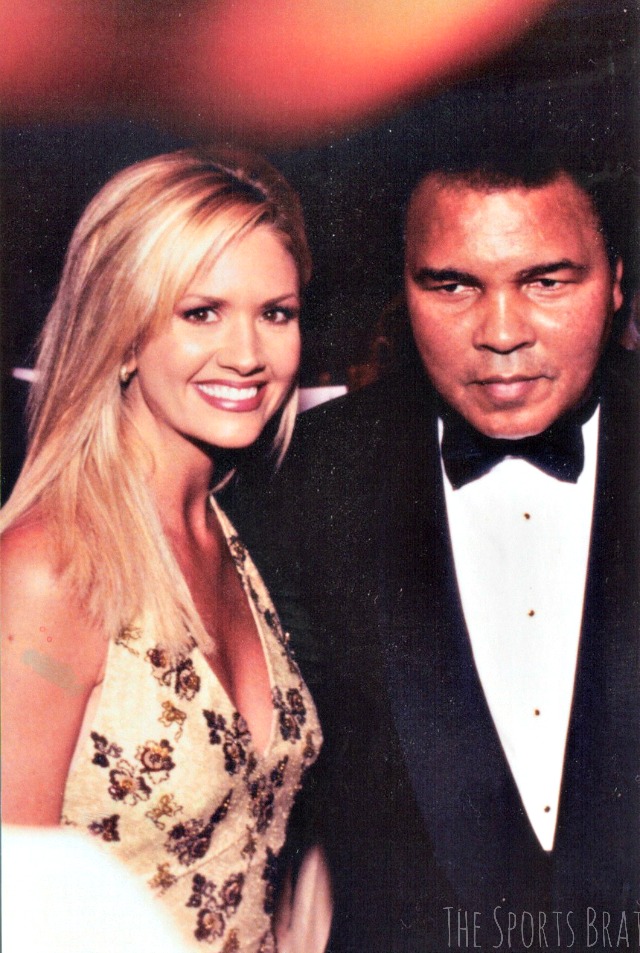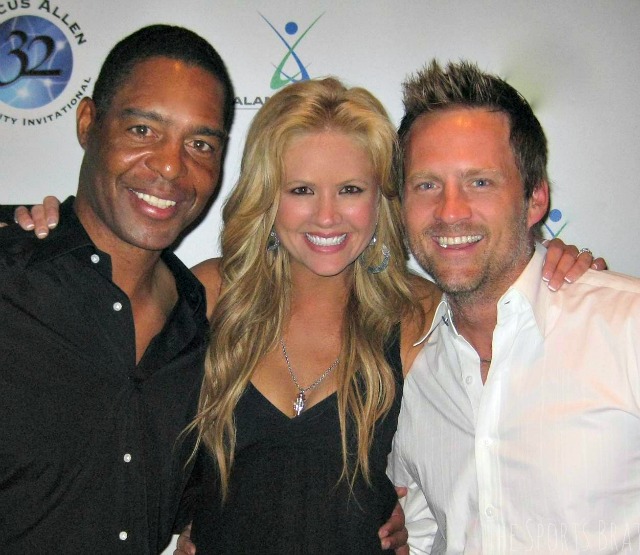 Now you all probably understand why she's my #WCW…smart, sporty and totally awesome! Thank you Nancy!!