I am SO thrilled to share my interview with super babe and #WCW Nanci Dahl. She has literally done it all and she's just launched her new blog TheDahliciousDahlhouse.com. Of course, when I got the chance to chat with Nanci, I grilled her about sports, begged for new recipes, and even asked for some…eh hmm…dating advice! Enjoy ya'll!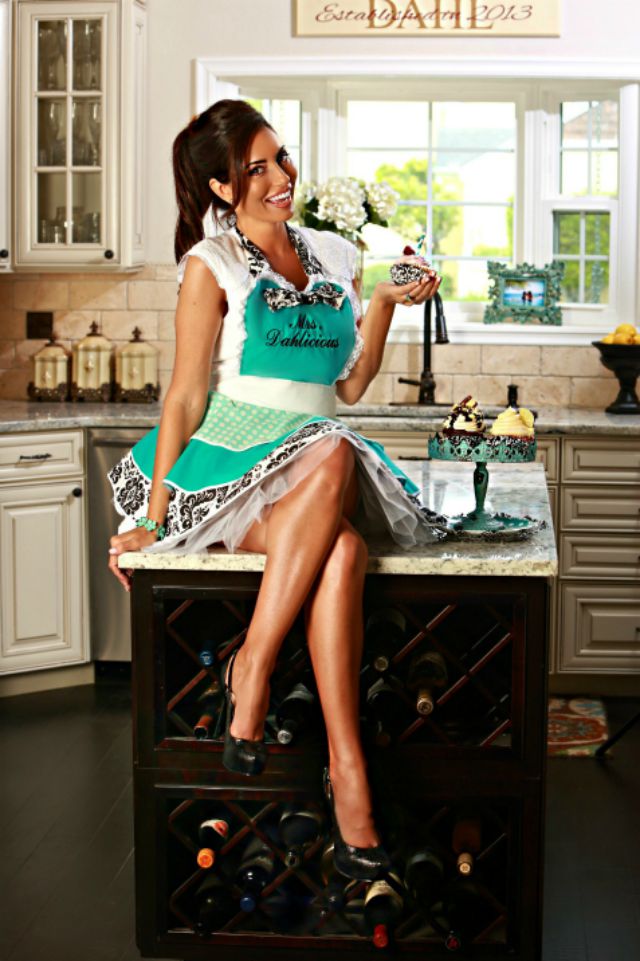 The Sports Brat: You've been in the entertainment industry for years, including sports. What's your favorite sport? Do you have any fun memories covering sports?
Nanci Dahl: My favorite sport, hands down, is football. I fell in love with it when I was a kid. Growing up with 2 brothers it was always around…it was a family thing.
My favorite thing I ever covered was a football camp actually. My husband works in sports & his company has football camps with NFL players every summer. There were so many reasons why I loved this memory. First, I got to work with my husband in our same industry and experience interviewing him…that was fun.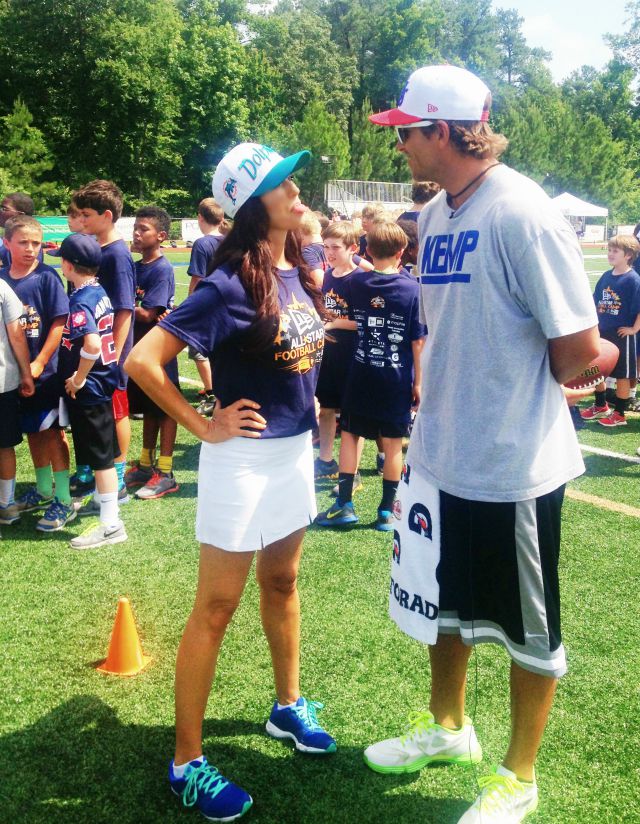 Then I got to interview the heroes of these little kids, the NFL players who donated their time to come out and teach the kids. I got to ask them questions like what was their favorite childhood memory in sports, did they ever go to a football camp, and who was the NFL player who changed their game at that time.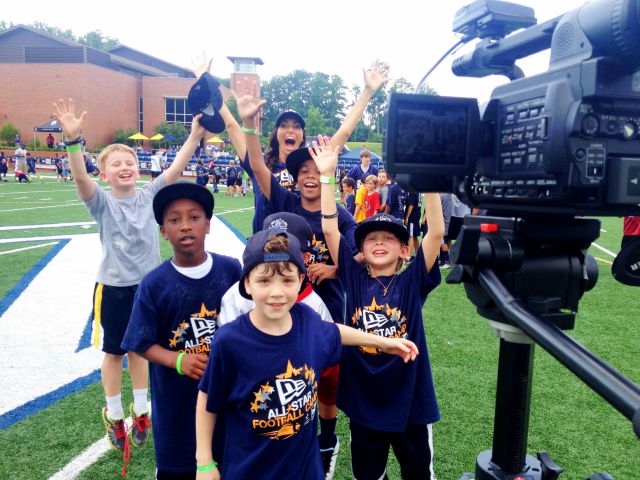 But mostly, it was my favorite memory because I love kids and I got to see their little faces light up when their hero helped them with the ropes of the game, run routes or just talk to them. It really motivated the kids to push themselves harder than ever to impress the players that they look up to. It was truly inspiring.
Hosting my fantasy football show for a season wasn't too shabby of a memory either though 😉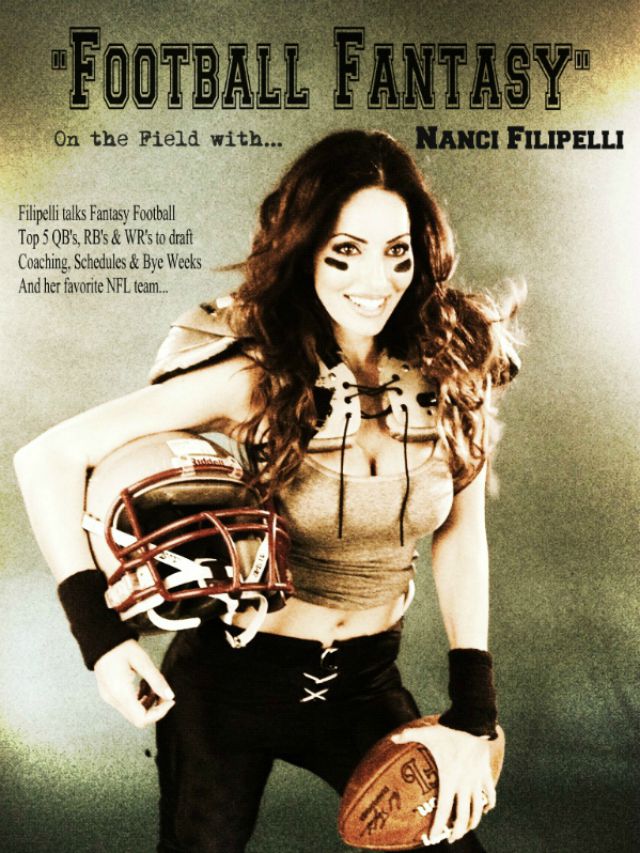 TSB: Aside from having a rocking career, you're a whiz in the kitchen and even had a stint on "Master Chef." I have been checking out your recipes, but what's your go-to for game day?
ND: Thanks! Master Chef was fun and I learned a lot. I love cooking and entertaining for my friends and family, it's one of my passions. I have a lot of go-to game day recipes & since I'm an "eater" (most people call themselves a foodie…I'm an "eater" 😉 ) I will give you two super easy recipes: one appetizer and one dessert.
One fun finger food that I recently started making is my Corndog Mini Muffins. They are so easy! I'm giving you the short and easy version of these recipes because it's game day dammit!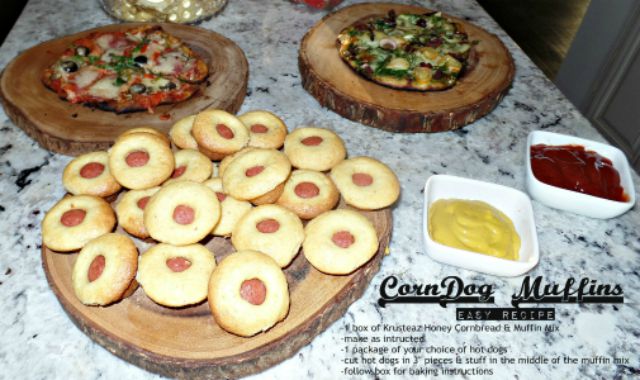 You need one box of muffin mix and prepare as directed (or for you over achievers like me 😉 make it from scratch)
Pour the mix in the mini muffin tray
Cut hot dogs in 2" pieces and stuff in the middle of the mix
Bake as instructed
My Dahlicious dessert is my football brownies! Again…super easy!
You need a box of brownie mix (or make from scratch if you have the time and patience)
Bake as directed
Use a white frosting pen & draw "LACES OUT DAN" on the brownie hehe, just draw a diagonal line down the brownie like the picture and throw some laces on it. Boom.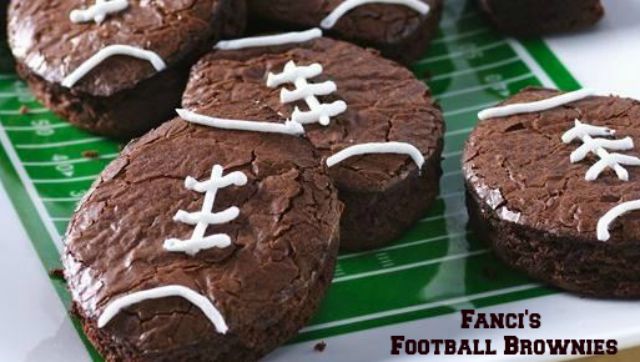 TSB: I absolutely love your new blog, The Dahl House! You cover everything from fashion to food to love. You even open up about your own relationship (Umm where can we get a guy like him?!) He works in sports right? So what's your key to dating a sports fan? Do you watch games together? Do you root for the same teams?
ND: I am loving writing this blog! I haven't even gotten to the good stuff yet  😉
Yes, I talk about everything from fashion to food and even love, which is actually where the name of the blog came from. When I married my husband Braden, strictly for his last name of course 😉 The "DahliciousDahlhouse" was born. I wanted to incorporate Dahlicious (being the food aspect of the blog and Dahlhouse (everything else from travel, beauty, fashion, organizing tips, home goods, love, pregnancy to party planning) ya know…everything in our Dahl house!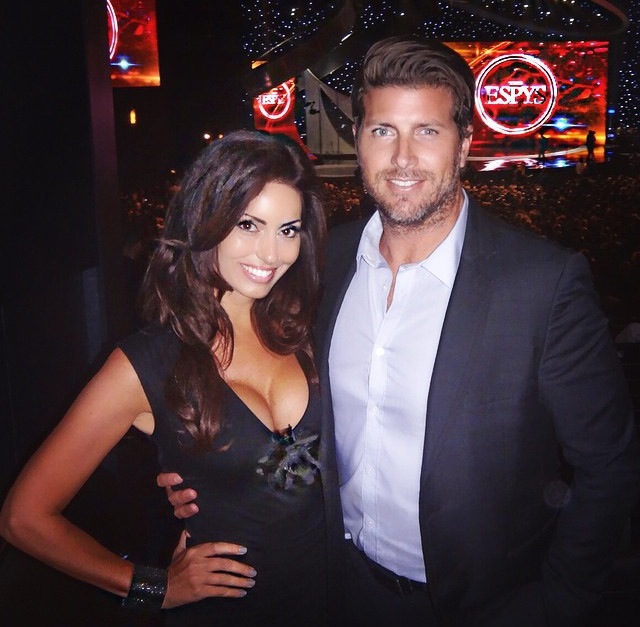 Yes, he works in sports. He's in sports marketing. Haha, how can y'all get one? We met on FarmersOnly.com. Just kiddin' we actually met through mutual friends. My best friend Jessie James was engaged to Braden's athlete at the time, NFL wide receiver Eric Decker. Jessie & Eric are like family to me and Jessie was always trying to set me up. Well she knew what she was doing when she introduced me to my soulmate.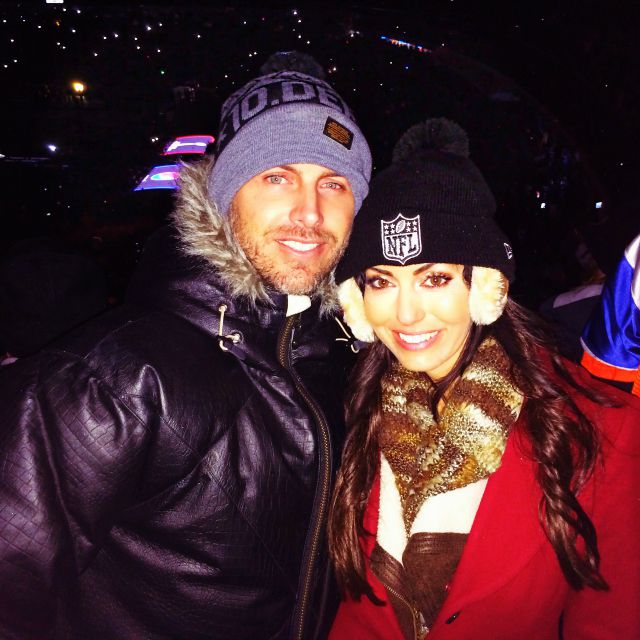 We do watch games together every weekend we aren't working sporting events. And yes, we actually do root for the same teams: he wants my Dolphins to win and I want his Saints to win. But when they play each other, put your pads on, get on your gear because it's a blood bath at the Dahl house hehe!
The key to dating a serious sports fan is to become one too…you cannot beat us…you can only join us. The end.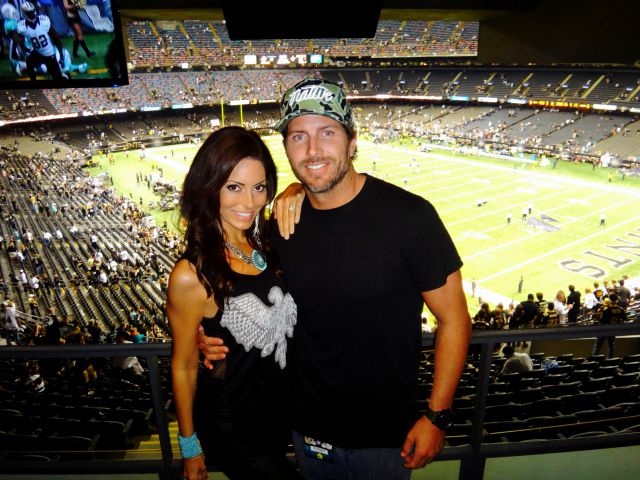 TSB: On your blog you have also proven you're pretty crafty! Any cute ideas for a tablescape or cute desert set up for a tailgate party?
ND: Well I just did a dessert bar for wedding and a few of the desserts would go over very well at a tailgate party. The best chocolate chip cookie recipe ever and my s'mores pops are perfect for football & fall. Pics and recipes up now on the blog at TheDahliciousDahlhouse.com.
I like to set the table with burlap & mason jars. Maybe team flag placemats and mini team helmets with nametags sticking out of them. Football mason jars are a must! Maybe a football field table clothe for outdoor table. Lots of chips, dips and unique homemade recipes that everyone will ask you for.
TSB: If we bumped into you at a game, what would we catch you snacking on?  Drinking?
ND: Well if I wasn't double fisted with foam fingers, face down in French fries 😉 I love an old fashion hot dog or my fav snack ever…popcorn.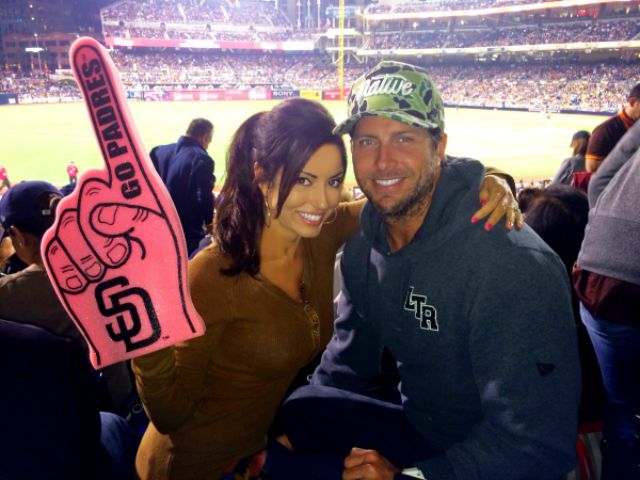 We usually stick to beer & wine, but you may catch me drinking my favorite drink, a "John Daly": sweet tea vodka & lemonade. Yummy!
TSB: And what would you be wearing?
ND: Team shirt & cutoffs. I'm obsessed with the Vacation movies and Chevy Chase wears a Blackhawk's jersey in every movie with his characters name on the back "Griswold" I've always wanted it and the hubs surprised me with one for Christmas. I pull that out for special occasions 😉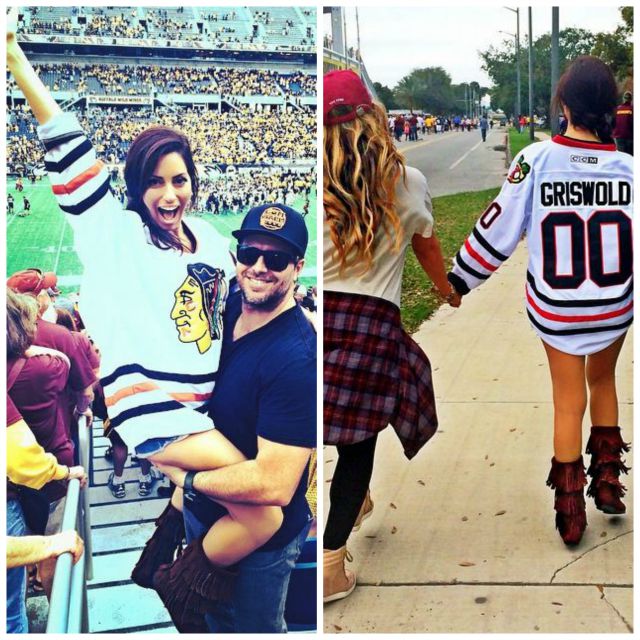 TSB: You always look incredible! What's your secret for staying in shape while being so busy?
ND: Eat little portions throughout the day, snack. I graze like the filthy animal I am when it comes to food. Don't eat too late. Stay away from too much dairy, bread and my biggest downfall…sugar.
I usually only have time to work out at the house so I'll make sure I do squats, lunges, sit ups, weights for arms and "I must, I must, I must increase my bust" chest exercises every day! 😉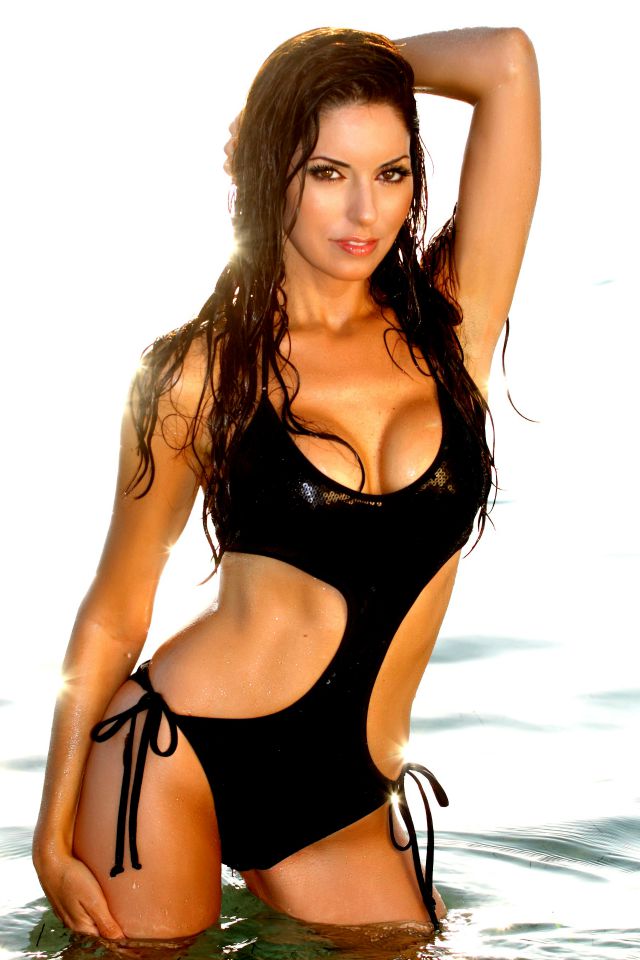 TSB: Last question…what would be your intro song if you were a professional athlete? Silly I know, but I bet you have a fun one!
ND: "You're the Best Around" – Joe Esposito (theme song from the original Karate Kid) haha it's amazing! Or "Eye of the Tiger" of course. Duh.
Thank you so much Nanci! Make sure you all go check out TheDahliciousDahlhouse.com NOW!