It's Wednesday, which means it's time for another #WCW.  This week I got to chat with professional golfer and Amazing Race alum, Maiya Tanaka.  She dishes on reality TV, fashion, oh and of course…GOLF!  Enjoy!!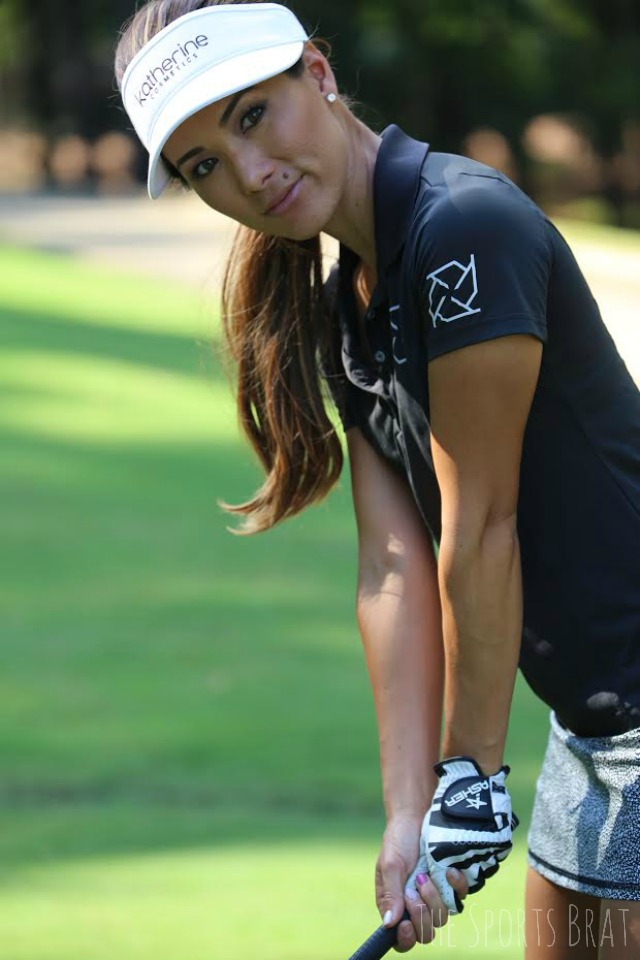 The Sports Brat:  How did you get started in golf?
Maiya Tanaka:  I started golf almost by accident.  I was 11 years old and my dad wanted to get my younger brother into the game, but one day my brother was acting up and I took his place at a junior golf clinic. The instructor told my dad that I had a very natural swing so the next weekend my dad drove my sister, brother, and I to the First Tee of San Diego. We had never actually played golf and we're kind of mad we were at the golf course instead of the beach like he told us, so we stayed in the car. My dad came back saying "you're in luck, there's a tournament today that starts in 15 minutes," we replied "but we don't play golf." As much as we tried to fight it, we ended up on a shotgun start on hole 17. They made me hit first, so no practice swings I stepped onto the tee, threw down my top flight XL200 and holed out! I didn't know what the fuss was about when everyone was cheering because I thought "isn't that what you are supposed to do?!"
TSB:  It can be a really frustrating game to learn, what are your top tips for a new golfer?
MT:  Golf definitely is frustrating! But rule number one is keep it fun! As long as you are enjoying your time out in the sunshine, taking in the scenery, and getting some good exercise out of it you have to look at it as a win!
Make small goals within yourself, you aren't trying to beat anyone necessarily at first, just try to learn what works and what doesn't so knowing its a little bit of a trial and error process can help with the frustration.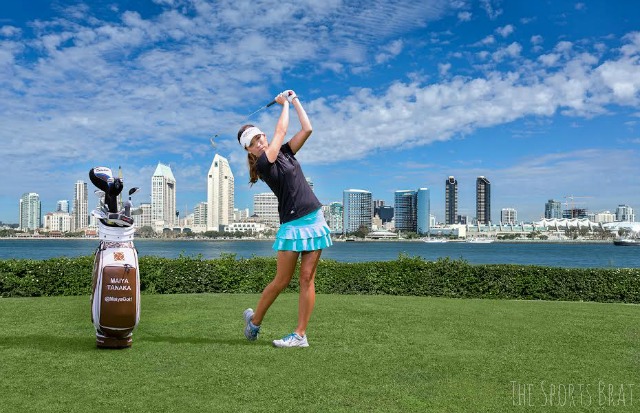 TSB:  What's your favorite course to play?
MT:  I'll always have a soft spot for Torrey Pines. I'm a beach girl and I think it's one of the most scenic public courses I've played. I used to play it almost everyday after school. In high school I played on the boys team my freshman year and would play Torrey Pines south from the blues. I won a lot of candy bars off the boys in those days!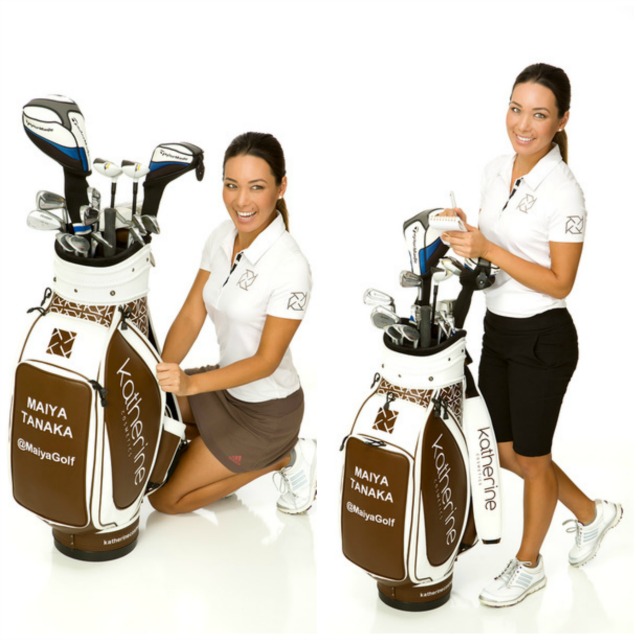 TSB:  What's your go-to style for the golf course? Any labels you love?
MT:  My go-to style would probably be a wide brimmed visor, a lululemon skirt with a long sleeve collared top to keep out of the sun and I always have my Oakleys on. I like the Lija line and I like ruffles, patterns and fun accents on my golf get ups. I love Gfore colored gloves and I just got their new shoes…they have such a classic, classy style!!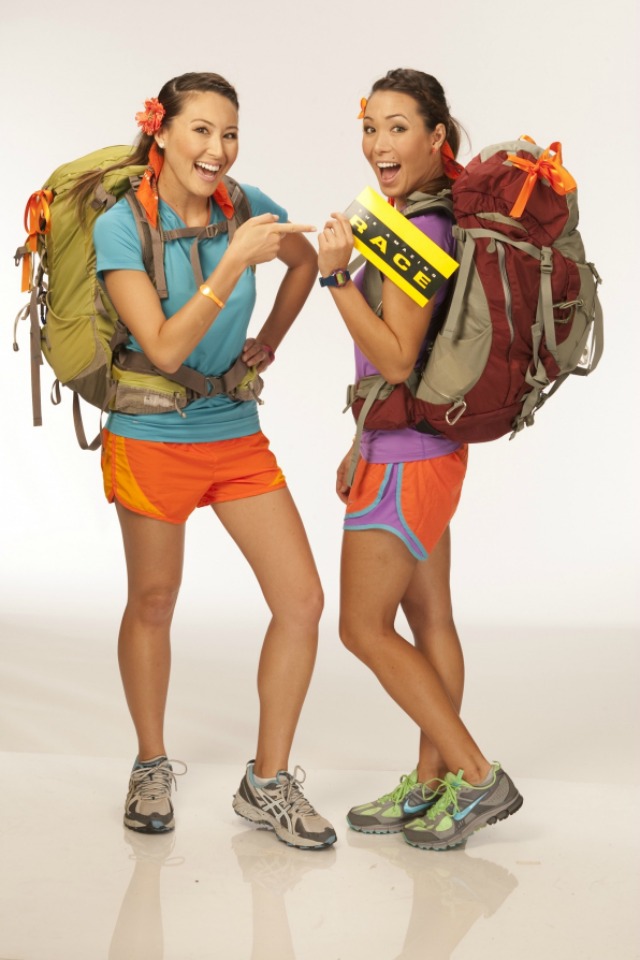 TSB:  You also did the Amazing Race.  What was that experience like?
MT:  Amazing Race was an interesting experience…my sister and I were on season 20 and we had no idea what to expect. We went into it thinking it would be an easy million dollar win, but quickly realized we underestimated how hard it is to travel the world competing against other teams. Even once we were eliminated we were in sequester together with the other eliminated teams, and we were kept from our phones for a month! I would say that was the hardest part! But the actual experience also showed me some amazing strengths I never knew I had. It was eye opening to see different cultures and to learn about my sister as well as myself. It definitely brought our relationship closer and I got a best friend in my sister out of it, and that is worth more than the million! (Almost)
Thank you so much Maiya!