Last week, I had the privilege of sitting down and chatting with Jayne Appel, Center for the San Antonio Stars of the WNBA and her adorable French, Luna.  This week, she's my #WCW for about a million different reasons.  Aside from feeling like I was chatting with an old friend, Jayne had me laughing and got me really thinking as she talked hoops, mental illness and a lot more! Enjoy!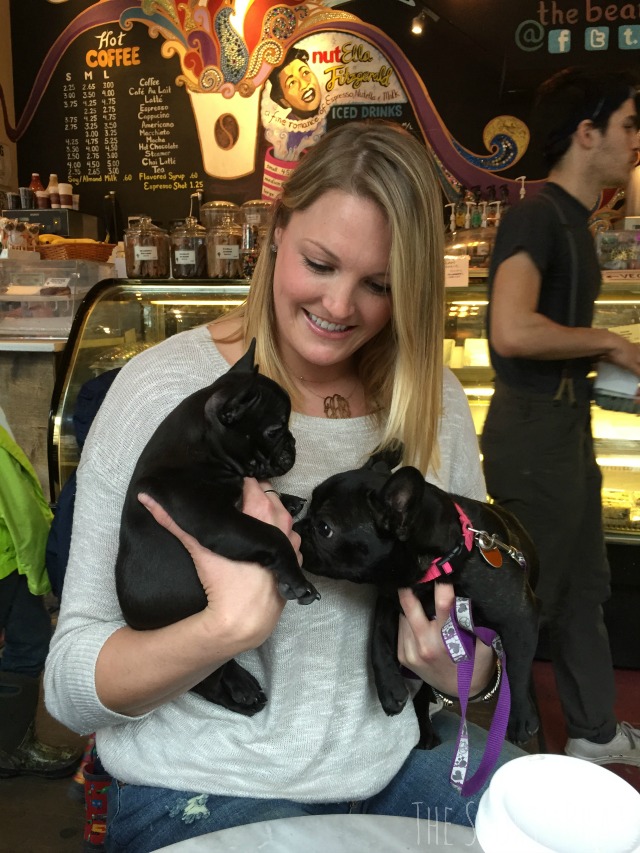 Jayne with her frenchie, Luna and mine, Stan.
The Sports Brat: First things first, Stanford's men's team took home the NIT trophy just last week at MSG in OT over Miami. Did you go to the game to support your alma mater?
Jayne Appel: Yes! We were outnumbered, there were a ton of Miami fans but there was a good amount of Stanford fans. It was a great game, they played a lot better. I think they got the jitters out and were able to play really well. I wish the NIT champs got a chance to play in the tourney. That would be something to see.
TSB: My family is pretty tied to Stanford athletics (I even named my Frenchie Stan after the school), was Stanford always at the top of your list?
JA: No, I started with 8 schools, and it came down between UCONN and Stanford. My dad wanted me to go to Stanford but I was torn.  So we went on an unofficial visit in the middle of winter to UCONN and did an east coast swing.  My dad and I were walking to watch Tennessee play at UCONN and it was frozen everywhere on the way to shoot around.  As we were walking, my dad slipped on the ice, fractured and dislocated his ankle, and at that point I was like "Ok, I'm staying in CA."   I really like Coach Auriemma, I think he's a great coach, but I didn't love the weather and there's more than just basketball when you're picking a college.  I sent questions to all of the schools I was considering about academics, housing, curriculum, etc…stuff that wasn't basketball to help me really make an educated decision.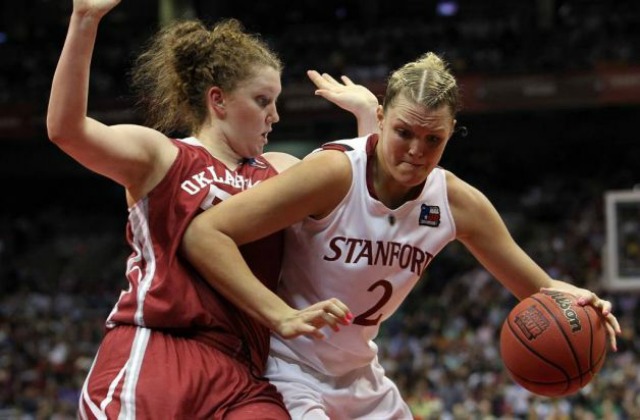 TSB: You went to 3 consecutive Final Fours while at Stanford.  What happened that first year you were at Stanford?
JA: Yes, we went my sophomore, junior and senior years.  My freshman year we lost 2nd round at home. We were soft, it actually turned the program around. It totally changed the culture, things got a lot more serious, but a lot more fun. We learned to put in hard work and really got to enjoy the rewards of that hard work.
TSB: How did you do in your bracket?
JA:  I needed Kentucky to win…
TSB: Aside from Stanford, who do you root for? What are your favorite sports to watch?
JA: Used to play water polo so I love when the Olympics are on so I can watch water polo.  Those underwater cameras are awesome.  I really like everything to be honest though.  I watch the NBA and I'm torn between rooting for San Antonio and  the Warriors. I'm also a Loyal A's and Raiders fan.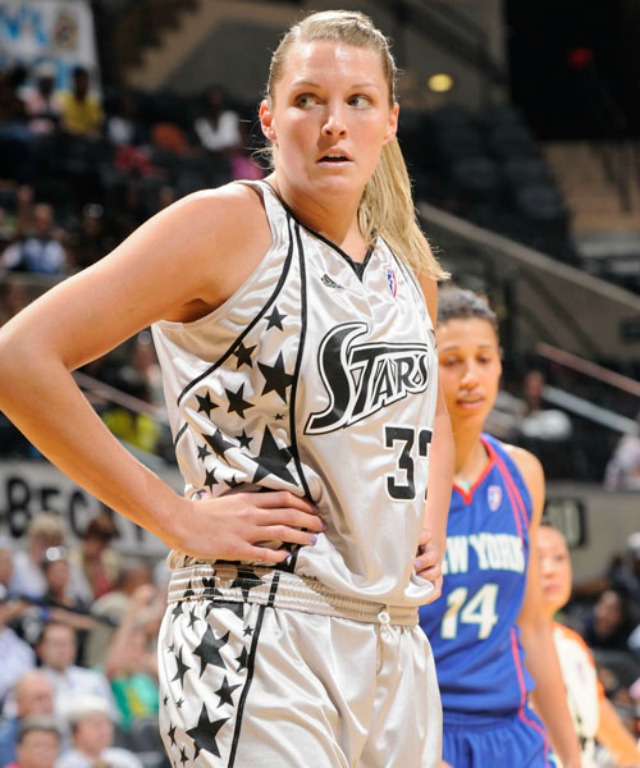 TSB: Let's talk fashion…what's your go to style for off days…when you're not in workout gear?
JA: Jeans, sneakers and a sweater. Or yoga pants. On an off day in San Antonio I'm in a suit by the pool. Being my size, there are certain places you can order from…once you have your spots you're good, but growing up it was super hard. It's part of it.
TSB: You've played abroad and travel a lot, do you have a favorite travel spot?
JA: Italy! I'm a history nerd so I loved Rome.  We also went to Lake Como and it was beautiful.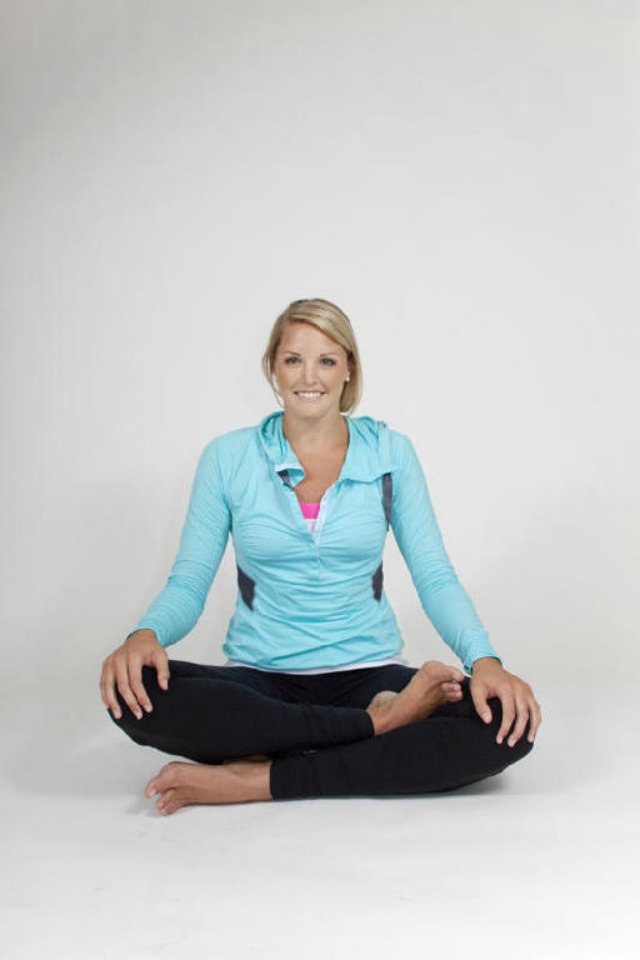 TSB: You're a huge advocate for mental illness, can you tell us about that?
JA: Yes, I really believe that athletes should use their platform to help, especially when people cannot speak for themselves.  I work with Clarity Child Guidance Center on it's annual event in San Antonio. I bring teammates along and we focus on team building and learning how to socialize and deal with their illness.   It's super important that people recognize how  these people are affected and how we can help. If your family can't afford the treatment, these individuals cannot get the help that they need.  They could end up homeless or in jail.  The biggest mental hospital in California is LA County Jail.
I designed a pair of basketball shoes and donated proceeds to NAMI, Glenn Close's foundation.  It's important to break the stigma, we treat people with cancer with compassion but we fear people with mental illness.  Her ad is really awesome to help break that.
TSB: Lastly, I'm trying to bring back my "10 Questions With" rapid fire…you game?
JA: Yes!
What do you do if you can't sleep at night?

I try to sleep 10 hours, so if I can't, I read the news. Why not get educated if I can't sleep?

One food you can't live without?

Mexican.

What is one guilty pleasure you enjoy too much to give up?

Peanut Butter M&Ms

What do you think about more than anything else?

My next move…I'm a big planner so I want to know where I'm going to be next.

What's something that amazes you?

People…seeing how different everyone is, especially in this NYC.

What position do you sleep in?

 Side, either one.

If you had to change your first name, what would you change it to?

 That's tough, I always liked my cousin's name, Annie.

What was the best news you ever received?

My dad had heart surgery so hearing he was 100% healthy when he came out was the best!

What can always cheer you up?

Luna, my french bulldog.

What's one thing you can't leave home without?

 Chapstick!
Thank you so much Jayne! Good luck this season!!