I talk a lot about sports on here but I will confess, I love Bravo.  I watch Bravo and I'm proud.  So when I reached out to Bravo's newest darling, Charlotte Fenton, from Apres Ski, I was PUMPED she agreed to chat with me.  I put a little sports spin on my chat with Char, enjoy!
SPOILER ALERT: I seriously want her to decorate my "man cave" along with the rest of my house!!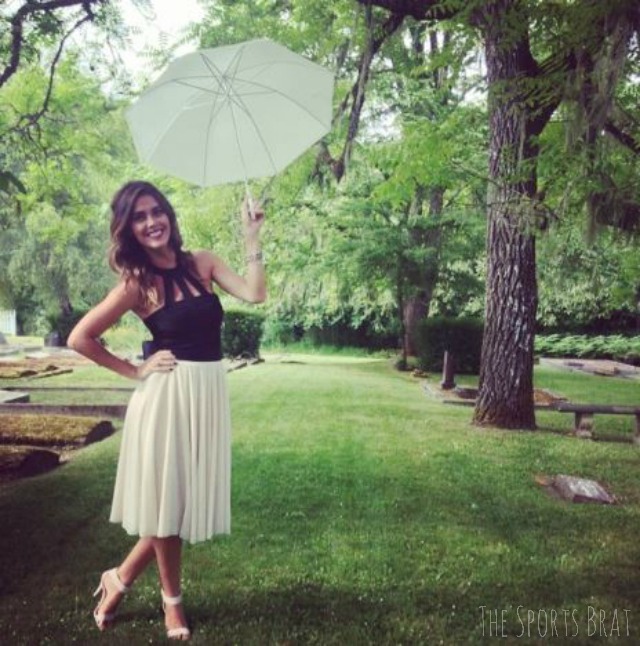 The Sports Brat: We all fell in love with you on Bravo's new hit "Après Ski" but some may not know you were an interior designer. I have to ask, how would you set up a "man cave" so that it had that sports vibe but wasn't too over-the-top?
Charlotte Fenton: I would choose a warm colour palette filled with rich browns, beiges, and gold and then play off of each of those tones using different textures. Comfort would be #1 a giant leather sectional sofa to accommodate all of the boys coming over to watch the game is a must! Side tables are so important for resting those beers and snacks so I would place several throughout the room – I love the look of exposed wood timber blocks that can double up as extra stools for seating if you are catering to a big crowd. To make the space feel really welcoming, cozy, and laid back I would layer a cowhide rug in a dark chocolate-brown for a masculine touch and paint the walls a rich cream. Dim lighting so that the focus is on the wall mounted giant TV!
TSB: In addition to your interior design talent, you're also incredibly fashionable. What would your typical outfit be for a hockey game?
CF: My typical hockey game outfit would be something casual but could easily carry over to post game drinks at a cocktail bar. Jeans, ankle boots, leather jacket, and a stylish t-shirt.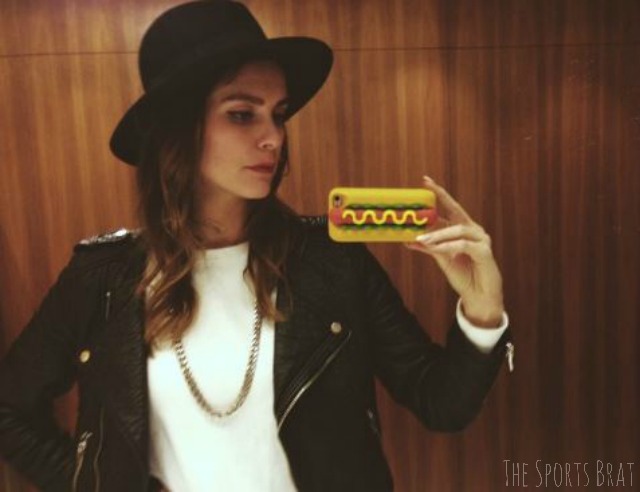 TSB: Speaking of hockey, you're Canadian, so is it safe to assume you watch hockey? If so what team do you root for?
CF: Vancouver is a CRAZY hockey city and I was born and raised here! So 100% I'm rooting for the Canucks.
TSB: Do you watch or like any other sports?
CF: My boyfriend is super into Hockey and Football so I am definitely around it a lot. I would consider myself more of a 'social fan' – don't hate me! I love getting together with friends or at bars to watch big games buts I'm cheering as much as I'm laughing about unrelated stuff… if that makes sense?
TSB: I hear you're also into cooking. What is your go-to treat for a tailgate or a viewing party?
CF: Ooo… I'll be the first to admit that you'll find me at a viewing party for mostly the party portion… I may not know the score but I would definitely be able to tell you what the best dish is… Im obsessed with dips. Anything cheesy, warm, and gooey. Jalapeno cheep dip, 7 layer dip, corn dip, artichoke dip, beet dip etc etc etc… Dips are great too because you can mix up what you are dipping with from veggies to different chips or breads!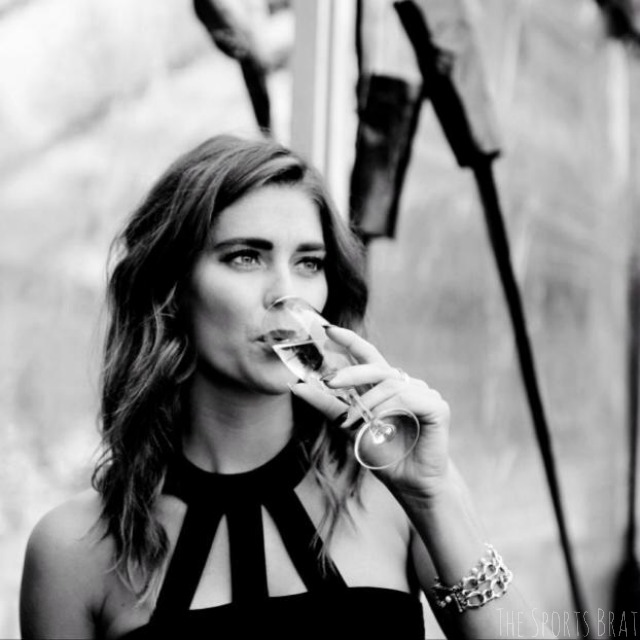 TSB: And we all saw that shot-ski (I need one ASAP) on the show, what's your go-to drink for a sporting event?
CF: Definitely beer, it's too easy! I typically go for a lager. I think sporting events and beers just go hand in hand? It's logistically hard to casually mix up a vodka soda with lime you know? Too much.
TSB: We didn't get to see much of you skiing on the show but I saw you on the snowboard in the final episode, what's your go-to. Skiing or snowboarding?
CF: I grew up skiing but switched over to snowboarding when I was 13.   I absolutely loved snowboarding but decided this past winter to get back on the sticks! At first it was awkward but I honestly ended up enjoying it SO much and see myself sticking to skiing from here on in!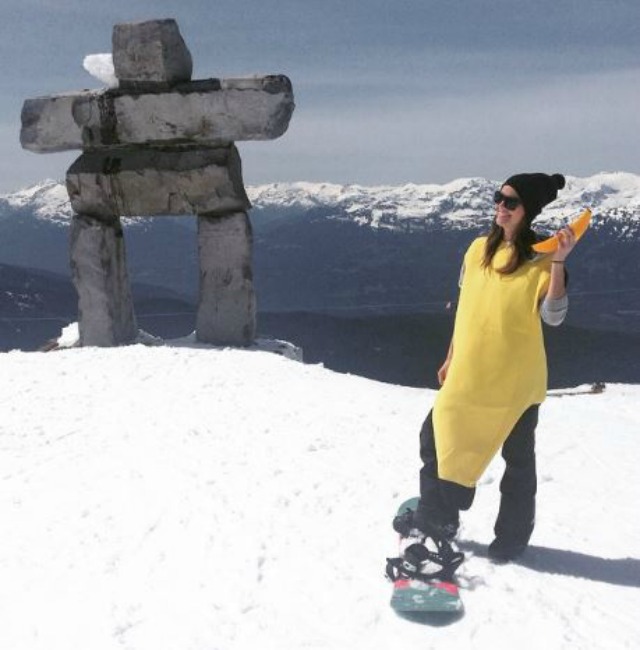 TSB: OK let's talk music…what's your theme song or pump up song?
CF: Music / Music Festivals / Dance parties absolutely get me going! I listen to such a variety of music and mix it up frequently. So hard to narrow it down! Right now I would have to say that my go to pump songs would be…
Dangerous by Big Data (Oliver Remix)
Show Me Love by Sam Feldt (EDX's Indian Summer Remix)
TSB: You have the best brows ever in reality TV, so can you share the secret to those perfect brows? And if you say genetics, then what's your top beauty secret?
CF: Wow thank you but I promise you they are far from perfect! I naturally have quite big and dark eyebrows and they are 200% grown out. In fact, I don't even pluck them (I probably should…) but I fill them in and define their shape with an eyebrow brush and pencil. Every. Single. Day.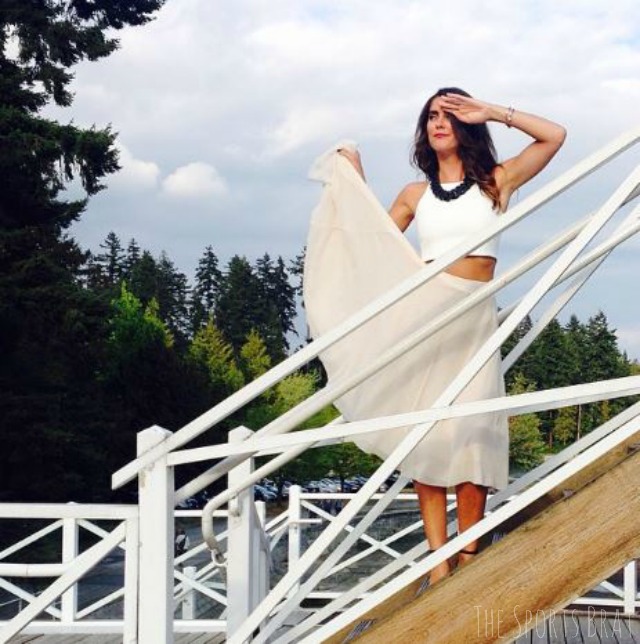 TSB: For those of us down here, what's the top thing we must do if we visit Whistler? Or Canada in general?
CF: Apres Ski highlighted winter activities in Whistler but what might come as a surprise is that Whistler is equally if not more legit in the summer time! All of the ski runs turn into awesome mountain bike trails and there are beautiful lakes to swim in and areas to hike.   I am biased of course but if you come to Whistler you must also spend some time on the West coast! It is so beautiful and the only place that you can swim in the ocean, play a round of golf, and ski in the same weekend!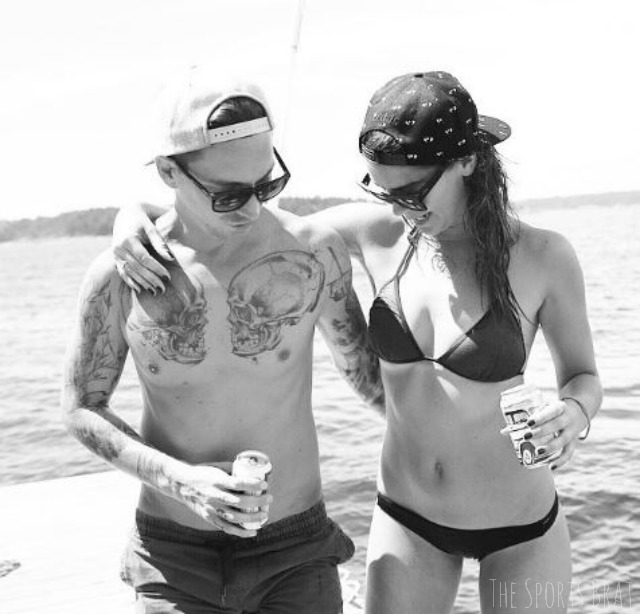 TSB: Last question, how was it sharing a bed with Bobby all season? That's the true definition of friendship!
CF: Haha dreamy! (literally) No it was honestly so nice snoozing next to my bestie. Filming was super intense and it was so great to just lie in bed and download about everything each night. We laugh so much together so no matter how stressed or tired we were it was so great to either go to bed or wake up laughing regardless.
Thank you so much Charlotte, can't wait to see what's next for you (hopefully more Apres Ski!).  Cheers!