Smart, funny and entrepreneurs…yep Danielle Weisberg and Carly Zakin are easily my #WCW this week.  If you don't subscribe to theSkimm, then you're really missing out.  Danielle and Carly created a one-stop for the need-to-knows (and how to understand them) in news.  By reading theSkimm each morning, I don't feel like I've missed anything while I've been living in my own little sports world.  So I'm super excited to share my Q&A with Danielle and Carly, from theSkimm.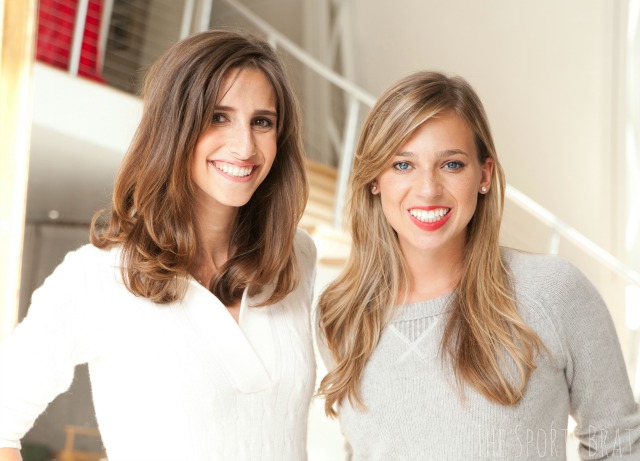 The Sports Brat:  I love theSkimm!  What prompted you to start?
theSkimm:  We were news geeks growing up and became producers for NBC News in our full time careers. We loved what we were doing but saw a void in the marketplace for news geared towards our friends, who are emblematic of the female millennial. This audience influences billions of dollars in spending each year and there wasn't a news source geared towards their habits. That didn't make sense to us.
So theSkimm was really inspired by our friends — smart, busy professionals who know everything about their own industries but had basic questions about what was going on in the world. We wanted to create a news source that they would enjoy and keep coming back to.
TSB: I saw your post recently about what to say when someone asks you, 'were you watching the College Football Championship tonight'?  You perfectly cover what you need to know in just one paragraph, what's your secret to being concise?
TS: The idea behind theSkimm is that it should get you prepared for your day no matter who you may come across, including your football obsessed co-workers. The voice of theSkimm is meant to sound like people actually talk. We get to the point.
TSB:  You have tons of readers and followers…what topics do you think they most like to read about?
TS:  We get so much feedback that it's clear when our Skimm'rs really feel passionate about something. But we don't tailor our story selection to what they like to read about. There are so many sites that personalize news. theSkimm focuses on making our readers well rounded in all types of conversation.
TSB:  Are you ladies sports fans?  What teams to do you root for?
Danielle: I'm from Chicago so I always root for the Cubs (maybe this year's the year?) and the Bulls!
Carly:  I was born and raised on the New York Giants and the Yankees!
TSB:  What are your must-haves for game day? (Eats, drinks, fashion?)
Danielle:  I don't really drink beer but I will on game day. Chicago hot dogs at Wrigley are hard to beat — and the curly fries. And I usually pull out my Cubs baseball hat.
Carly:  Love my Yankees hat! And the steak sandwich at the stadium is the best.
Thank you Danielle and Carly! And if you haven't subscribed yet, go do it! You will not be disappointed!