I spent Sunday with my new girl crush, Jessica Scantlin. And I can confirm that in addition to being even more stunning in person (how is this possible?!), she's even more fun and had me wishing she was my bestie after just a couple of minutes. We sat down and chatted about extreme sports, glamour tips and of course, boys at Blushington in West Hollywood.
They have two additional locations (Newport Beach, CA and Dallas, TX). For services and more info click here.  I highly recommend you stop in or book an appointment if you're near one of their locations!!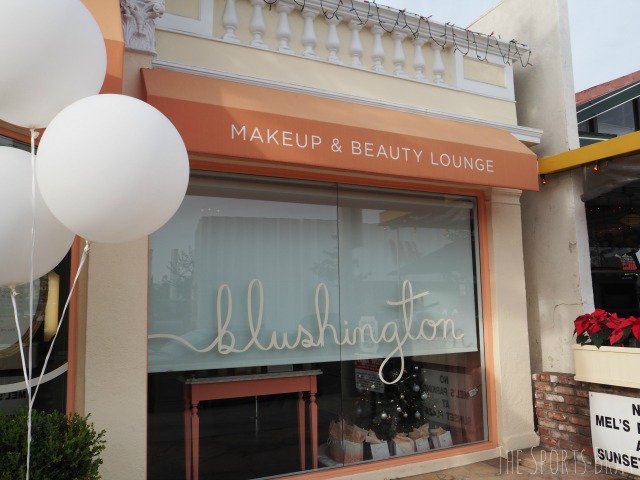 Ok now here's my Q&A with Jessica, including some of her key tips on how you can glam up your game day make up. Enjoy!
The Sports Brat: What's your favorite sport?
Jessica Scantlin: I love hockey! I like going to hockey games, they're entertaining and while I don't like to fight, who doesn't enjoy a good hockey fight?! But I also love BMX. I think it's the most underrated sport. I never, ever miss an X Games. I actually ride motocross and BMX so I think that's why I'm more into that.  And don't get me wrong, I love football too, but I'm just such a fan of BMX.
TSB: What's your go-to look for game day?
JS: It depends on the sport for me. I will say that with hockey, I do tend to wear shorts, thigh high boots and a sweater because with hockey you can get away with a more sexy look. For BMX, I wear skinnies and motor cycle boots and a vintage Harley t shirt. Motorcycle boots are a must for any extreme sporting event because you can't be walking around in heels. Football is more casual, leggings and I will wear a tee for what ever team I'm rooting for that day and tie it up on the side so it's still sexy and fun but more casual.
TSB: You always have impeccable make up, what's your top tip for adding a little glam to your game day look?
JS: I think the best thing you can do is have great skin. If you can get your skin to look glowing, then you really can't go wrong. I recommend finding a great highlighter and using that as your base, that's what creates glowing skin. I like Becca Shimmer Skin Perfector in Pressed Moonstone.  If you want to take it a step further, you can always put on a nice lip stain, anytime you add a lip color you automatically dress yourself up a little. Also, stain will last, so you don't have to worry about rooting for the team with lipstick all over your face.   I recommend Make UP forever and Stilla. They stay. You can totally enjoy a hotdog and not have to reapply or worry about smearing your lipstick.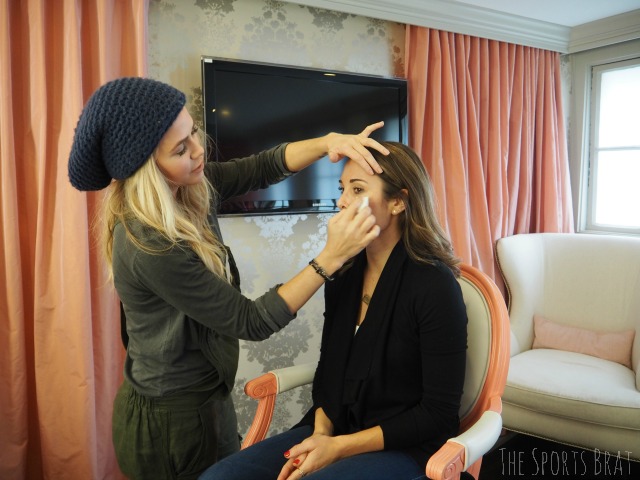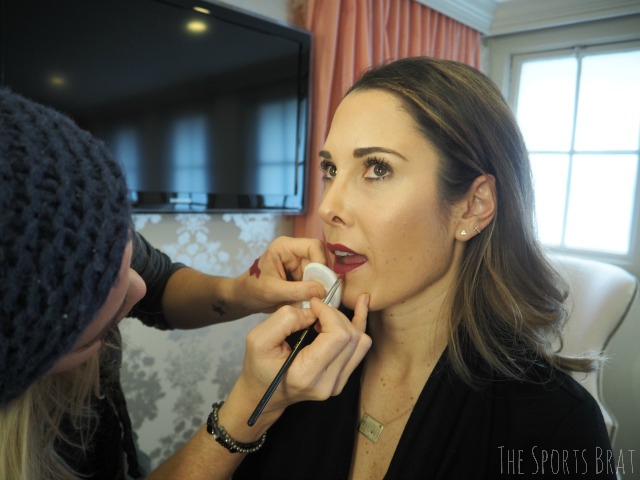 Jessica used Stilla Stay All Day Liquid Lipstick in Amore on me.
TSB: Any tips on a great hairstyle for game day? Something low maintenance?
JS: My dad was a hairstylist, so he used to cut my hair too short so I have always been scared to cut it. BUT getting proper haircuts every 3 months is key. It really does make your hair appear thicker because your hair doesn't break as much. I also use a lot of volumizing spray. On my wet hair I will use Oribe Grand Supreme Moose, Maximista and Unite root booster. Then I will let it air dry. I may even put it in a loose bun on top of my head and sleep on it. Then in the morning I will blowdry and add curls. Heating plumbs the strand for volume and I flip my head upside down while I dry for even more volume. I always alternate directions of curling with each strand and I leave about an inch out at the bottom. I will tease at the crown with a teasing comb and finish with Fave4 textrued spray. I will leave it like this and not brush my hair or wash it for 3 days.
TSB: What's your key food item for a tailgate?
JS: Oh, a hot dog and a pretzel and cheese all the way. If you go to any sporting event you have to have a hot dog. Oh and I will not go to a baseball game without a pickle.
TSB: What would be on your pre-game playlist?
JS: Rage against the machine or thunder kiss 1965 rob zombie, hands down. I love rock so much!! The harder the rock, the better. I can hit every note on guitar hero expert level on thunder kiss.
TSB: Last question…do you have a favorite athlete to root for?
JS: This is so nerdy, but I love Jeremy "Twich" Stenberg. He's such a badass. I love BMX so that's who I root for.  But when it comes to football, I have to say I've always rooted for Peyton Manning.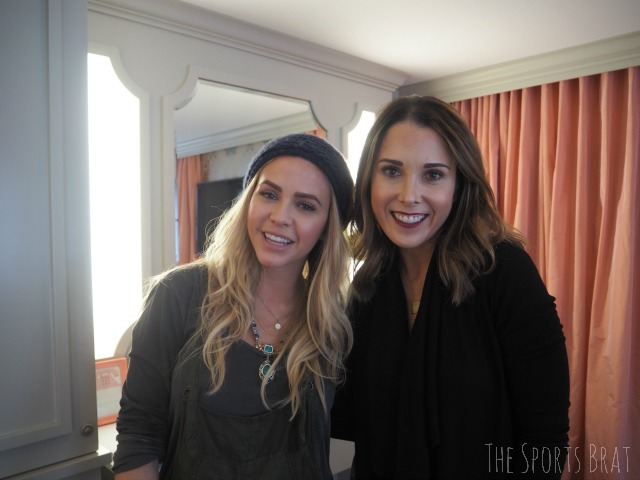 Thank you Jessica!