Student Ambassador, Leslie Dill, sat down with Creighton cheerleader, Kelsey Saddoris.  I don't want to give too much away, but Saddoris recently appeared on the cover of Sports Illustrated, she's pre-med, oh and she kicked cancer's butt.  Let's just say she's also kicking that "dumb cheerleader" stereotype to the curb.  Check out Leslie's full Q&A below.
Women in sports have always been underestimated whether they're on the field or in the field. We are constantly fighting the "ditz" stereotype, and some are even fighting the "dumb cheerleader" persona. The label "Harvard cheerleader" has become one of the biggest contradictions there is in the realm of collegiate athletes.  Kelsey Saddoris, co-captain of the Creighton University Jays Dancers is a senior pre-med student, recruitment chair of her sorority, teaching assistant, dance teacher for the Boys and Girls Club and the Girl Scouts in addition to numerous other positions and still has time to be on the cover of Sports Illustrated alongside the newest Chicago Bulls forward, Doug McDermott. Somehow, Kelsey found time to answer a few questions I had for the most involved dancer anyone has possibly ever seen.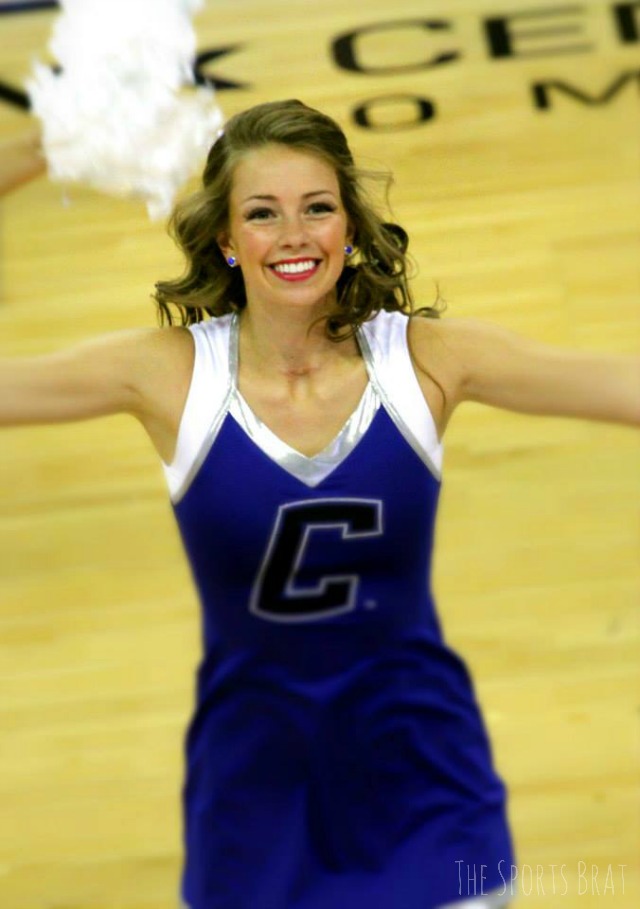 Leslie Dill, Student Ambassador:  What is your major/what are you involved in outside of class?
Kelsey Saddoris:  I'm a biology major with a Spanish minor on the pre-medicine track, and I'm one of the dance team's captains this year, so most of my time not spent in class is spent with the team – planning with our other captain (Jill), practicing, or performing at athletic events. Outside of class and dance, I attend our weekly game atmosphere meetings, am involved in Phi Sigma (the Biology honor society), I'm a teaching assistant for animal physiology, the recruitment chair for my sorority (Pi Beta Phi), the president of the Order of Omega (Greek leadership honor society), I'm teaching dance classes for the Girl Scouts and the Boys and Girls Club right now, and as a cancer survivor, I love getting involved with relay for life every year. I'm a huge science nerd and my life is a little crazy, but I love it and I wouldn't have it any other way!
LD:  What's your practice schedule like for the Jays dancers?
KS:  The team practices Monday, Wednesday, and Friday from 6AM until 8AM, and team members are expected to train on their own outside of scheduled practices. Our practices are unique in comparison to other athletic teams, in that our practices are entirely student-run. We have an extremely talented group of dancers, so all our dances are choreographed, taught, and perfected by girls on the team because (although we have an amazing moderator) we do not have a coach to run our practices. Outside of practices, the team performs at athletic fundraisers and promotions as well as volleyball, men's and women's basketball, baseball, and one soccer game every year. So for example, next week (Nov 16 – 23), we have five performances (3 men's games, a women's game, and a volleyball game) within the course of the week!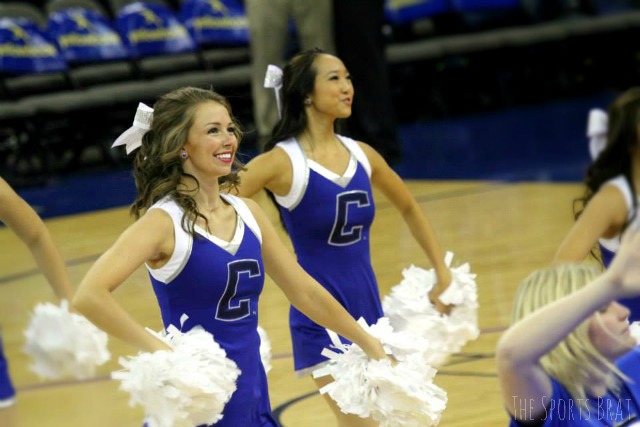 LD:  What's your travel schedule like in terms of how often you travel and how does that impact your studying and other responsibilities?
KS:  Because we perform for so many different sports, during regular season play, we only perform at home games. However, we are fortunate enough to have opportunity to travel with the teams to their Big East and NCAA tournaments (knock on wood). We usually only send about six girls to each of these events, and while traveling, we are expected to maintain our responsibilities as students before athletes. Our moderator acts as a proctor for exams or quizzes, so we've had girls take quizzes/tests while traveling on the bus/plane or in our hotel between games. Because we don't travel too frequently, outside of the classroom, most of our other responsibilities are not significantly affected, and when conflicts do arise, people are generally fairly understanding and willing to work with us to accommodate our crazy schedules.
LD:  Are people more surprised when they hear that you're pre-med who is a Jays dancer, or a Jays dancer who happens to be pre-med?
KS:  That's a tough one, but I think people who know me from class/biology/pre-med are generally more surprised to find out that I'm a dancer than the other way around. Most of my dance friends know what a huge science nerd I am, because they've heard me talk about programming for bioinformatics or the cool bacteria I got to grow in lab that week, but I think people who know me from class or lab are surprised that I have the ability to go two minutes without tripping over myself, let alone dance an entire game in front of 19,000 people. I am a very clumsy person by nature – if there is a puddle or ice patch or fold in the carpet anywhere near me, I seem to always have the ability to find it and end up on my face casually trying to play it off. Beyond that, public speaking really freaks me out, but for whatever reason, dancing in the Century Link Center surrounded by 19,000 people doesn't even phase me anymore – I just get pumped. What's more, most pre-med students are overwhelmingly busy as it is, when people find out I'm on the dance team on top of all that, they are usually like, "how do you even live?" or "how do you even have time for that?" but it's like everything else in life – you find time for the things you're passionate about.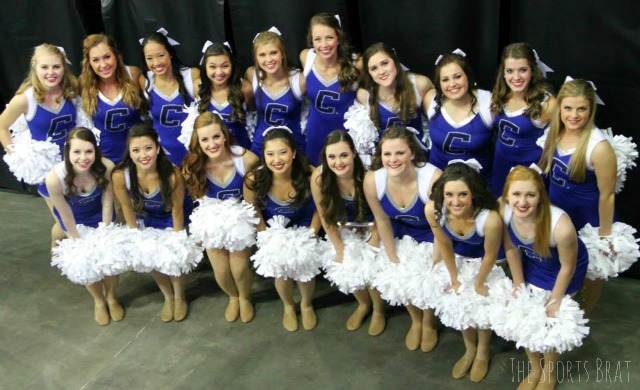 LD:  Have you ever felt people might judge you unfairly because you're a Jays dancer?
KS:  I don't think I've ever felt that way at Creighton, because it is a fairly small school, so most people know me outside of just dance team, so they know the kind of person I am. However, outside of the "Creighton Bubble", I absolutely feel that way. It is especially noticeable when it comes to interviews – I've definitely gotten the disapproving "Ooh…" from an interviewer more than once when I first mention that I am involved with a dance/cheer team. I feel that generally people have this image in their heads of dancers and cheerleaders as these superficial and self-centered women who lack character and intelligence entirely, but that couldn't be farther from the truth for our team. Creighton is a challenging university that really places an emphasis on personal and moral development, and our dancers are all Creighton students first. The girls on the team are not only extremely talented, but extremely driven (they have to be to make our crazy schedule work out with Creighton academics) about 2/3 of our team is pre-health sciences (pre-med, pre-dent, pre-OT/PT, pre-pharm) and most plan on continuing their education after graduating.
Contributed by Student Ambassador, Leslie Dill.