Well I am thrilled to share that my dear friends over at Pledger are officially up and running with their first NFL campaign. If you haven't heard of Pledger, listen up! Oh and if you're a #SEAHAWKS fan this is especially for you.
Pledger is the first and only real-time crowdfunding platform for live sporting events with a charitable mission. Players and teams can now engage with fans to make a difference when it matters most, and utilize athletic talents to achieve philanthropic missions based on live stats.
Still don't get it? You can essentially bet on your favorite athletes to perform and instead of traditional gambling, your wagers (or pledges) are donated to that athlete's chosen charity. So yes you can now give back in a totally fun and meaningful way.
Pledger teamed up with Hall of Fame Quarterback Warren Moon and the Seattle Seahawks for its inaugural campaign with proceeds funding a scholarship for a child in need through Moon's Crescent Moon Foundation.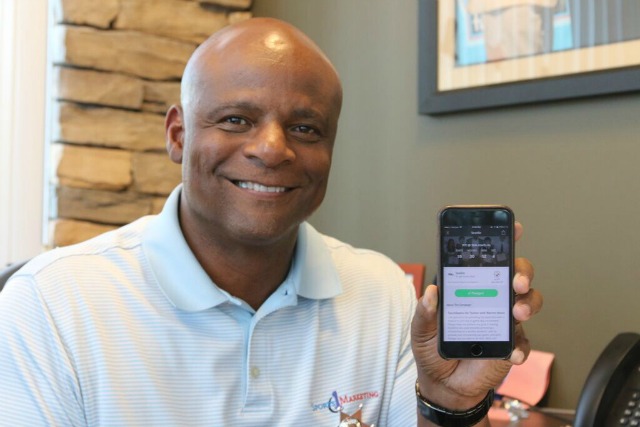 So this Sunday, as the Pittsburgh Steelers travel to Seattle to take on the Seahawks and the Seahawks stat sheet won't only benefit fantasy owners and impact divisional standings, but each touchdown scored, 20 rush yards gained or Legion of Boom sack will pledge $1 towards the Crescent Moon Foundation.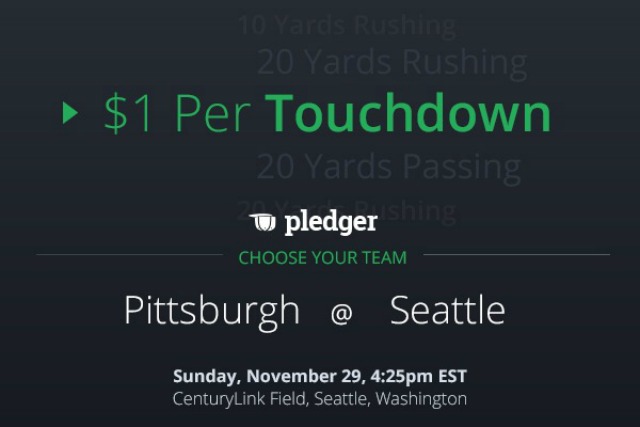 Whether you're a Seahawks fan or not, this is such a fun way to try out the app and give back to a good cause! Stay tuned for other campaigns from Pledger, your team, favorite athlete, or cause near and dear to your heart may be their next partner!
You can download pledger in the app store for android and iPhone!