As most of you know, I ended my East Coast swing with a little trip to Pittsburgh, PA to see the Steelers host the Tampa Bay Buccaneers this past Sunday. I only had 30 hours in Pittsburgh and a lot to see (and eat…hello Primanti Bros). Now, I may be on the road a bunch, but I'm a Southern California-raised gal so surfing, action sports and the best Mexican food are a part of my upbringing. What I learned on this trip back east is that my favorite sports accessory, the GoPro, may be inherently west coast.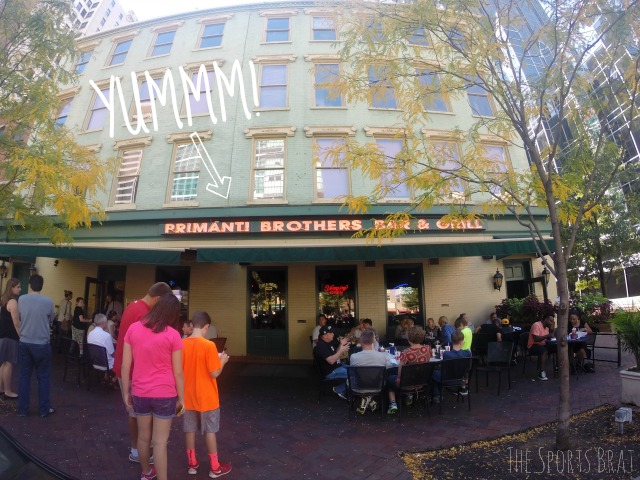 My first stop was at Primanti Brothers for their famous French fry-stuffed sandwich. I knew I would be consumed with the sando once I ordered, so I broke out the GoPro to snap some pics before I lost my attention span to the food. While I should have been more shocked by this culinary masterpiece, I was more surprised by the amount of people stopping to ask about my camera in Market Square.
So, as any good branding expert would do, I stepped into an impromptu role as GoPro ambassador. Basically, I let people toy with my Hero 3+ and gave them the necessary info for purchase. Market Square in Pittsburgh is the equivalent of Times Square in NYC…so its tourist central. Perhaps that's why they didn't know about GoPro?
After some shopping and an early dinner, I turned in to get some sleep before the game the next day.
It was a 1PM EST kick off…so we woke up early and made our way to the tailgate. I'm one for being fashionably late, but apparently we were VERY late when we arrived at 10:30AM. Most of the people began their game day at 8AM….hello dedication!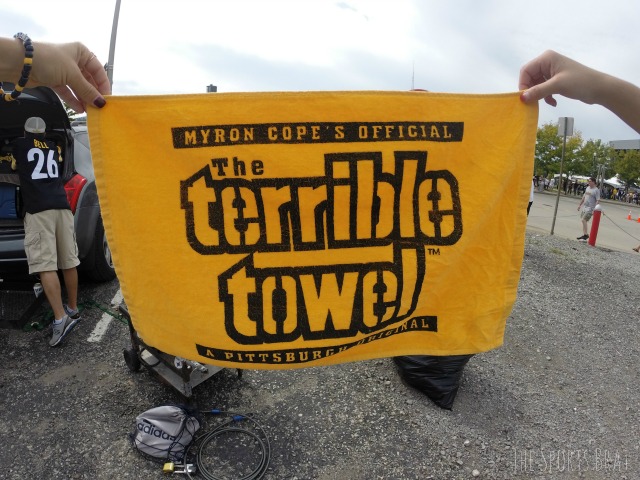 Regardless, I went into photog mode and began snapping pics and taking vids of the tailgate. And to my surprise, the questions came in again. How have so many people not heard of GoPro?! It blew my mind…but not to worry, I gladly shared my Hero 3+ again and kindly directed people to purchase pages on their iPhones. Here are some pics I was able to snap while simultaneously being impromptu GoPro brand ambassador  😉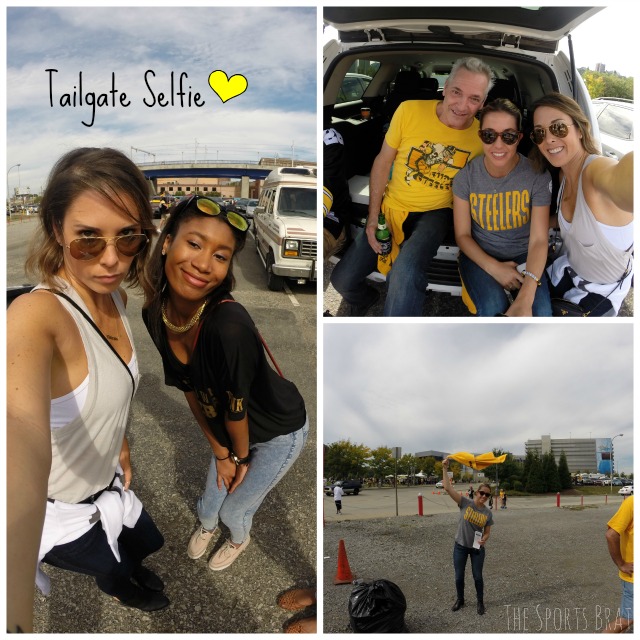 My fave find was this group of oh-so-stylish gals! Loving how they incorporated Steelers apparel into their individual style.  Well done ladies!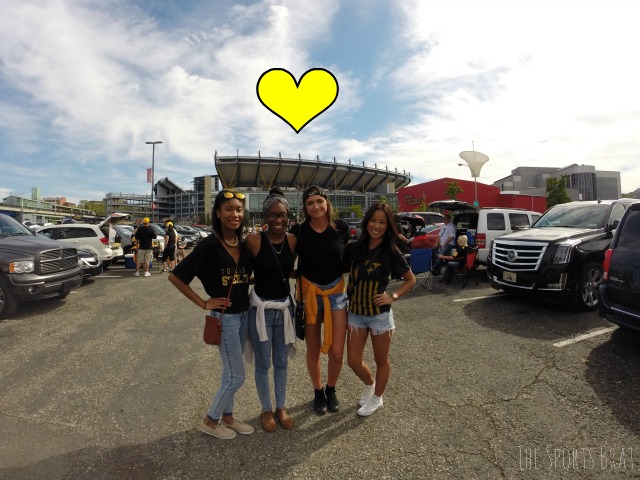 Around 12PM I began to make my way to the suite (yes you read that right, SUITE!!). There was quite the rush at gate C, lots of folks waiting to take the elevators up. We finally made it to the suite in time for the National Anthem and to see kick off at Heinz Field.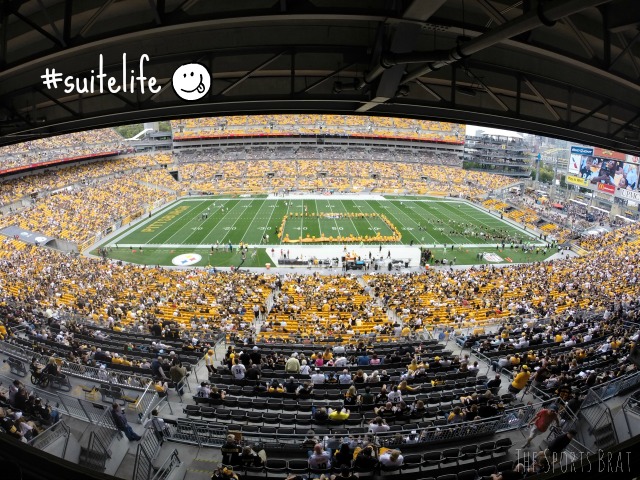 Unfortunately, it wasn't a pretty game and the Steelers couldn't hold on for the win. Tampa Bay QB, Mike Glennon, connected with former SD Charger, Vincent Jackson in the final minutes to seal win for the Bucs.
But more importantly, there were only 13 other people in our suite and I was lucky enough to show them all my GoPro while documenting the experience (AKA taking selfies).  I am so excited for these Steelers fans to begin their GoPro adventure…their selfies will just never be the same, they'll be SO much better (sorry iPhone).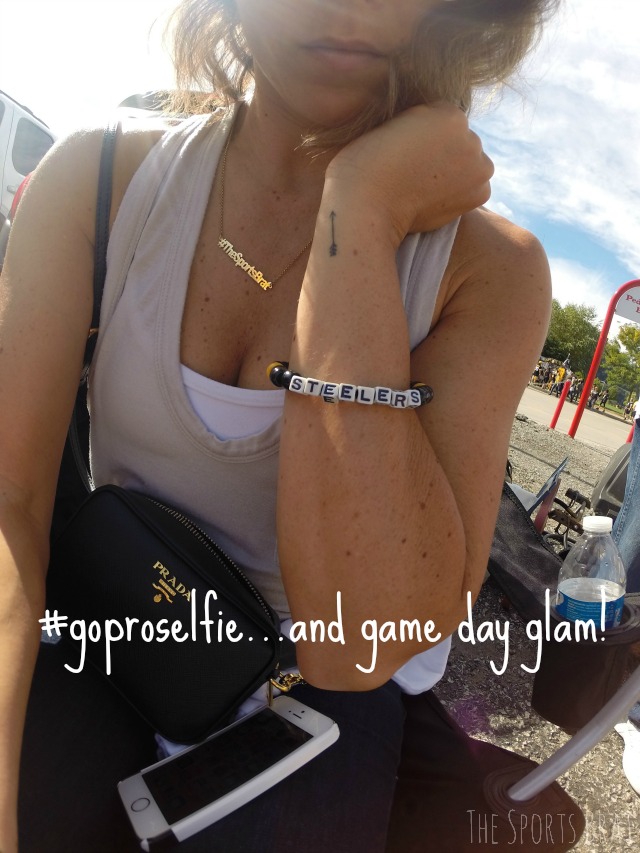 I feel like perhaps the game was so lackluster to give me an opportunity to spread the word of GoPro…LOL K that was a stretch but I'm looking for the positive here. I love my GoPro and I was just excited to be able to share it with newbies!  All in all, Pittsburgh was great, the fans were awesome and it was another joyful game day.