I have a serious sweet tooth so I'm always on the hunt for new sports-themed desserts. I stumbled on Crazy for Crust and found these adorable Mini Football Brownie Pies. They're bite-sized and the perfect way to finish off a tailgate feast.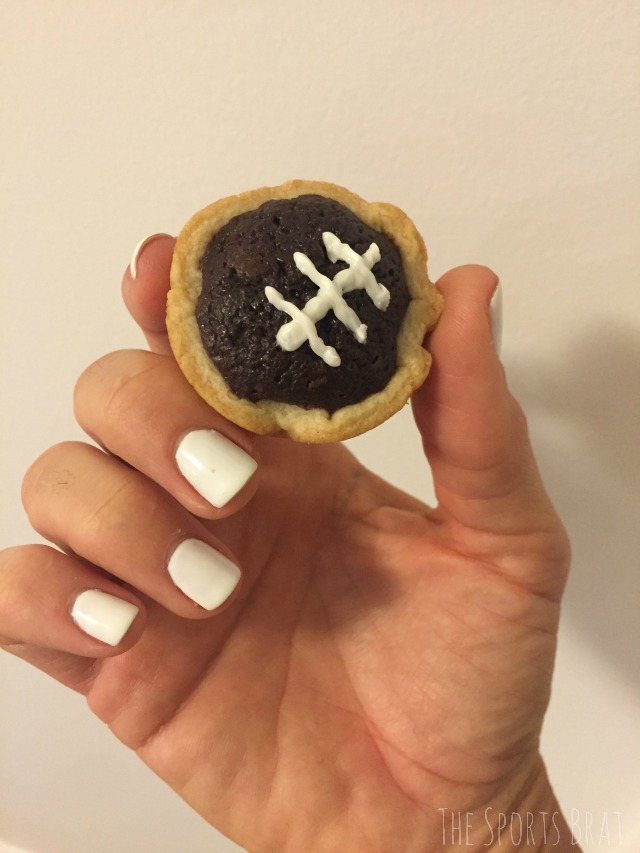 Ingredients:
1 package of 2 refrigerated pie crusts
1 brownie mix (plus the eggs and oil needed for making the mix)
Vanilla frosting
Preparation:
Preheat oven to 350 degrees
Unroll pie crusts and use a 2 ½ inch round cookie cutter to cut circles of dough.
Press each round into a greased mini muffin tin and chill until ready to fill.
Prepare the brownie mix according to the package directions.
Fill each pie crust with 1 tbsp. of brownie batter.
Bake pies for about 15 minutes, until the crust is just browned.
Let them cool completely, then put frosting in a baggie and cut off a tiny tip and draw the laces on the brownie pies.
Enjoy!