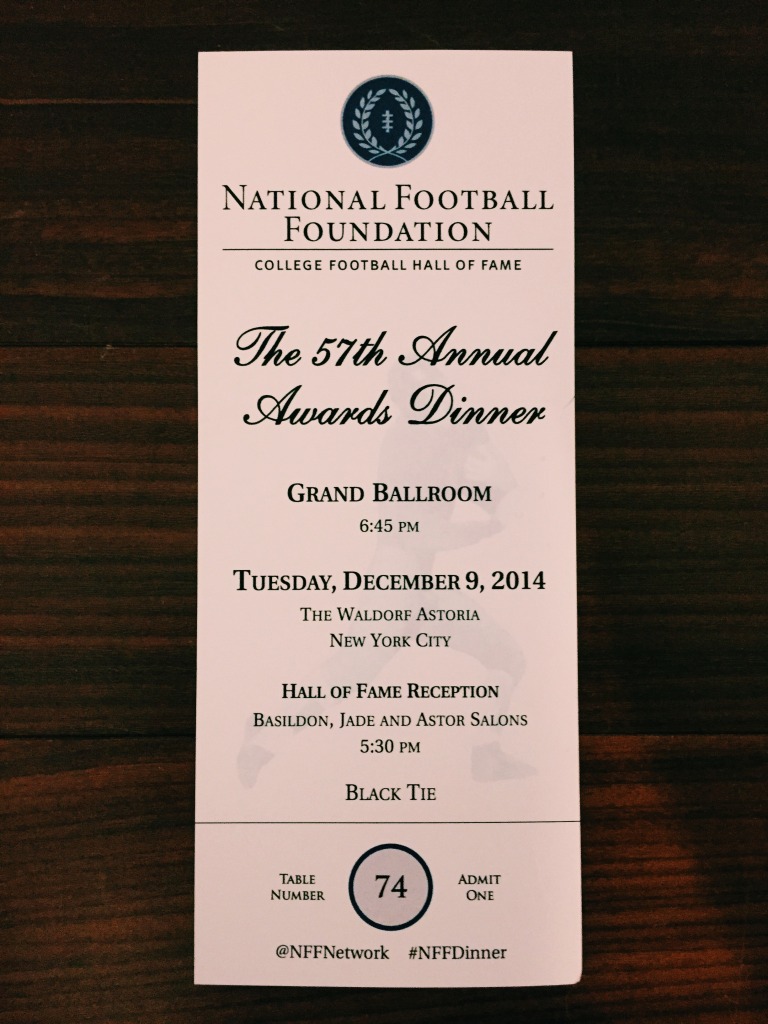 Last week I traveled NYC to attend the annual college football Hall of Fame induction ceremony at the famed Waldorf Astoria Hotel.  The pageantry and atmosphere were spectacular. It was a virtual who's who of college football.   There were over 50 head coaches, numerous athletic directors as well as former and current players in attendance. The Waldorf's Grand Ballroom is a gigantic room with 4 stories of balconies overlooking the main floor and stage. All of the inductees and award winners were seated on stage facing the attendees. Every school with a football program had their school banner hanging on the walls and balconies with the banners of the awardees all hanging above the stage.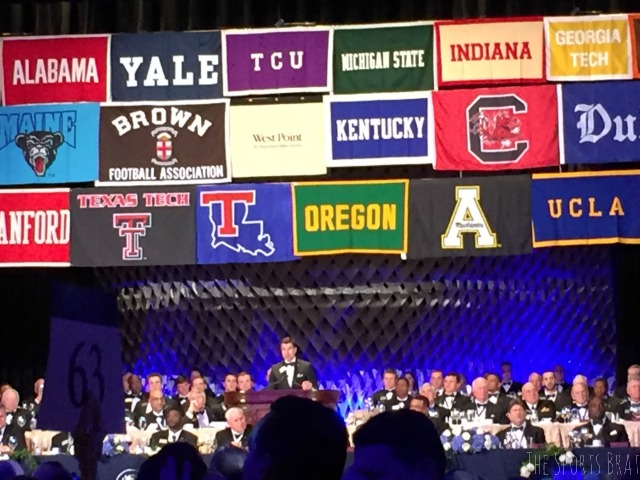 This being my first time attending this prestigious event, I really did not know what to expect. I figured it would be a night all about college football and it's great players. While this expectation was certainly met (I did get to meet HOF inductee LT after all), what I did not expect was to be completely moved by one individual and his story of life after sports.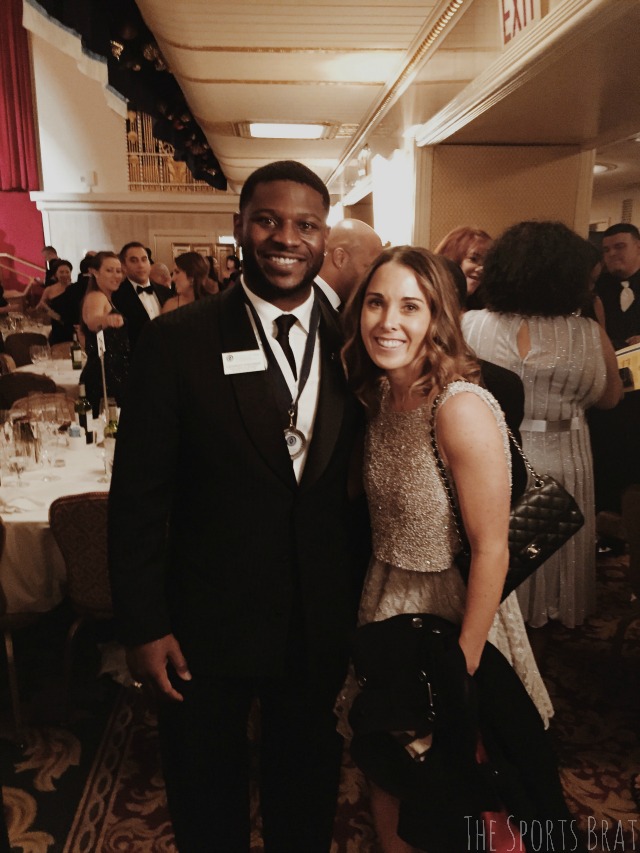 Me with Hall of Fame inductee LaDainian Tomlinson
The highest individual award bestowed by the National Football Foundation and College Hall of Fame is the Gold Medal. It recognizes an outstanding American who has contributed significantly to the sport of college football and our country. The NFF Gold Medal award has been awarded to six U.S. Presidents. On this night colored with tuxedo's, beautiful gowns and college football greatness, Gold Medal awardee, Dr. Tom Catena, stood above all and exemplified the sports brat motto "it's more than just a game".
It was and honor and privilege to be there in person to witness his recognition and it is even more of an honor and privilege to share his story (taken from the NFF) with you.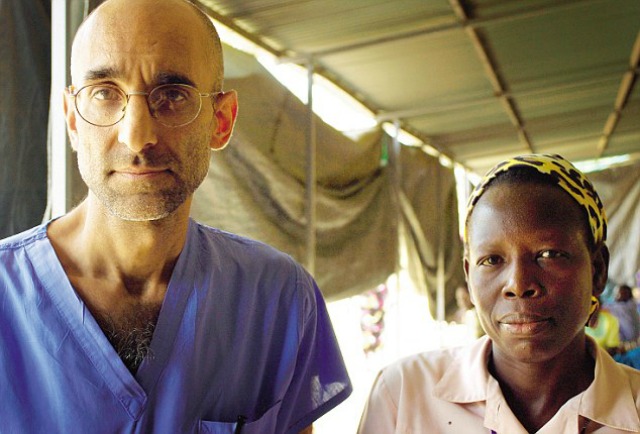 Dr. Tom Catena
Born and raised in Amsterdam, N.Y. in a family of seven children, Dr. Tom G. Catena attended Brown University, studying mechanical engineering. He excelled both in the classroom and on the football field, winning honors as an Honorable Mention All-American and All-Ivy League nose guard while becoming a Rhodes Scholar candidate.
Upon graduation, Catena decided to pursue a medical career, and he enrolled at the Duke University School of Medicine in 1988 on a U.S. Navy scholarship. He entered the United States Navy in 1992, becoming a Naval Flight Surgeon. After fulfilling his Navy obligation, he completed a residency in family medicine at Union Hospital in Terre Haute, Ind. During his residency, he began his medical foray into the developing world with mission trips to Guyana and Honduras. In 1999, he began his service as a missionary doctor, becoming a volunteer physician with the Catholic Medical Mission Board at hospitals in Mutomo and Nairobi, Kenya.
In 2007, Catena became the medical director and sole physician at Mother of Mercy Hospital in the Nuba Mountain region of the Sudan, a country where civil war has been raging for years. He established the facility with Bishop Macram Gassis, and on opening day in 2008, he treated more than 200 patients. Since then, he has continued at a relentless pace, dealing with everything from malaria and leprosy to brain surgery. His intense and unyielding responsibilities extend to training nurses and hospital administration.
In 2011, the civil war escalated and conditions at the hospital became more intense. In addition to those wounded by the fighting, many of them children, Catena and his staff faced a particularly severe malaria outbreak. He was given the choice to evacuate, but he refused, stating, "As the only doctor in the only hospital in the region, I could not leave in good conscience."
During his induction speech, Dr. Catena mentioned that he had actually been terminated because the conflict is so great in that region that the fellowship that supported the mission to be there had to pull out.  What's more is that he was a volunteer, not being paid to be there, but he was still terminated.  He chose to stay behind and continue his work in the region and is nothing short of a hero.  Congratulations again Dr. Tom Catena!!