Morning! It's been a busy first week in football but let's take a moment to recap one of my fave tennis tourneys, the US Open!  It concluded Monday, so here's what you missed…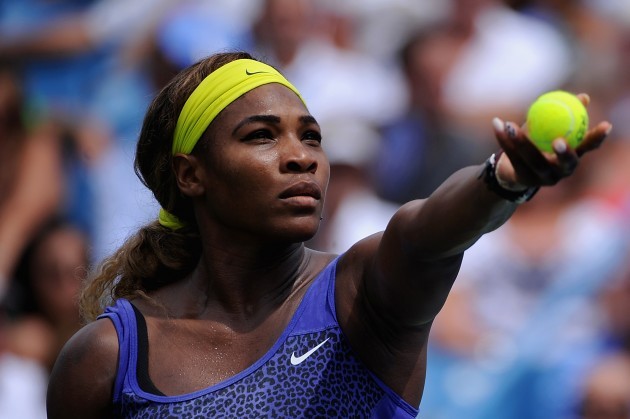 There were some winners and a lot more, ah, not-winners. This year's finals also offered a few surprises.
Women's Tennis
One of the biggest surprises in the U.S. Open this year was Caroline Wozniacki. The Danish-born Caroline was seeded 10th, but she started burning up the courts early on.
Then there was Serena Williams. Sure, she was seeded first going into the finals, but she'd been faltering a bit. She had career highs in 2013, but hadn't won a Grand Slam since then. She also lost in the third round at Wimbledon. Maybe this would be the year she didn't win any Grand Slams.
Instead, the 32-year-old Serena has made some history. After beating Caroline in two sets, she's now the second-oldest player to win the U.S. Open title, behind only Martina Navratilova.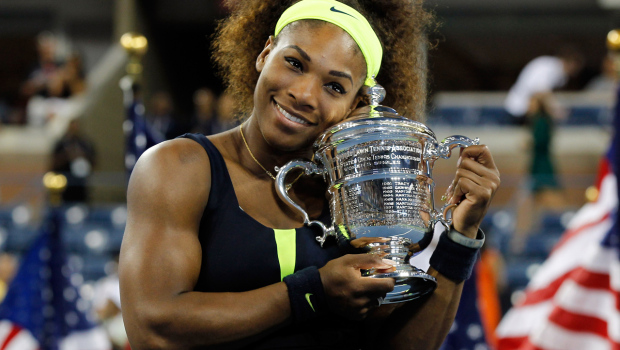 Not that she's acting it. She and Caroline are actually friends. In fact, the pair went out for drinks later the same day and shared their moments via Instagram. Nonetheless, that was an impressive 18th Grand Slam title for Serena Williams.
As BFF Caroline put it, "When Serena is on her game, there's not much we can do. That's why she has so many titles."
What's more, it doesn't look like Serena's going anywhere.
Men's Tennis
The men's finals were something of an odd duck, pitting a 10th-seeder, Kei Nishikori, against a 14th-seeder, Marin Cilic. That's not natural. Not only that, the 14th-seeder won. What's the tennis world coming to?
The two young men admitted to being pretty nervous during their first set – understandably considering they were both making their Grand Slam Finals debut. The match lasted less than two hours and was pretty lopsided in favor of the Croatian-born Marin.
Marin had been dominating. He won the last 10 sets he played at the U.S. Open. He even beat Roger Federer, a heavy favorite to win the whole tournament, and one who had never lost to Marin. Oops.
Marin, who earned $3 million in winnings from the tournament, admitted, "Seems completely unreal to be called 'Grand Slam champion'." He worked hard for it, though, having hired a new coach last year.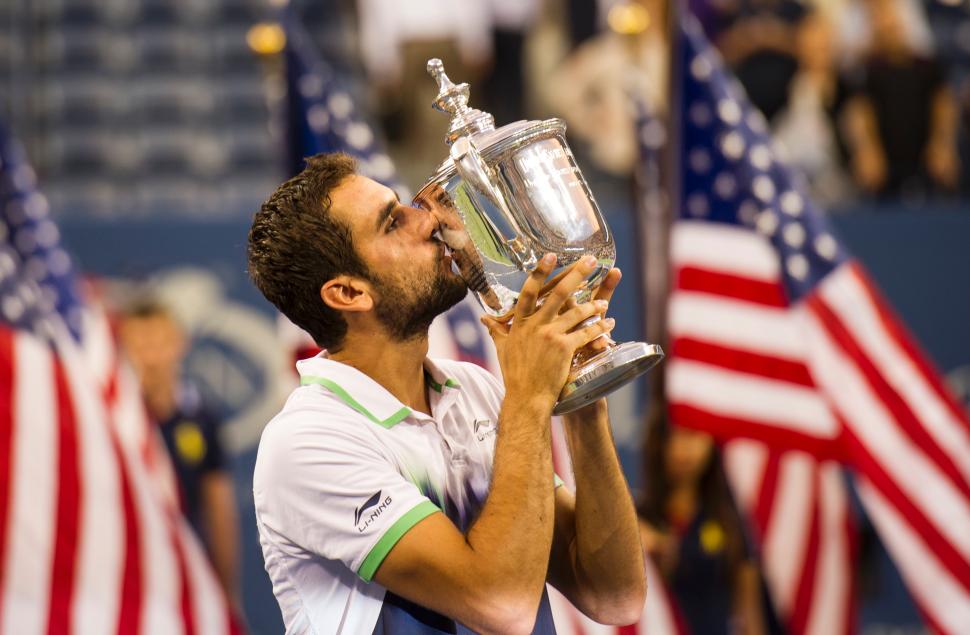 Who's that new coach that worked Marin so hard? Why, it was fellow Croatian-born tennis player Goran Ivanisevic.
Side Note on Goran Ivanisevic…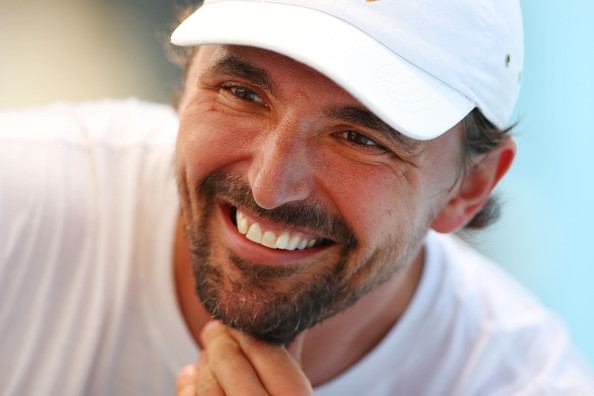 Let's just take a moment to appreciate how well Goran is aging. The 42-year-old, of course, is best known for being the only man to win Wimbledon as a wild card, having done so in 2001. He still holds that distinction. No wonder he's smiling.
Contributed by Nadia Archuleta