Today marks my first football game of the season…college football game that is. That's right, I spent the day sweatin (in style) on the sidelines of the Stanford vs. USC game. It was an incredibly gorg day at Stanford.
I started my morning with early coffee and then quickly got ready in my Stanford-themed #OOTD: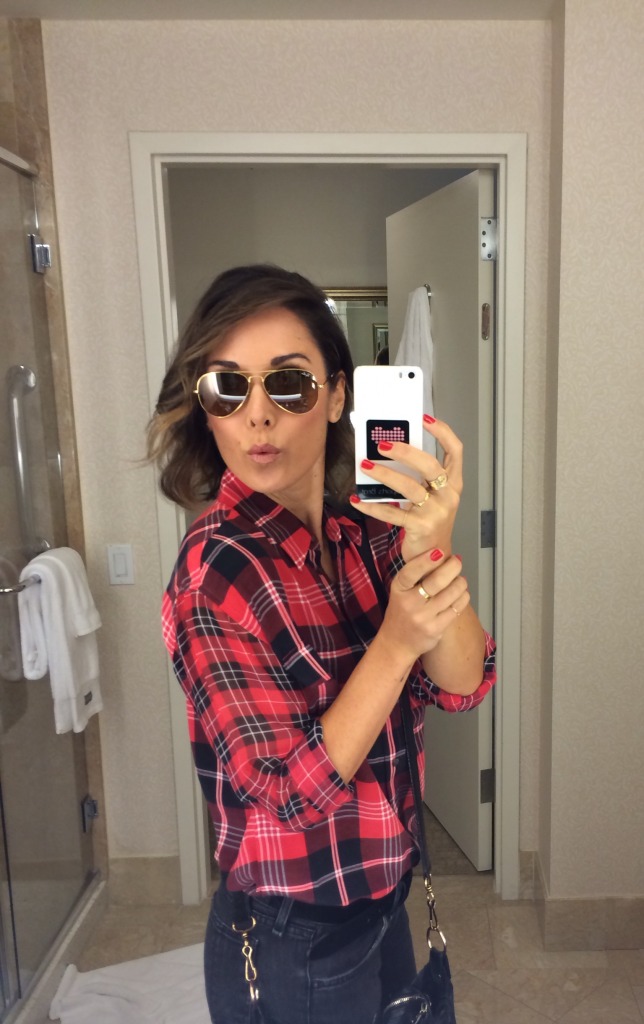 Top: Equipment, Glasses: Rayban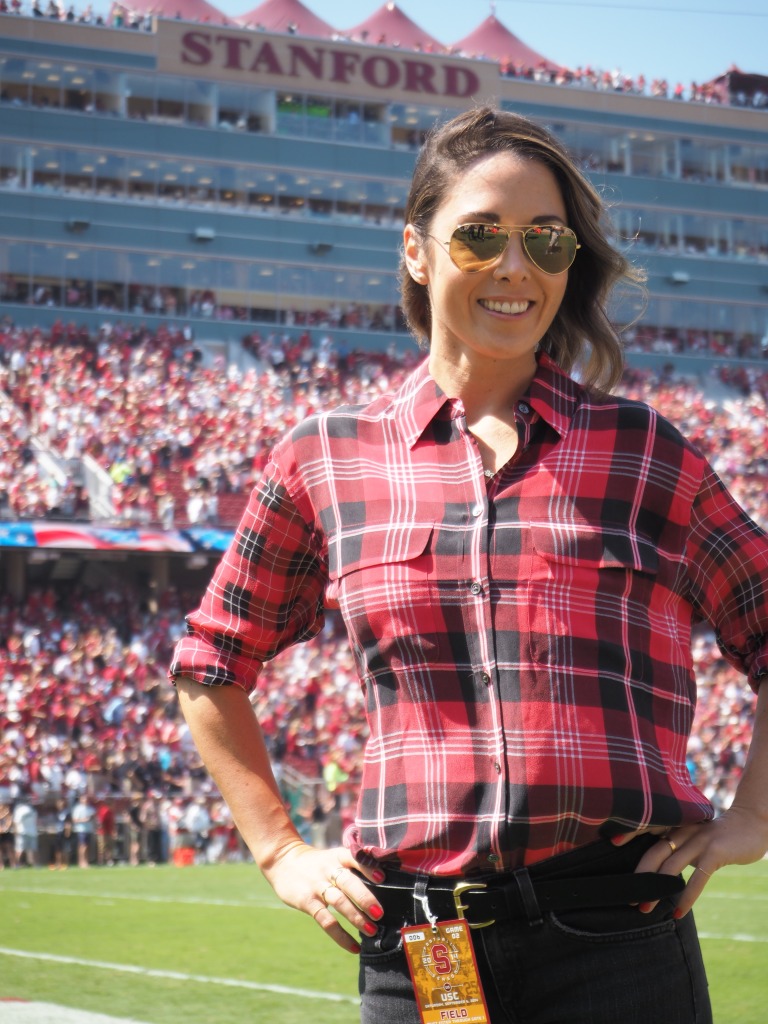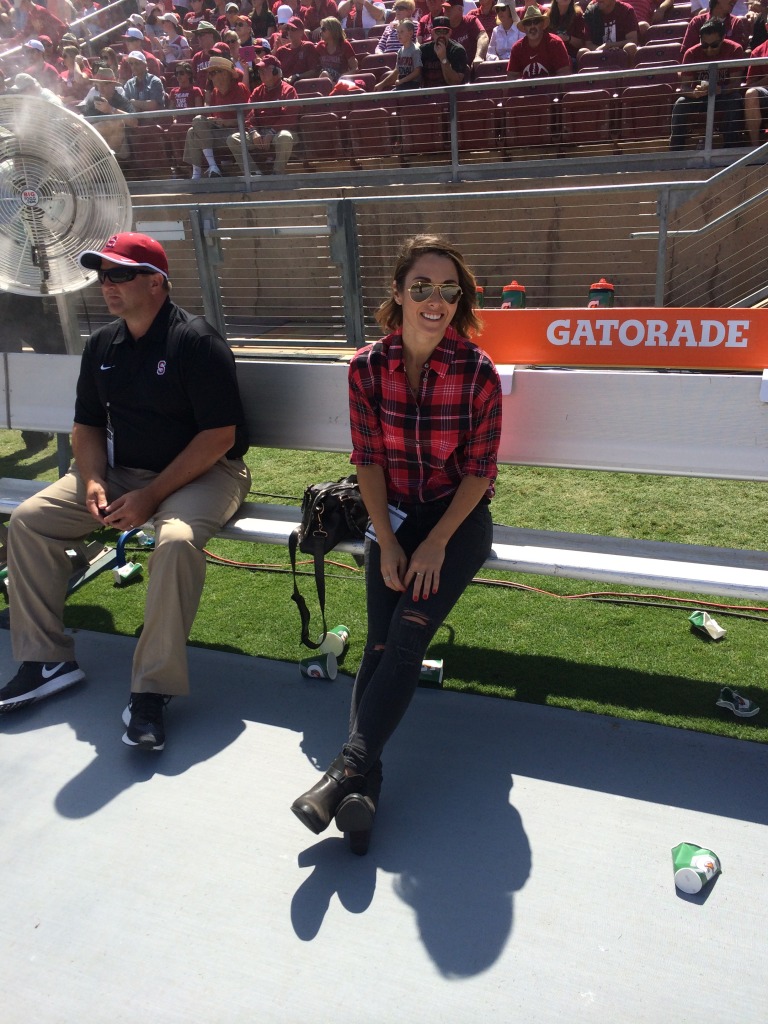 Jeans: Rag & Bone, Booties: Rag & Bone
After hitting the tailgate, I took in the game with my dad. It's kind of become our tradition to go to a Stanford game every year.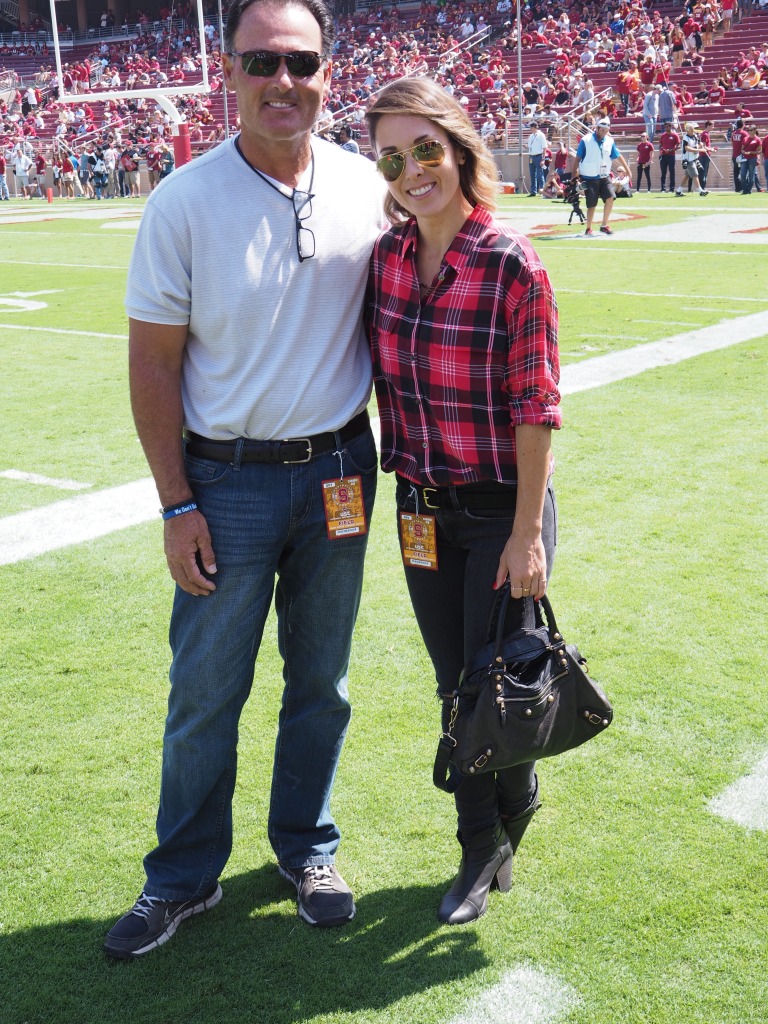 So the game didn't go all that well for Stanford fans. USC came out on top, 13-10. It's never fun to lose in your home stadium…but here are some snaps from the game.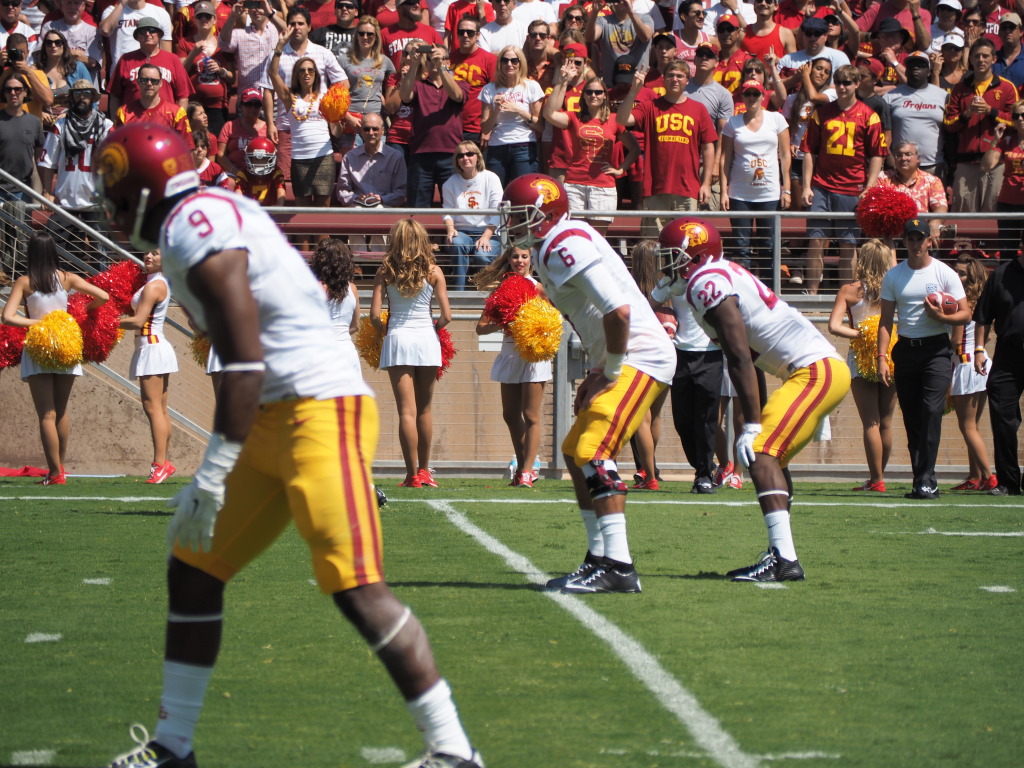 USC Quarterback, Cody Kessler in action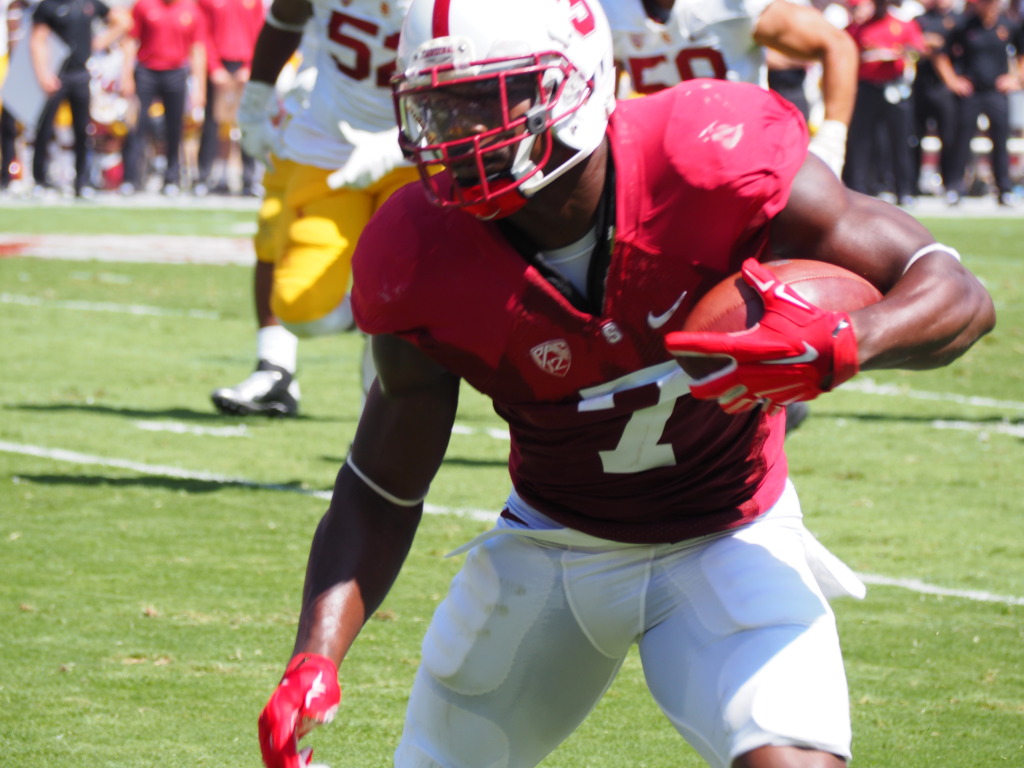 Stanford's Ty Montgomery in action.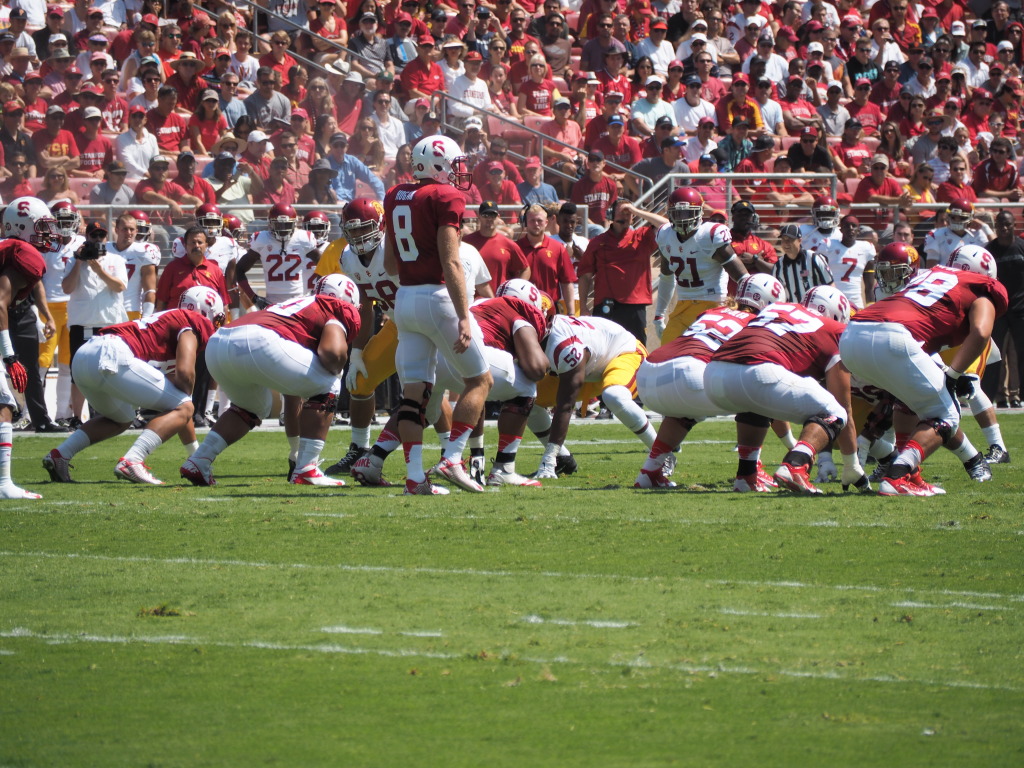 Stanford Quarterback, Kevin Hogan, about to take the snap.
Now I know I was there to root for Stanford, but when the adorable gals from SC came by, I just had to snap a pic #babeswholikefootball 🙂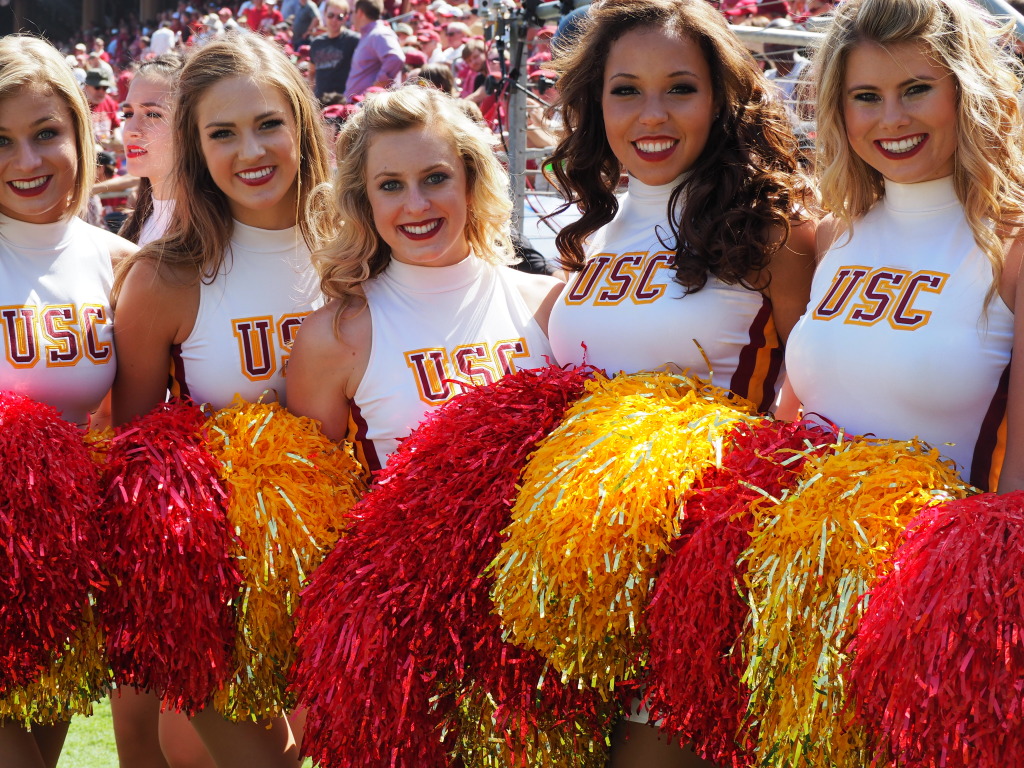 Well that pretty much sums up my trip! Must. Sleep. Now! Keep an eye out for more trips coming soon! (Spoiler Alert: I'm heading east).