Our College Ambassador to Alabama, Tori Martinez, takes us through her game day rituals in Tuscaloosa.  Here's a look at last weekend's game day, hour by hour!
This past weekend The Crimson Tide crushed FAU, but depending on the school you attend and what time the game is, there are different ways to go about your tailgating experience at Alabama. This is how my day went for the 11:00 game against FAU. But before we get into game day, everyone needs to understand what Friday night is like at Alabama too, because that is when the fun starts to begin.
Friday
9:00 P.M. All my friends from different sororities all got together and decided to have a get together before we went to fraternity road for all the band parties. We took some cute pictures and had a little throwback dance party.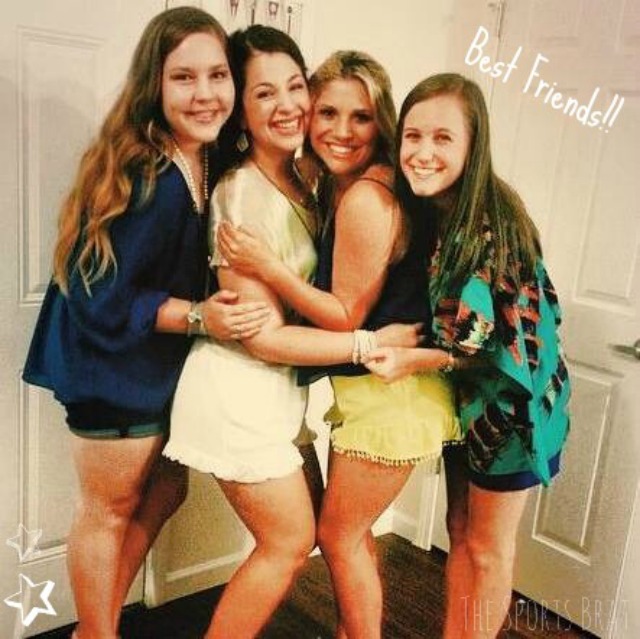 10:30 P.M. We walked what seemed like a mile to fraternity row in Steve Madden wedges with the hot and humid Alabama heat frizzing my hair.
10:45 P.M. We got to Delta Chi where we got the opportunity to see Corey Smith the country singer from Georgia. It was so much fun seeing him and hearing him play "21", one of his top singles.
11:45 P.M. We walked over to ATO to see all the handsome boys and a fun rap cover band called Az Izz. They cover anything from new rap like "We Dem Boyz" to "Stronger". It is just a lot of fun when you are with your friends dancing around and singing to all the songs you know.
1:30 P.M. My friends and I decided to it was time for us to walk back to my house and have a huge sleepover. It was such a great girls night but we realized we had to wake up early and get ready for game day.
Saturday
7:00 A.M. I woke up and popped right out of bed…which I typically tend to hit snooze on my alarm but on a game day I am a completely different person.
8:00 A.M. I went to have game day brunch with my sorority sisters at Delta Zeta. Our chef always cooks amazing meals for game day but this weekend it was brunch, which entailed my favorite, the yummy muffins!
9:00 A.M. I made my way over to fraternity row to see my friends at AKL before I had to get to my game day date's house. Sometimes the fraternities have food too and the best sweet tea, but I was so full from our game day brunch.
9:45 A.M. I got to Chi Phi, where my game day date was and I got to meet a lot of the older brothers, which was so much fun. They were all throwing the football around getting pumped for the game.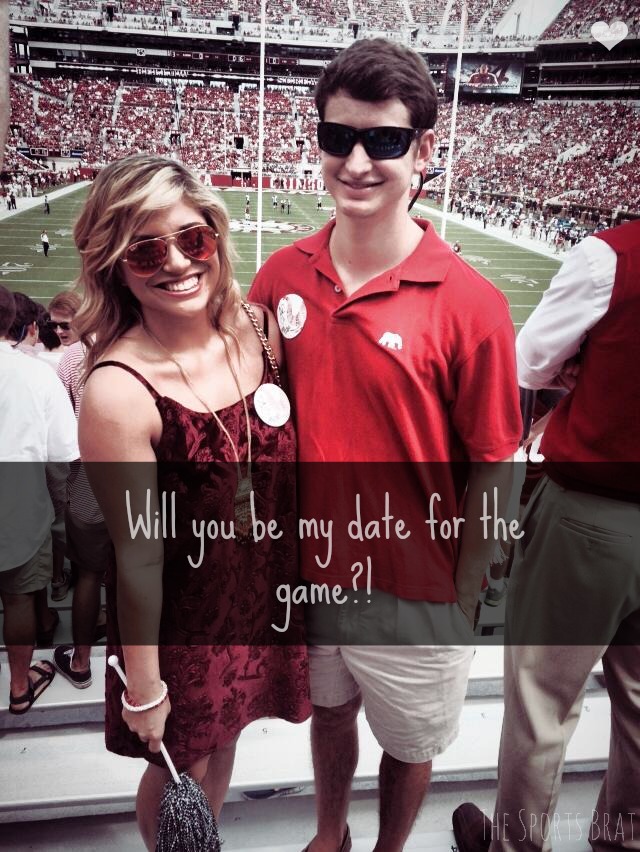 11:00 A.M. We finally got to the game where all the girls were taking pictures with their dates, now I wasn't going to be that girl but I love pictures so I made my date take a picture with me. As everybody was getting ready out ran the team and everyone was hooting and hollering. Sims started and ended up having 214 passing yards while Coker, the other quarterback had 202 passing yards. They both had the opportunity to show Head Coach Saban what they had in them.
1:00 P.M. Then the rain came and the Alabama student section was still alive and staying through the game. It made the game more fun even though I got soaking wet and needless to say we beat FAU 41-0.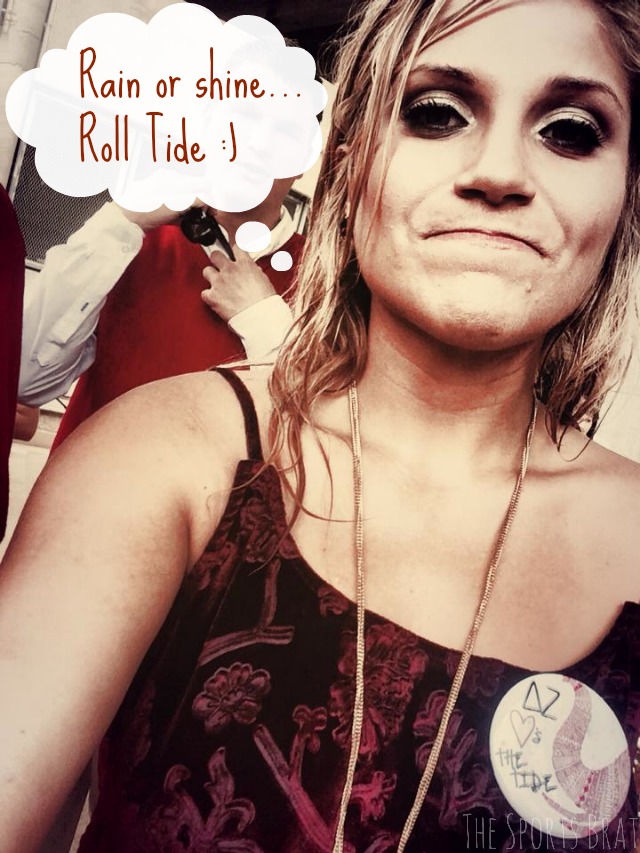 After the Game
1:30 P.M. My dad was in town for parents weekend and we decided we would go to the infamous Gallettes with all of his friends for a little bit.  It was so much fun because that's where everyone goes after the game.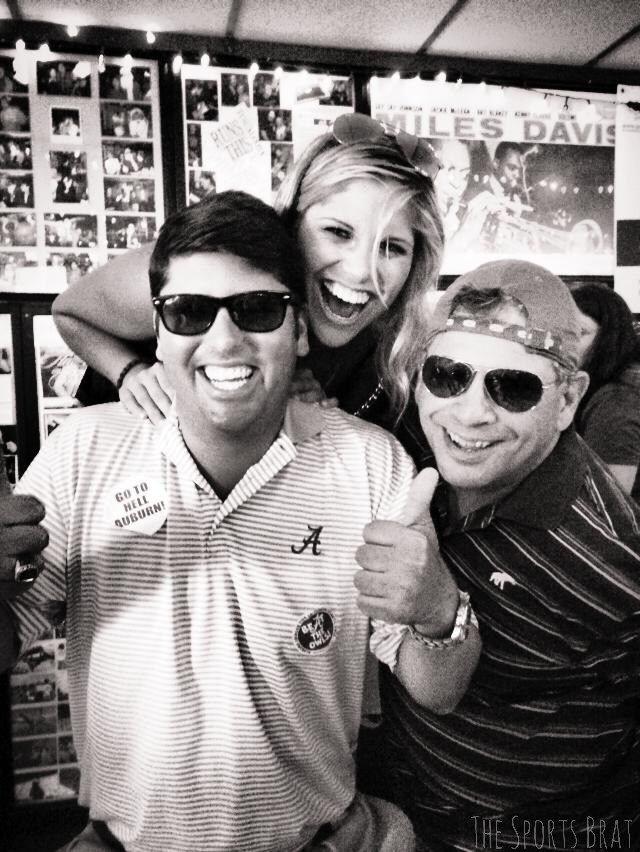 6:00 P.M. We headed to Tin Top in Downtown Tuscaloosa because they have the most amazing filet ever and dad was craving steak. If you are ever in Tuscaloosa I most definitely recommend this place. They even have really good fish tacos.
8:00 P.M. It became time for me to wind down so I just went home and spent time with my friends.
10:00 P.M. I went to bed dreaming about football and how much fun I had with friends. Roll Tide.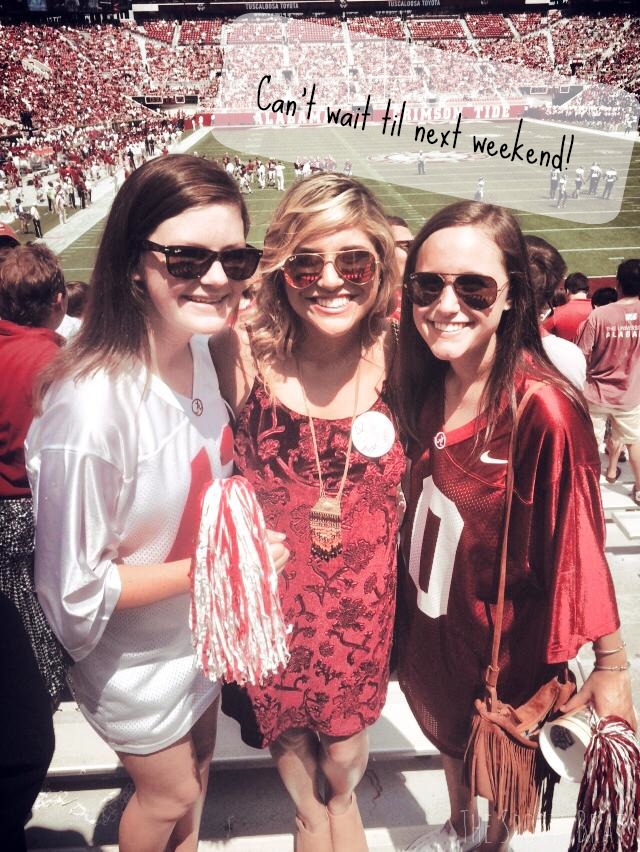 If you want to become a contributor please visit our contact page.