If you missed my FabFitFun post here it is!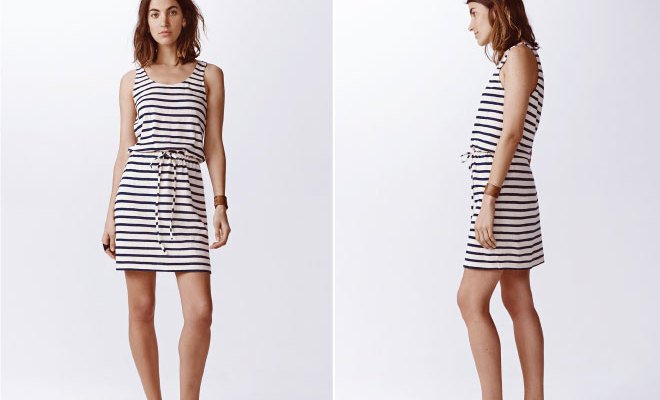 With 162 games in a baseball season (yeah, that's per team), it's pretty likely that you may find yourself heading to the ballpark in the coming months. My uniform consists of cutoffs, Chuck Taylors, a white tee, and a baseball hat. But perhaps you're planning on hitting the town after? Here are three easy looks that seamlessly transition out of the park. I may even try 'em this season!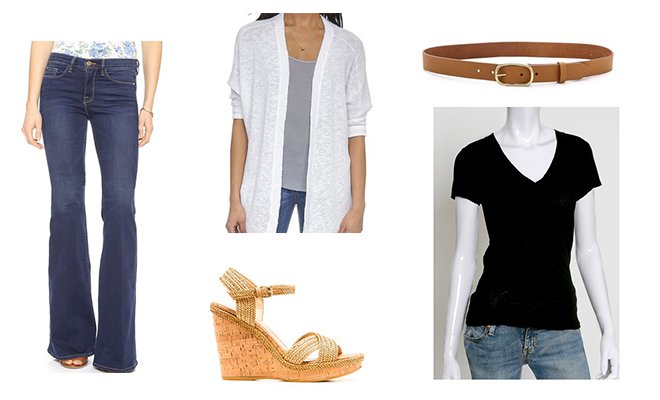 1. Flared denim, tucked in tee, belt, wedges
I am loving the '70s look and denim totally fits the ballpark. Tuck in a white tee and polish the look with a skinny belt and comfy, neutral wedges. No one will even see that you're rockin' heels because your flares will hide them. Grab a light cardigan just in case it cools off.
Frame Forever Karlie Flare Jeans
Nation Classic V Neck
Rag & Bone Holly Belt
Stuart Weitzman Minx wedges
Velvet Jackie cardigan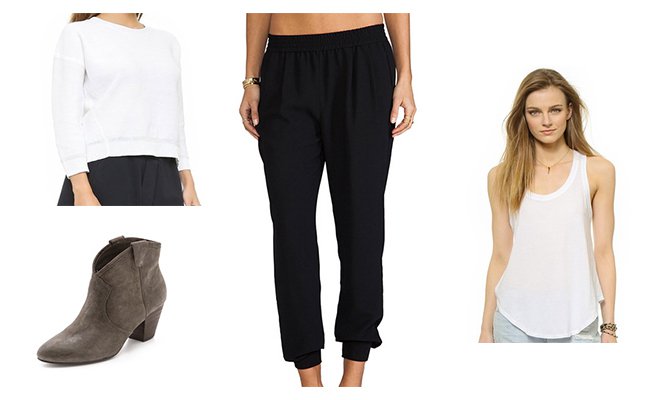 2. Black track pants, tank, sweater and booties
If you're feeling a little more edgy, throw on a pair of track pants, tuck in a tank, and finish with a cool bootie. This look is casual enough for the park but will have you on the receiving end of compliments all night at the bar. Drape the sweater over your shoulders till you're chilly.
Joie black pants
LNA Tulum tank
J Brand Shanan sweater
Ash Jalouse suede boots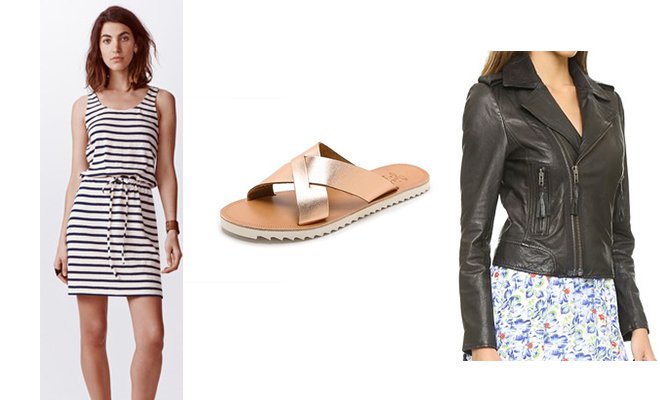 3. Sundress and denim or leather jacket, sandals
Don't be afraid to rock a dress to a baseball game. If you're lucky enough to live in a warm climate, you'll be so comfortable in a breezy cotton dress and sandals. Bring along a leather jacket to dress it up for a post-game dinner.
Faherty Breton Stripe Tank Dress
Joie San Remo Sandal
Joie Ailey leather Jacket
All of these styles can be amended to show your team spirit. You can swap out any tee or tank for your team's colors or add a pop with a colored bag. But if you don't want to be showing your team spirit out of the park, these options are neutral enough so you will still fit in at the park. Be sure to check out TheSportsBrat.com for more sporty fashion-inspo as I'm launching my own clothing line with QTees, May 1! All right, now let's play ball!