It's FRIDAY! And I was planning my outfit for LSU and this was in the running since I don't have a dog in the fight but instead I opted to wear it to date night! (Stay tuned for what I wear to the Alabama/LSU game tomorrow).  But in the meantime, here's another look at what to wear if date night is game night.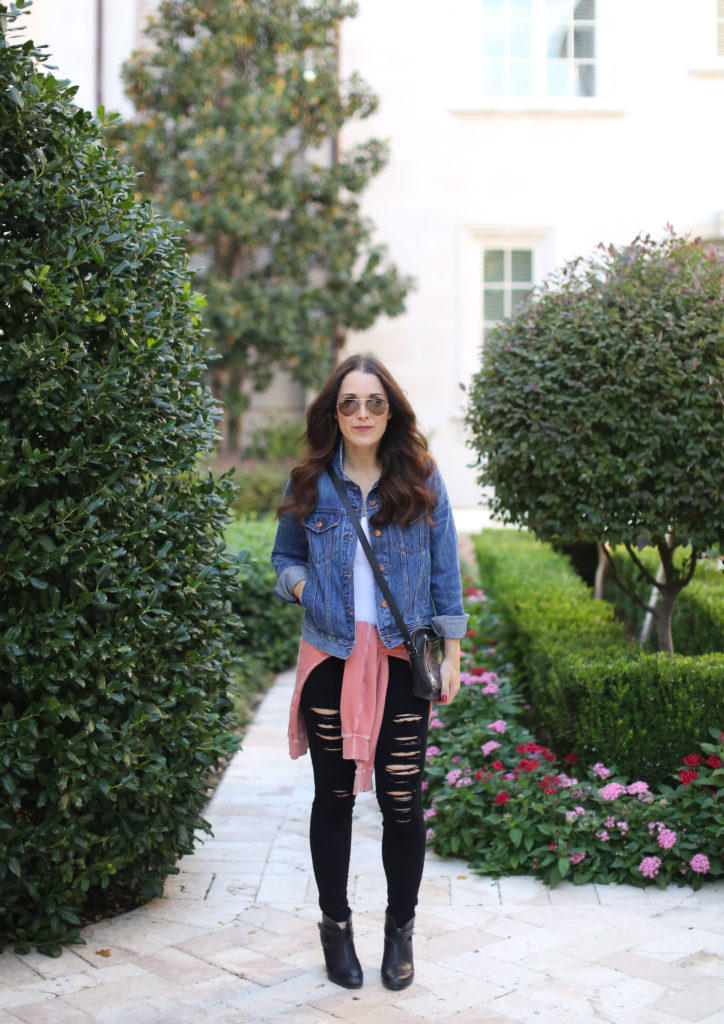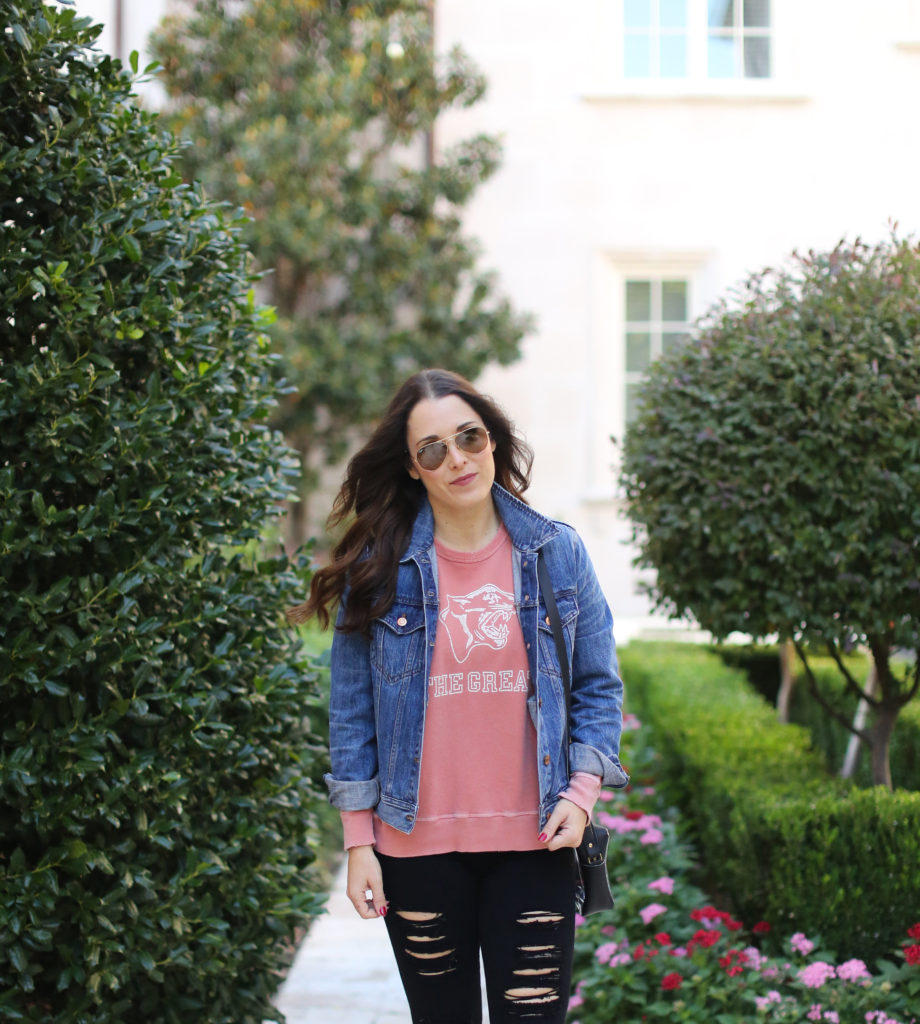 Outfit Details: Jeans, Jacket (ON SALE NOW), Sweatshirt, Bodysuit (not pictured), boots, sunnies, bag.
Here's the thing with this look, as things really start to cool down (except in Texas) it's all about layering.  Especially at a sports event.  You can also take off the sweatshirt and tie it around your waist and it's just as cute and on trend!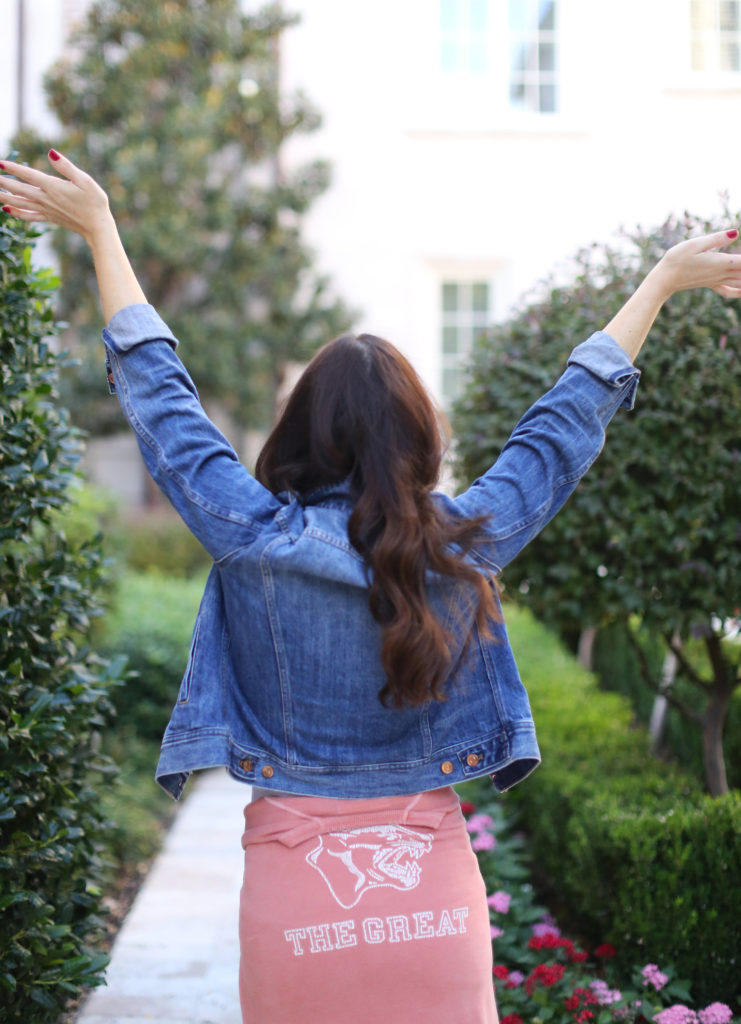 Lastly, how cute is this bag from Flying Fox? It's stadium approved and comes in just about any color you would need to support your team.  Last thing you need is to not be able to bring your bag on your date!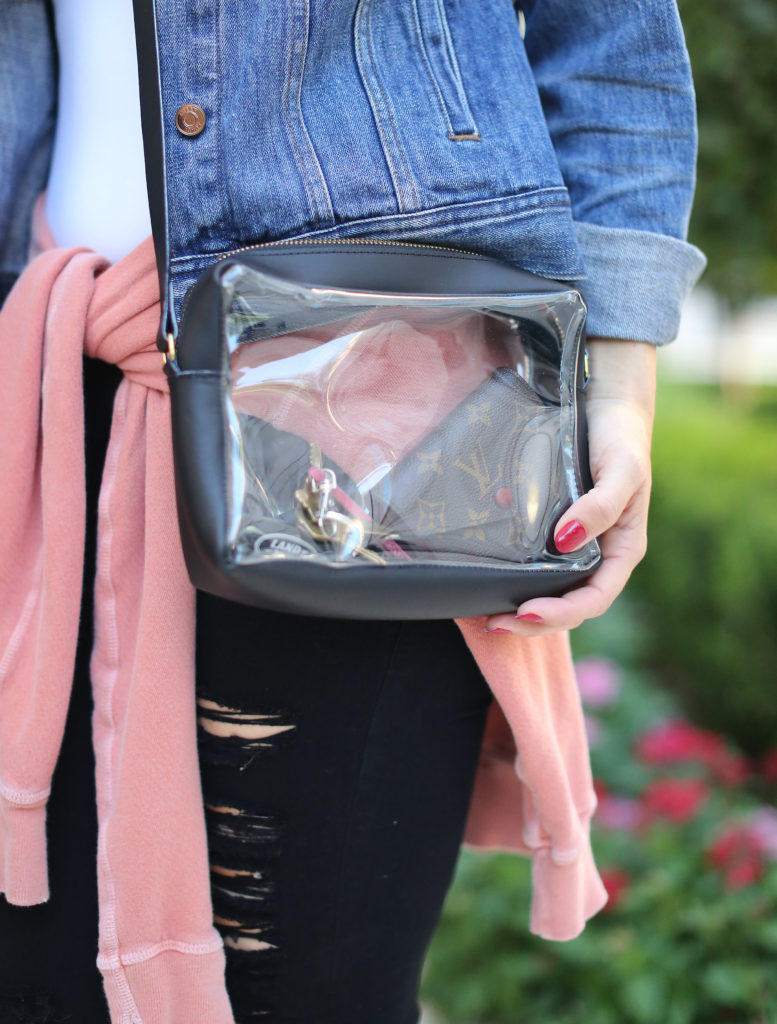 Enjoy your date night/ game night and weekend! I'm off to Baton Rouge tomorrow so you can follow along on social!