Last weekend I had the great pleasure of touring AT&T Park…AKA Home of the SF Giants…still don't know it?!  Ok Ok, its also the site of Kim & Kanye's lavish engagement. AH, now I have you! Well, since the boys were out of town playing the Tigers, I was able to play in their home stadium….and by play, I mean take a private tour and shoot some cool pics!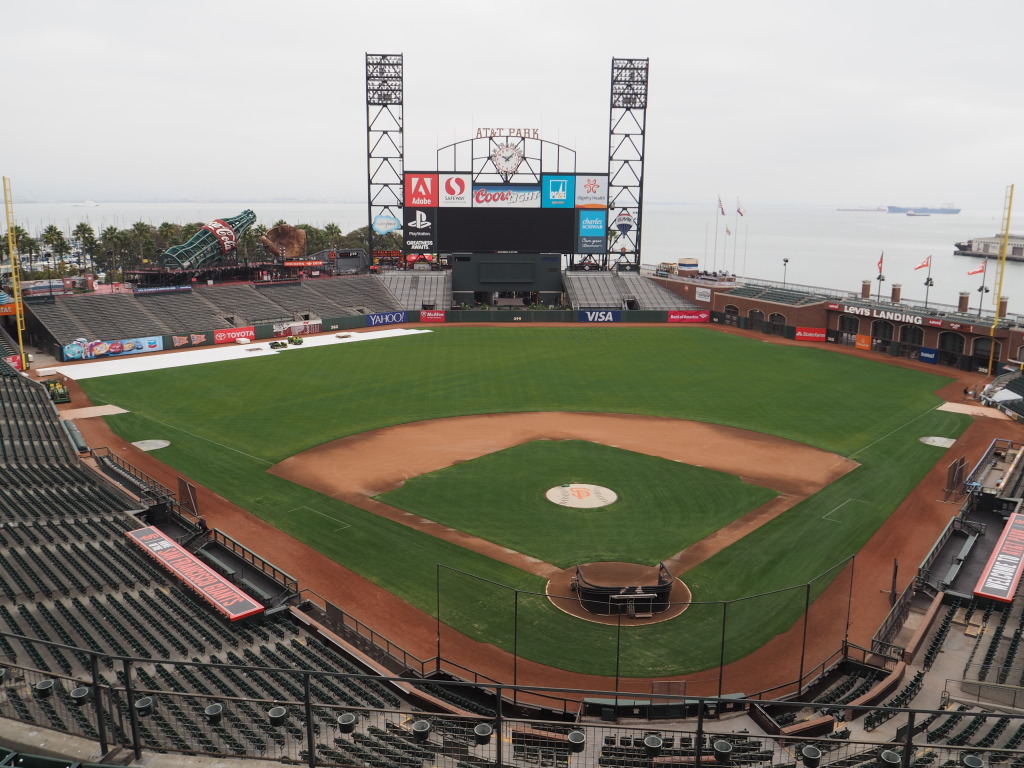 Now I've been to a game here before, but its been a couple of years and things have changed! I thought the park was killer back then, but I was so impressed by recent upgrades!
First, we headed down to the field level.  You can scope the infamous Coca-Cola bottle in the outfield.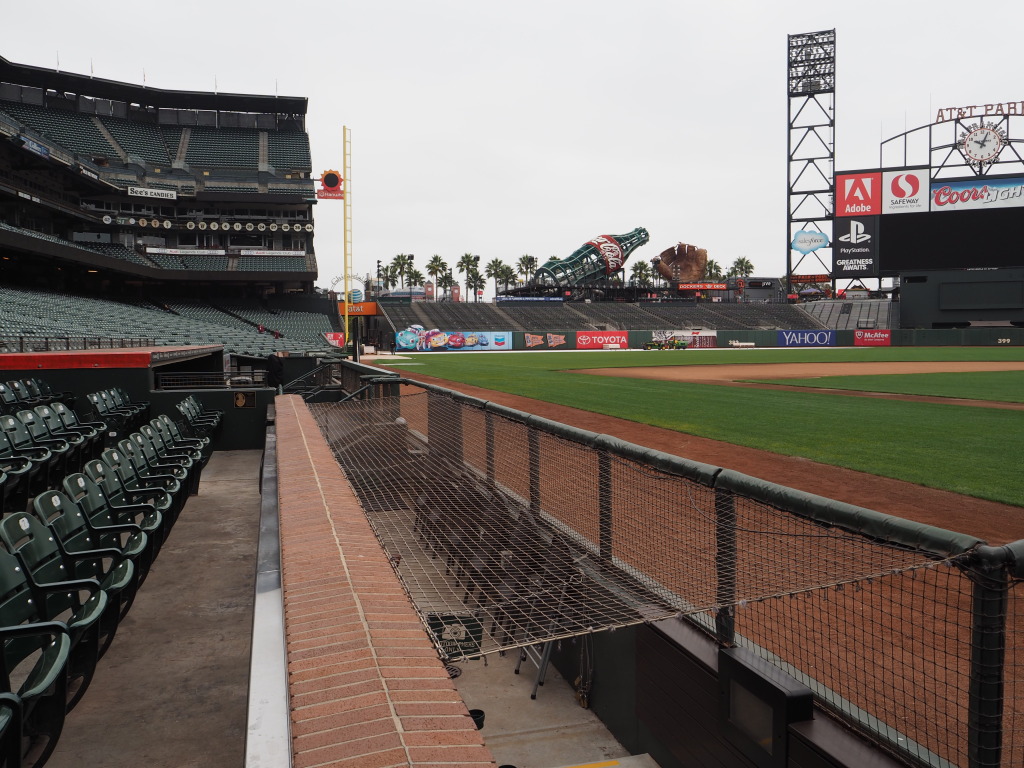 Then we went to check out the amazing and charming edible garden. That's right ladies…KALE at a baseball game.  You no longer have to count a game as a cheat day, well not in SF at least.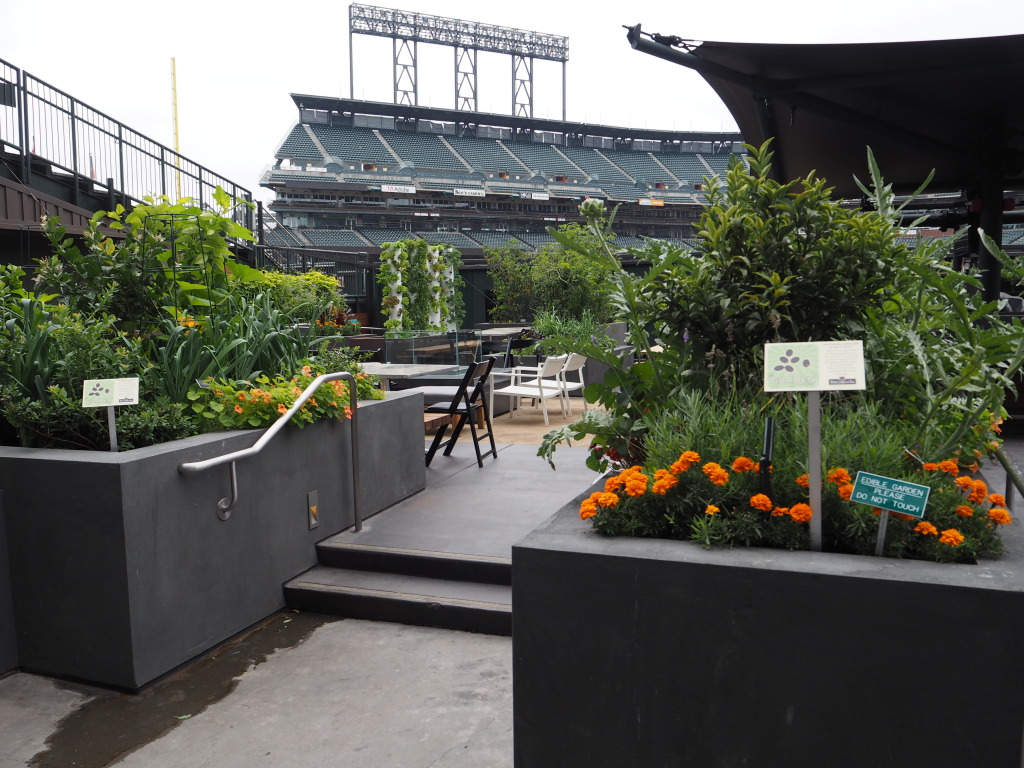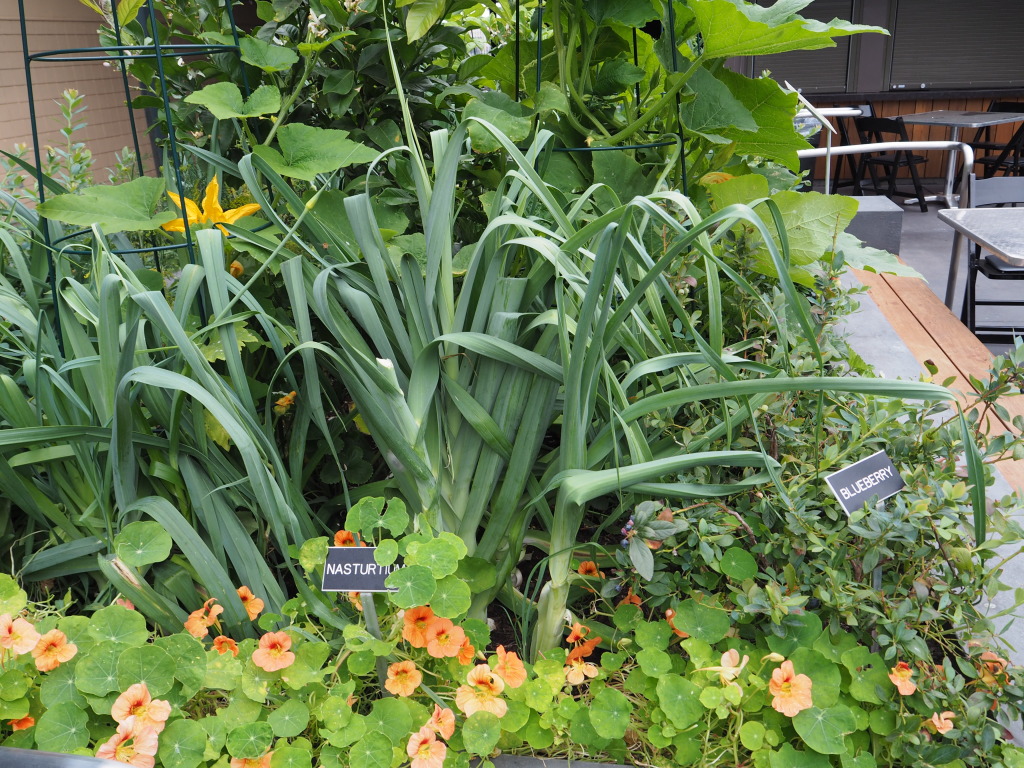 It's equipped with a bar and TVs to watch the game.  Talk about a new game day experience at the ballpark!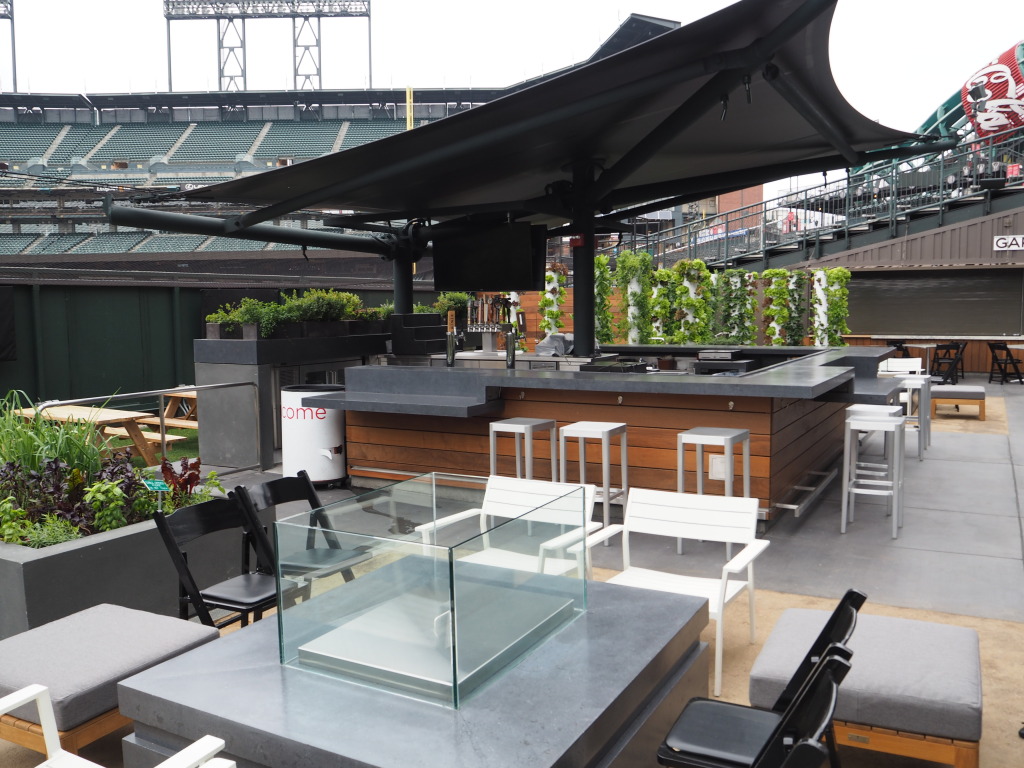 Ah, it was such a cool tour! Thanks to the Giants for having me 🙂 Can't wait to come up for a game! (You can catch me eating Kale in the outfield!)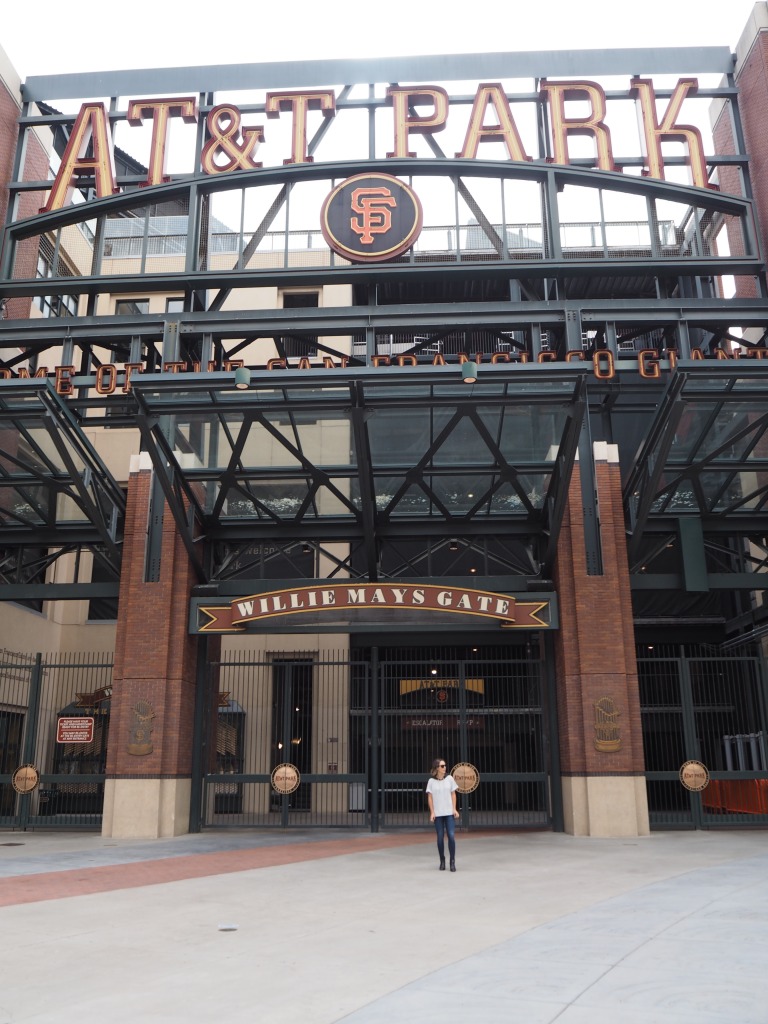 That's me on my way out 🙂 See you again soon SF!