During my chat with Daina Falk of The Hungry Fan, she shared this cake pop recipe that she actually debuted on Late Night with Seth Meyers. It is also in her new book The Hungry Fan's Game Day Cookbook available for presale now on Amazon! For the show she decorated them like basketballs but since we're in baseball season, I made a slight adjustment only to the decorating colors.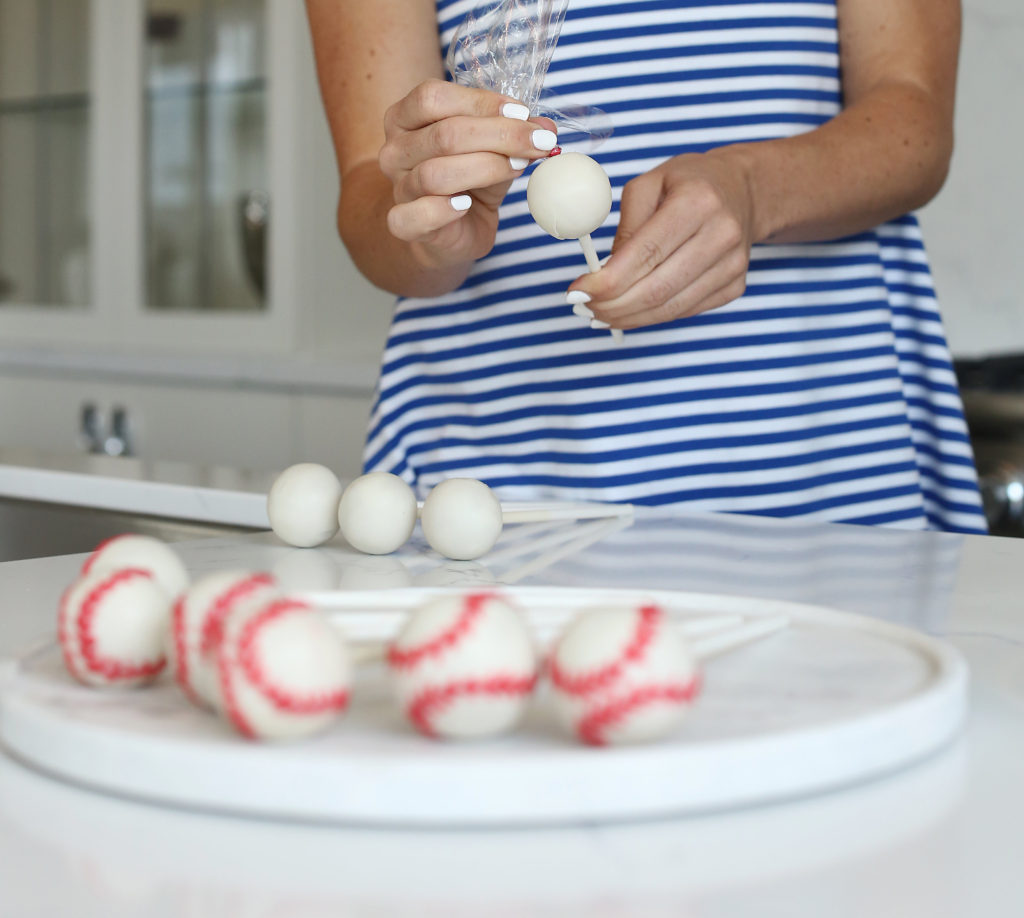 Ingredients: 
1 box vanilla or chocolate cake mix (plus ingredients listed on the package)
8 ounces vanilla frosting
2 (16-ounce) packages vanilla CANDIQUIK coating
72 lollipop sticks
Styrofoam block
Red decorating gel
Preparation:
Make the cake according to the directions on the cake mix box. Let cool completely.
Crumble the entire cake into a large bowl. Add the frosting and mix thoroughly.
Using your hands, roll the cake mixture into 1-inch balls and place on a baking sheet. Chill for 1 hour in the refrigerator.
Melt the CANDIQUICK® coating in a Melt and Make Microwaveable Tray according to the package directions.  (for basketballs or footballs add food coloring at this point until you reach your desired color; if you're doing baseballs, the white CANDIQUICK® is fine on its own.)
Dip 1/2 inch of a lollipop stick into the melted CANDIQUICK® and then insert that candied end into a cake ball. Repeat with the remaining sticks and cake balls, inserting them into the Styrofoam block and returning them to the refrigerator.
Taking only a few cake balls from the fridge at a time, dip the cake pops in the CANDIQUIK®, allowing excess coating to drip off.
Stick the pops in the styrofoam block and let them set. Repeat with the remaining cake balls.
Once set, pipe on a baseball laces with the red decorating gel and serve.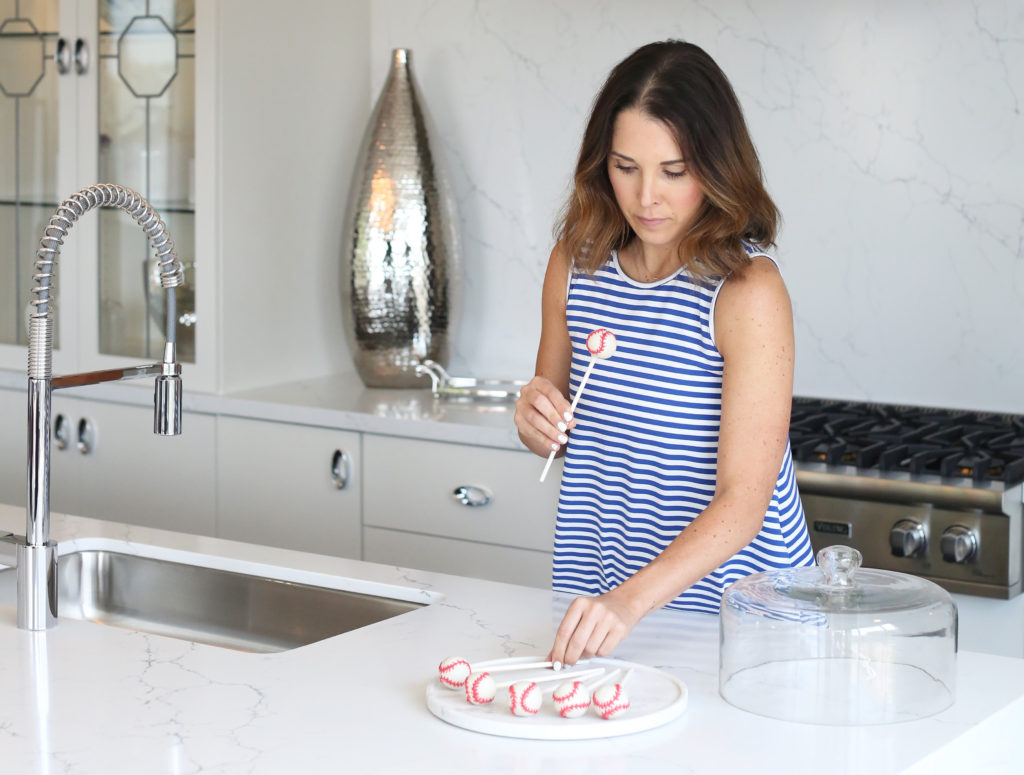 *Friendly Fangating Tip from Daina:  To make these cake pops look like basketballs, I use orange food coloring and black decorating gel. Feel free to use white food coloring and red gel to make baseball pops; brown food coloring (or chocolate syrup) and white gel to make little football pops (just adjust the ball shape a bit); or even yellow food coloring and white gel to make tennis ball pops. You get the idea.
Make sure to check out HungryFan.com and @TheHungryFan on social platforms for more awesome recipes from Daina!