Looking for something to spice up your next tailgate party? Try this little apple-maple sporty sparkler. It's a refreshing and gets you in the fall sports spirit.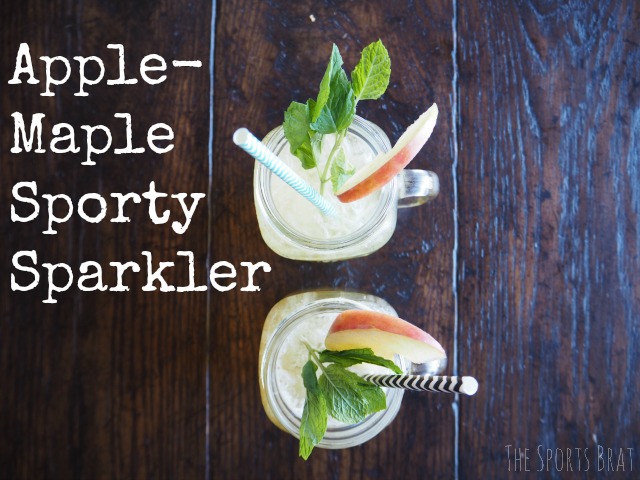 Ingredients:
1 tbsp fresh lemon juice
½ tsp maple syrup
¾ cup sparkling apple cider
1 oz. whiskey
1 red apple
sprig of fresh mint
Preparation:
In a glass, stir together lemon juice and maple syrup.
Fill glass with ice and top with sparking cider and whiskey.
Garnish with a thin slice of apple and sprig of fresh mint.
Enjoy!
*Nutrition: 230 cals, 0g fat, 24g carbs, 15mg sodium, 1g protein. Make it a mocktail to save cals (only 120)!