Today is Veterans Day and I want to thank our Vets first and foremost. They take the ultimate stand for our freedom so we can live the way we do.  THANK YOU!!
Now I want to talk about Anna Judd.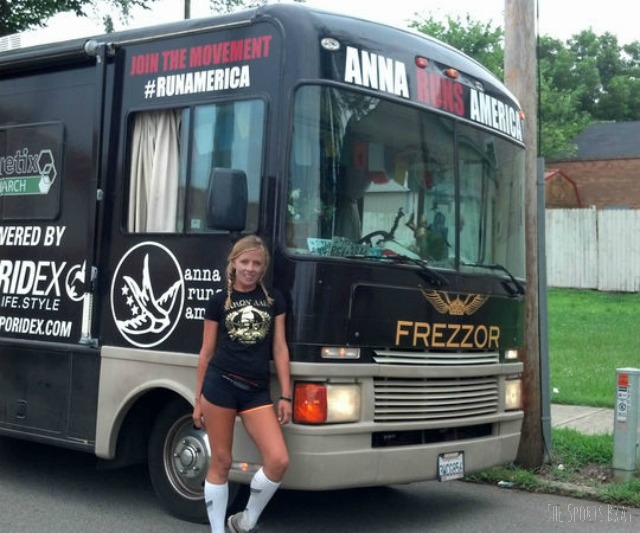 I was on a routine trip to pick up some new running kicks and the kind gentleman (and veteran) helping me shared Anna's story with me when I told him what I did for work.  Anna ran across America earlier this year to raise awareness for the suicide problem among America's military veterans. Recent government data indicates that as many as 22 veterans may commit suicide every day in the U.S. So she created a website, AnnaRunsAmerica.com, and teamed up with Team Red White and Blue and the Wounded Warrior Project to raise money and awareness.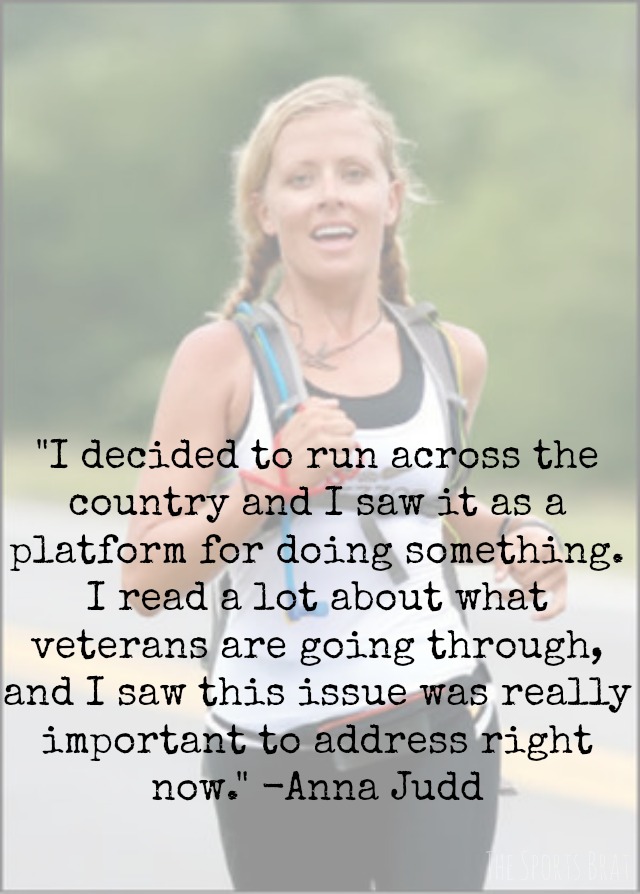 Anna is an avid runner from Santa Ana, CA. She left in March to run the 3,200 miles to New York City. After 5 months and 17 states, she made it to NYC in July. Her finish line was Manhattan's Freedom Tower.  Very fitting.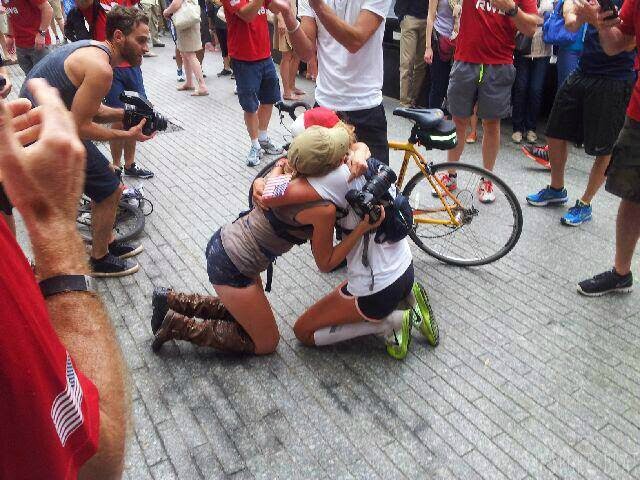 I love her guts and flat-out determination. Anna is an inspiration and on this Veteran's Day I want to thank Anna for bringing our attention to this issue through sport. Again, I also want to thank all of the vets and our currently military, you make it possible for us to live free every day so that we can enjoy the little things like a Coors light at a football game.