If you saw my Instagram yesterday, you saw the mess that was my packing process.  I had to make some serious decisions yesterday since it all wouldn't fit.  I did something that I did not see coming, I left out my GO-TO ankle bootie.  They're the Rag & Bone Harrow in black and they've literally carried me through the past 2 years; travel days, game days, date nights, shopping trips, you name it, they've been there with me.  They're the veteran of my closet.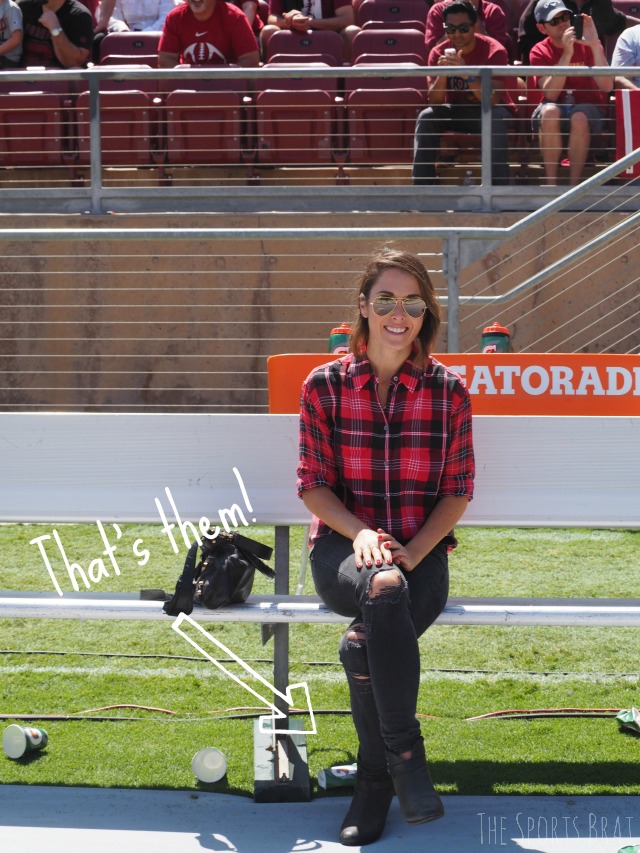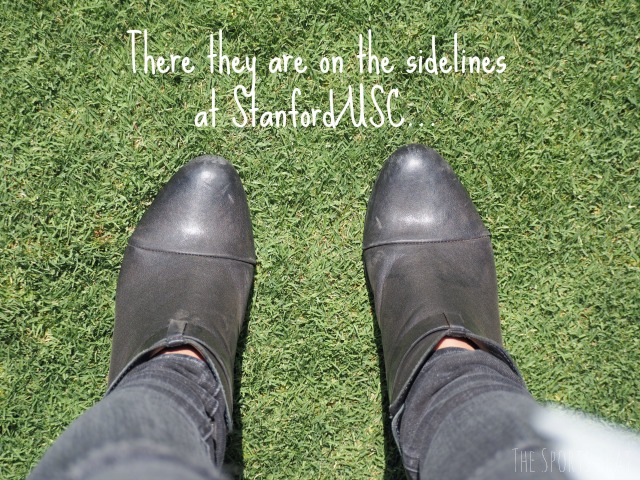 OK, so now I'm currently 30,000 feet in the air, en route to Buffalo for tomorrow's Chargers/Bills game.  And I'm wearing my latest purchase, new Vince Ingrid cutout booties.  I knew I was going to need to have my Rag & Bones replaced but I didn't think it would happen before this trip (and I thought it would be another pair of Harrows).  Given my lack of space, I had to commit to a 10-day trip back east with only one pair…it was a hard decision.  I took a big gamble on these rookies.  They did well at tryouts but I'm just not sure they can carry the team to a win just yet.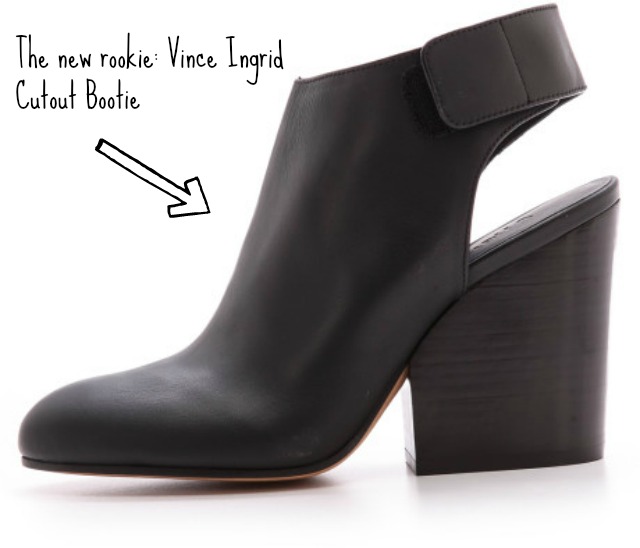 Like any head coach, I made the decision and I am standing behind it.  At 5AM this morning, I strapped on (literally, they have velcro backs) my new booties for my long day.  If these can hold up from SD to Chicago to Buffalo to Niagra Falls, they can certainly make it through a football game and tailgate.  It's kinda like starting your rookie QB in the first game, it could go well or could be a bad decision.  I am only 4 hours in…so far I'm feeling good, but I'm still wondering if I made the right choice starting my rookie Vince booties over my veteran Rag & Bone Harrow booties.  Stay tuned to my social feeds to see how they do and if I made the right decisions.