I attended a very exciting (they won 5-4, scoring all 5 goals in the last period!) New York Rangers game on Monday at Madison Square Garden.  This was my first trip back to the Garden since they renovated it, so I wanted to make sure my outfit was up to par for the new venue.
You've heard me talk about it before, but hockey games are C-O-L-D…COLD!  I know the Knicks play there too but the temperature difference between an NBA game and an NHL game (in the same arena) is vast!  So trust me and bundle up.
Now let's break down my NHL outfit…(you can shop my look by clicking on the links below.)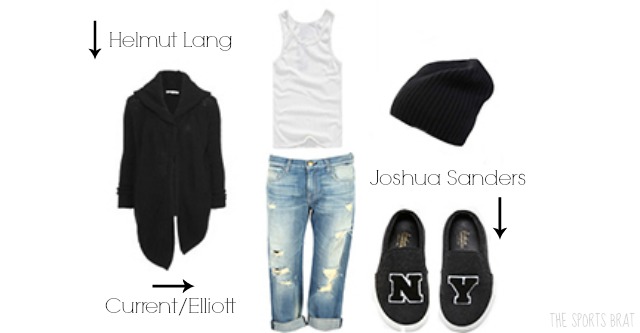 I started with a white tank and my favorite Current Elliott boyfriend jeans.  I tucked the white tank in to accentuate my waist since my jeans and sweater were baggy.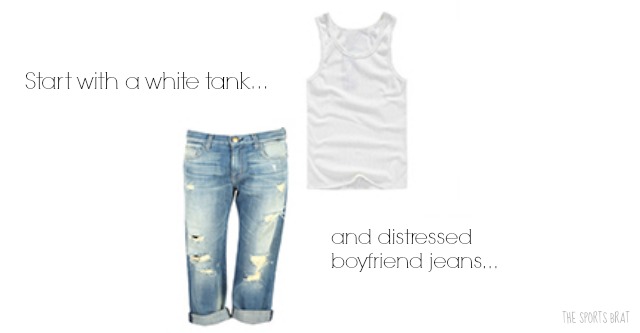 Then I added my favorite Helmut Lang wrap sweater.  My exact one is 4 years old so it's no longer available, but try this one for the same look!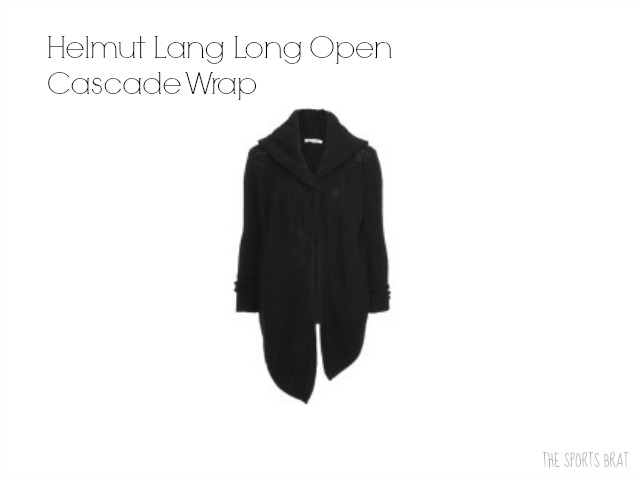 I finished off my look with Joshua Sanders 'NY' sneakers and an Intermix black beanie.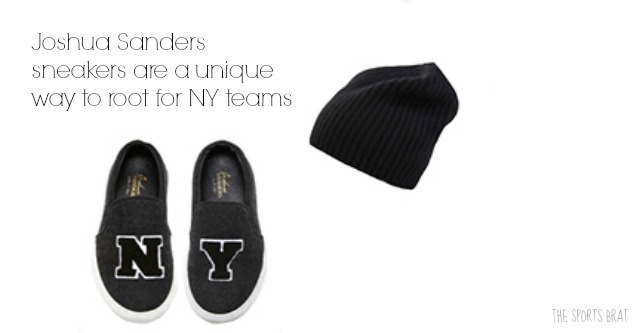 Finish off the look with any simple cross-body bag and you're set.  Here's how my final look turned out…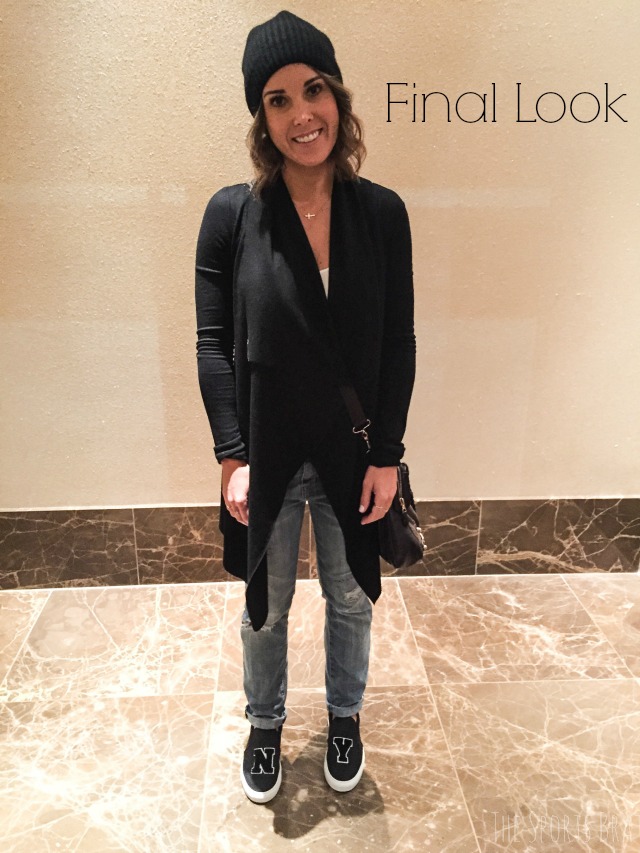 *if you happen to be an LA sports fan, these sneakers come in an 'LA' version too!